What a morning – I was late getting out of the house, almost missed a meeting, and didn't even have time to shower or eat breakfast.
I sat through the entire meeting with a loud, grumbling tummy (which prompted lots of awkward comments) and practically dashed out of there to get some food.
I headed right to the Hippie General Store, AKA Berrybrook Farms.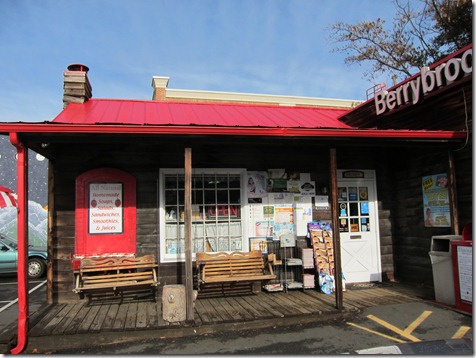 I could browse the aisles of this grocery store/natural pharmacy/restaurant for hours!  So many fun and interesting things.  Plus, I love how the store looks like it's been around forever.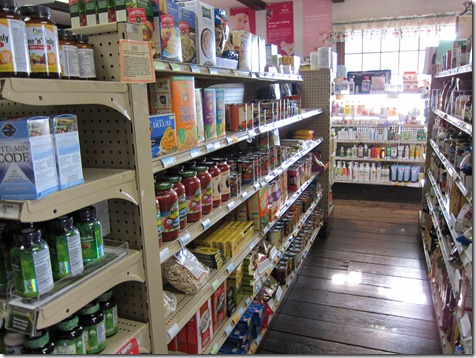 There's even a LIP BALM section (I am obsessed with lip balm).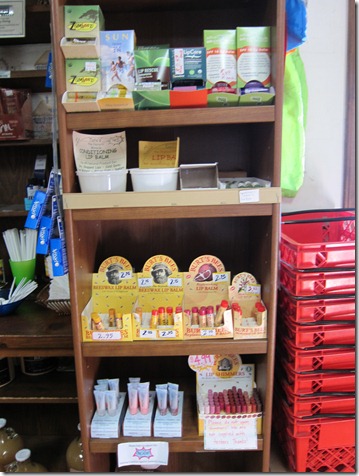 I was only there today for a smoothie, however.  They also do fresh juices and make sandwiches and rice bowls in the store.
I picked the Nutty Protein, which was soymilk, banana, peanuts, carob, lecithin, and protein.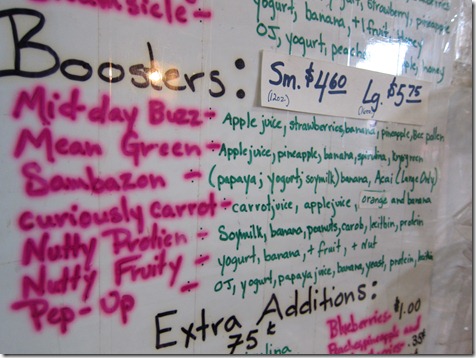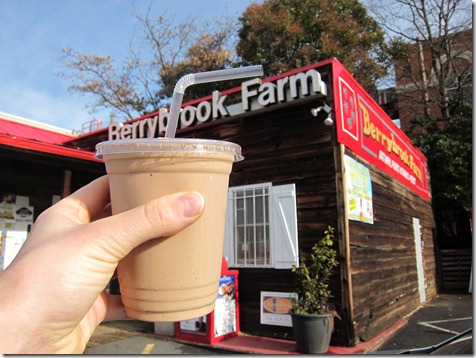 This might have been the most delicious smoothie… ever.  It was the perfect late-breakfast-that-won't-run-my-lunch.
I have a fun recipe coming up at lunch, as a matter of fact!  Butternut squash is involved.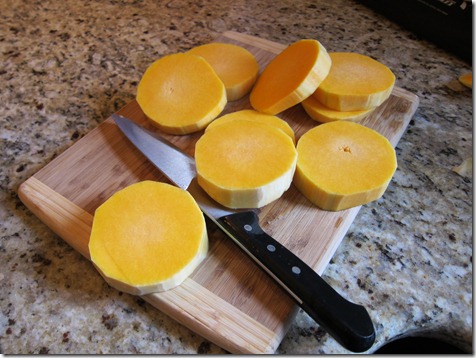 I love the Hippie General Store and wish Charlotte had more alternative stores and restaurants like it!  Although a lot of the restaurants are vegetarian- or vegan-friendly, there aren't many purely vegetarian, local, or organic restaurants.  Hopefully that will change over the years!
Is there a big alternative, holistic, organic, local, or healthy living scene where you live?  Or do you feel like there just aren't enough options?