First things first:  I finally fixed my Garmin 305!  My wrist strap broke about two months ago, and I've been using this strange combination of tape and hair fubbies to hold it together ever since.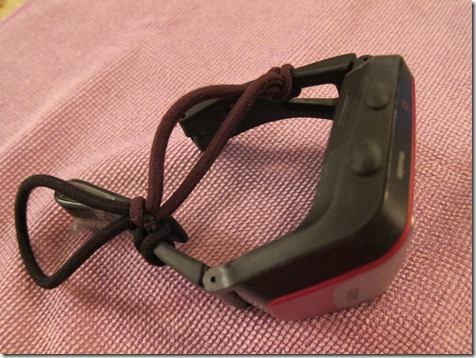 I finally ordered this replacement Garmin strap and installed it last night (which was super challenging).  Now I have this thick strap with a handy Velcro closure.   Thumbs up!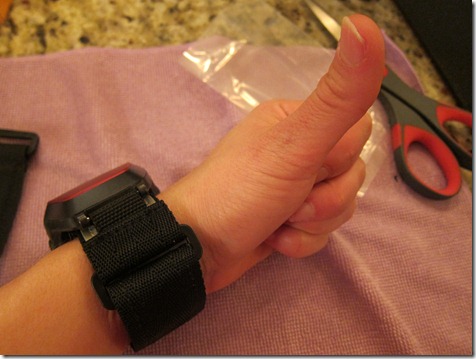 I have been an absolute MADWOMAN today, dashing to and from the clinic, the post office, and the store… juggling emails and calls.  I did, however, have time to put together this super easy lunch, which my father-in-law and the Husband will get to enjoy for dinner when they come home.
Butternut Squash Enchiladas, inspired by this amazing dinner I had in Scottsdale at the beginning of the month. 
Ingredients (for 6 enchiladas):
4 cups peeled and chopped butternut squash (enough to fill a standard food processor before blending)
6 whole wheat tortillas
1/4 cup salsa
1 11 oz. can of corn, drained
1 can salsa verde
Salt and pepper to taste
Directions:
Preheat oven to 425 degrees.
After peeling and chopping the squash, place in greased casserole dish and bake for 30 minutes or until soft to the touch (but not mushy).
Put butternut squash chunks in food processor.  Blend until mostly smooth but not super creamy.
Scoop squash into bowl and add 1/4 cup salsa, can of drained corn, and salt and pepper to taste.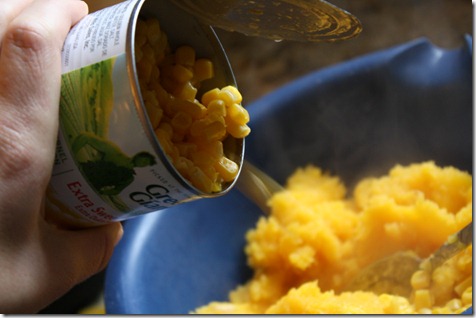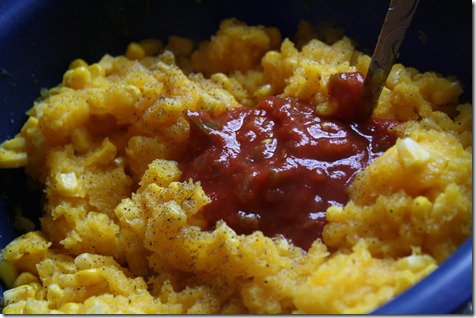 Mix it up!
Re-grease casserole dish.
Lay out a tortilla on a plate and scoop in 3/4 cup on the squash mix.  Roll firmly and place in casserole dish.  Repeat 5 more times.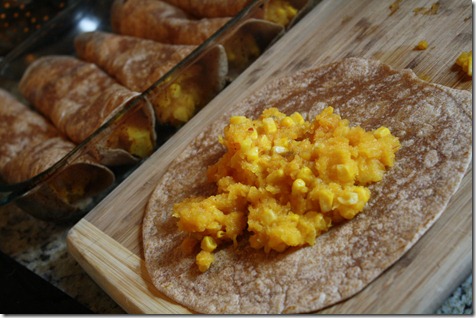 Pour entire can of salsa verde on top, covering the tortillas evenly.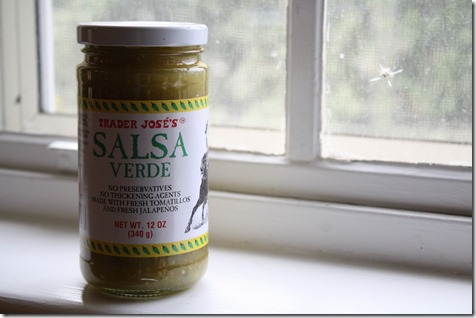 Bake at 425 for 15 minutes, remove, and serve over a bed of spinach.
I loved this dish – I would probably like it even more with corn tortillas instead of wheat tortillas!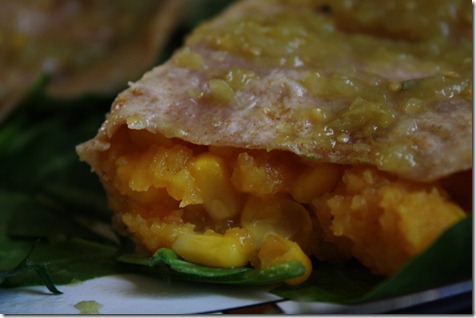 Back to work I go!  🙂