It is super dreary out today.  I think this is going to derail my plans for an afternoon run; it's that cold and rainy.  Is it raining where you are?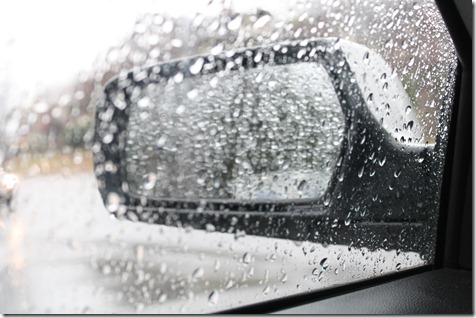 Of course, the rainy weather meant I was definitely in the mood to buckle down and get a ton of work ton.
I took a break to eat leftover vegetarian sushi for Lunch #1.  Tastes better the next day!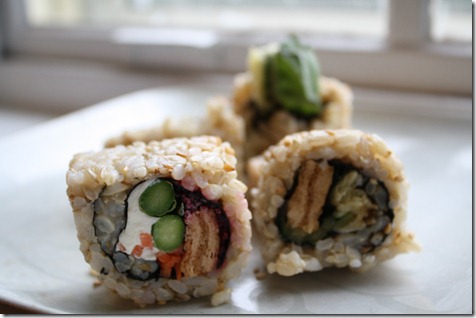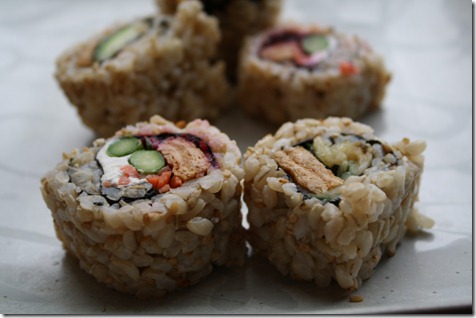 And one of my duties as the office secretary is to bring the boys (aka Husband and father-in-law) lunch every day when they are working together.  I mostly do this to stop them for ordering out all the time.  🙂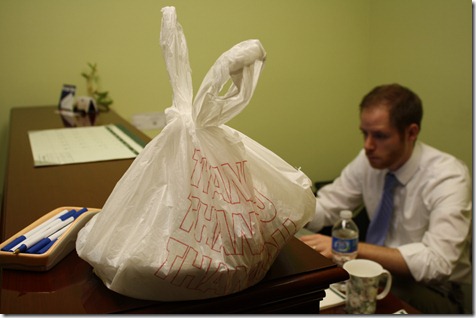 Since I'm going to be around for a while, I also brought a nice salad as Lunch #2.  I've been trying to reuse take-out containers to be a little more environmentally friendly.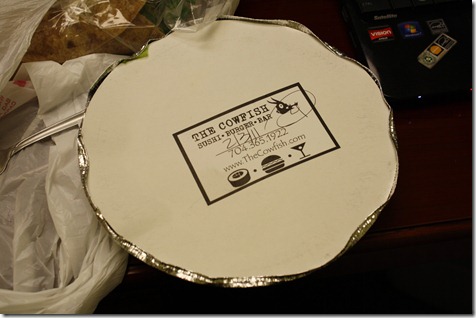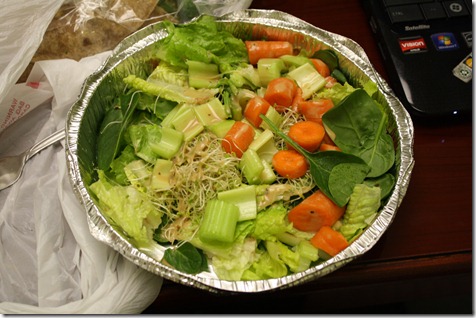 In the mix:  spinach, romaine, celery, carrots, sprouts, and balsamic.  Hey, veggies!
Something fun – I recently recorded a Podcast with Coach Radio, a small business support website.   You can listen to it here.  I talk about giving opportunities the room to grow and getting over crushing self-doubt (my biggest weakness, actually!). 
Quote of the day: "If you don't know where you are going, any road will get you there."  🙂