We went out for dinner.  One guess where we went… 🙂
But wait – wait.  First, lunch.  I heated up a butternut squash enchilada with an orange.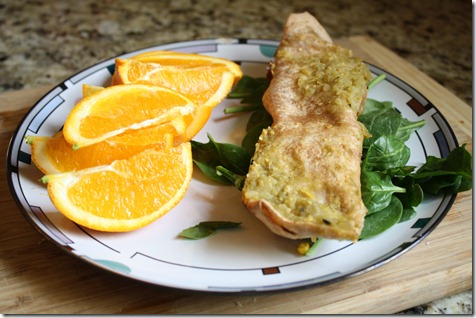 And I had an excellent training run this afternoon – I took a writing break and busted out 4 miles in 38 minutes or so!  It was cold, but went by quickly.  Now that I'm over that foot injury hump, I feel so much better about half marathon training.  It's actually quite fun.
Chocolate PB spoonful snack: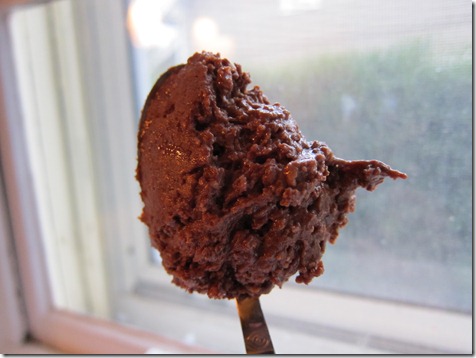 Sporadically, I dashed into the clinic for a bit and my father-in-law and I split this bag of Pop Chips (they were yum).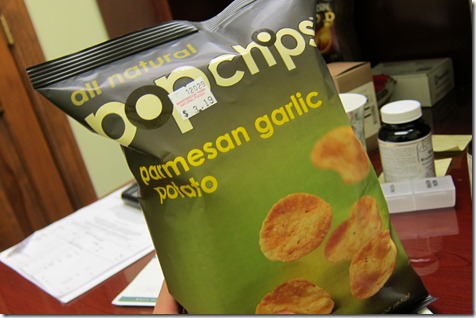 So…
Dinner!
Katy + Adam and the Husband and I had a double date at my favorite restaurant in Charlotte, The Cowfish.  The managers are starting to recognize me!  A sure sign that I'm going too often, me thinks!
Katy + Adam are our friends from back in the Orlando days, but they are actually moving to Charlotte soon!  A grand coincidence.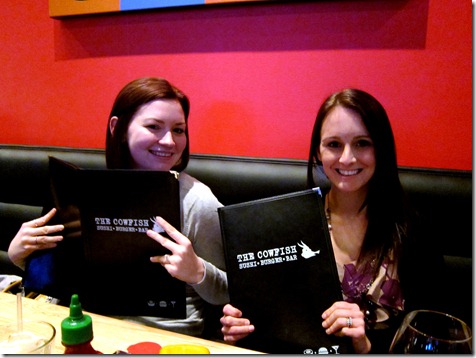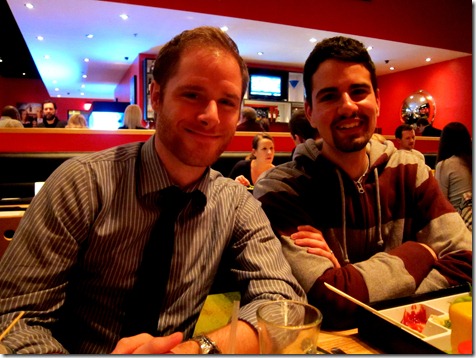 Had a pinot noir: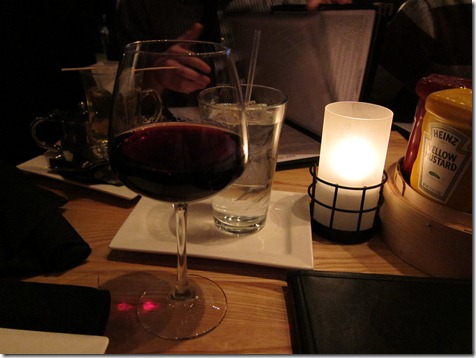 The table split a plate of sweet potato, regular fries, and onion rings (with amazing dipping sauces) and edamame.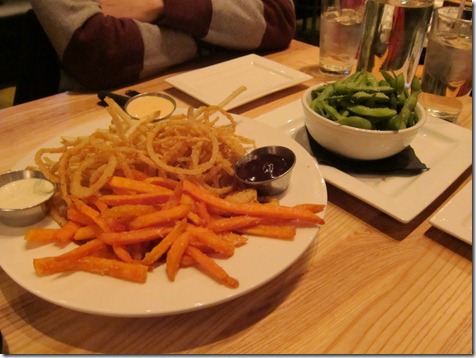 I also ordered two rolls… Leftovers are very much appreciated in our household. ;)  I got one brown rice roll of beets, basil, zucchini, and tofu, and another with asparagus, tofu, carrots, and cream cheese.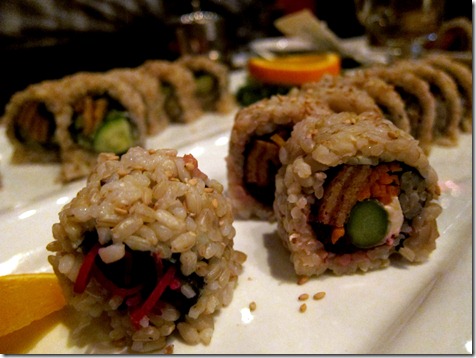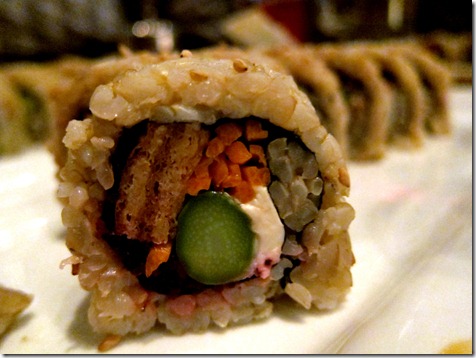 I have six pieces leftover… Can't wait for lunch tomorrow. ;)  So very delicious.  I love Cowfish.
Happy Birthday, Megan!!!