After having oh-so-much-fun taking a food tour of Chicago this summer, I knew that the Husband and I had to squeeze in a food tour of Scottsdale.  The only issue with the Chicago food tour was it was rather meat-heavy and not vegetarian-friendly.  I gave Annie at Arizona Food Tours a call and asked if they could accommodate a vegetarian and a vegan, and I was totally surprised when she said yes.
Sign me up!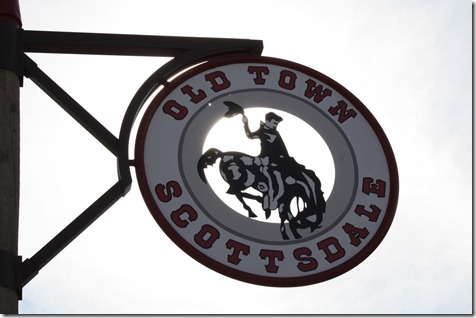 Cool factoid:  Arizona Food Tours was created by Annie just two seasons ago.  She was tired of working her dead-end journalism job and realized that a food tour company was a perfect way to combine her love of Scottsdale and passion for food.  Now, it's the #1 activity on Trip Advisor for the area!  She's so young, too – just goes to show all you need is a good idea and a lot of hard work!
A food tour is a walking tour of an area with 5 or 6 stops at local restaurants, where you're served samples of the restaurant's best dishes.  
Our tour began in the Old Town Scottsdale walking mall, where we got to learn a little bit about the city's history.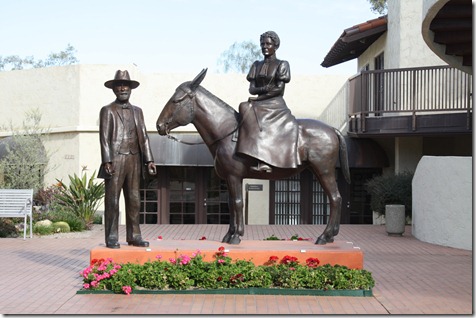 We walked across the street into a very Western-looking part of town for Stop #1:  Rusty Spur.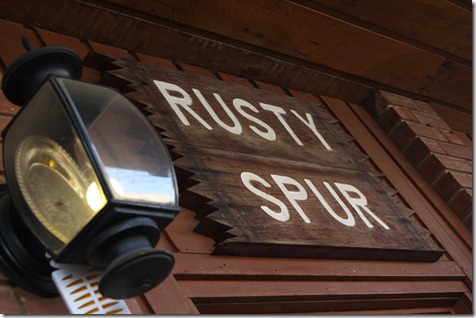 I have to admit that Rusty Spur probably did the worst job of accommodating vegetarians, but in their defense, it is a burger joint.
They served me a quesadilla (the Husband received a bean version, in case you're wondering!):
Tasting, just kind of boring.
Stop #2 was just down the road:  Outrageous Oil Olives and Vinegars.  I wasn't sure how this would work, but MAN – the oils were AMAZING.  We tried a blood orange-infused oil, as well as a basic balsamic.  Yum, yum!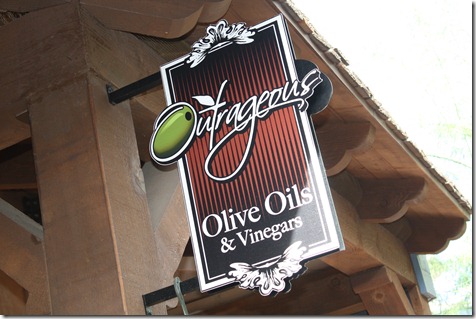 And yes, we took the tastings like straight-up shots!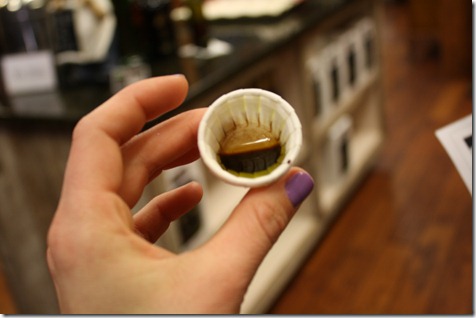 We strolled through Old Town and entered the arts district.  Scottsdale has a huge art district – 100+ galleries!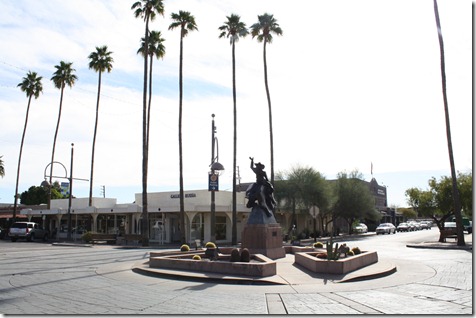 Stop #3 was the only winery in Scottsdale, Su Vino.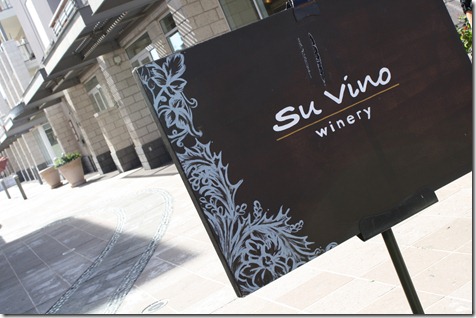 I had two pours, a red and a white.  They were both very good, but I was hungry for more FOOD!
Luckily, Stop #4 was just what I was craving….
New Mexican food at Frank and Lupe's!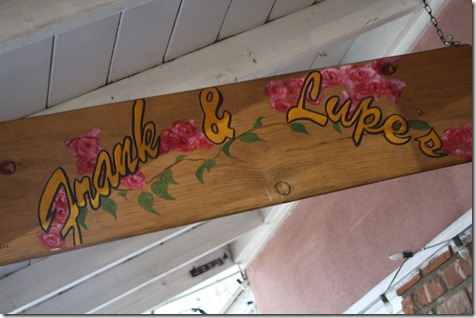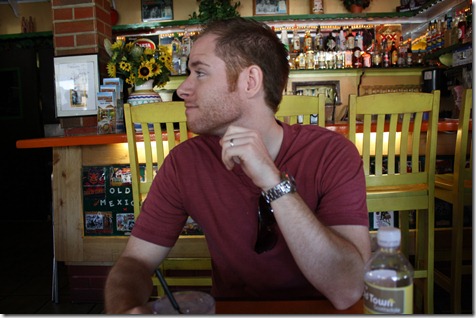 We got serve the sopaipilla, which is a fried and stuffed pastry.  Normally, it's filled with meat, but the vegetarians of the group got a veggie mix or a bean mix.  On top was a green chile sauce and a red chile sauce, which they referred to as 'Christmas!'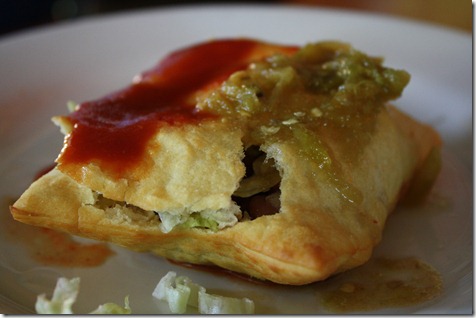 Hubbers also talked me into the margarita.  We split it!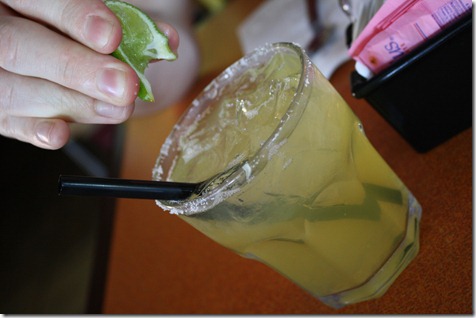 And, I must say, Stop #5 was my favorite.  We went to Cowboy Ciao and received the special Chef Salad, which was an amazing mix of grains, dried corn, pumpkin seeds, currants, arugula, and more.  The non-vegan option was served with salmon and a cream-based dressing.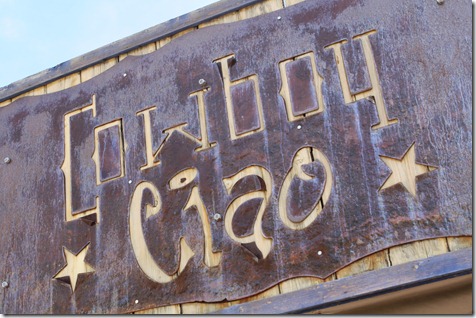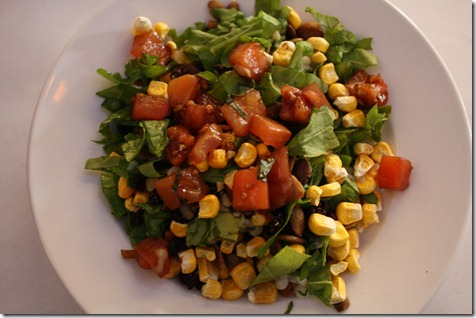 And last… but not least…
Dessert at Stop #6, the Sugar Bowl.  A famous Scottsdale institution since the 1950s, the Sugar Bowl is pink, pink, pink – on the outside and the inside.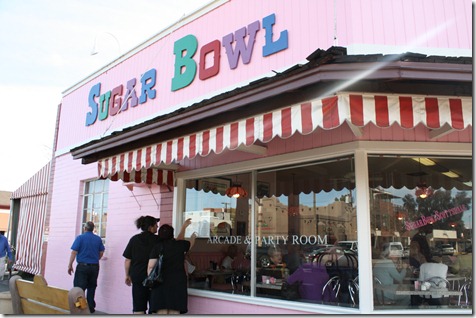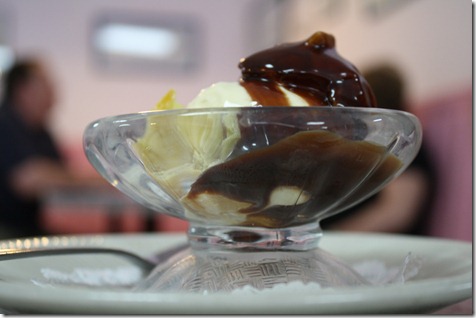 Dessert was a ice cream stuffed pastry drizzled in hot fudge.  OMG.  To die for!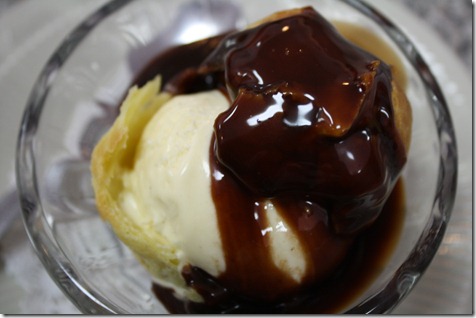 The Husband got raspberry sherbet, which was just as good, if not better, than the ice cream.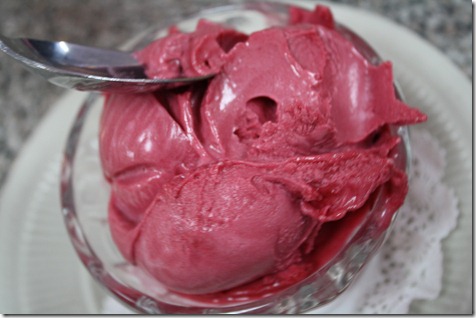 All in all…
A very fun way to eat lunch and see the Old Town area!  If you're ever in Scottsdale, I highly recommend this activity.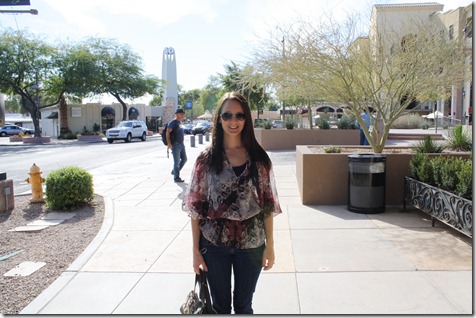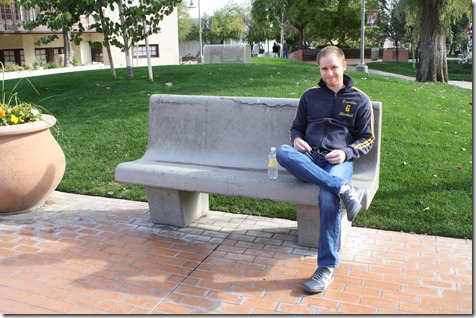 I think I need a nap.  🙂