Chia seeds are back!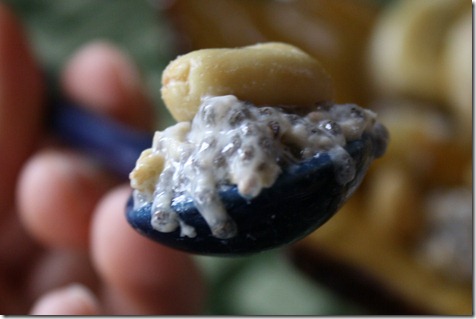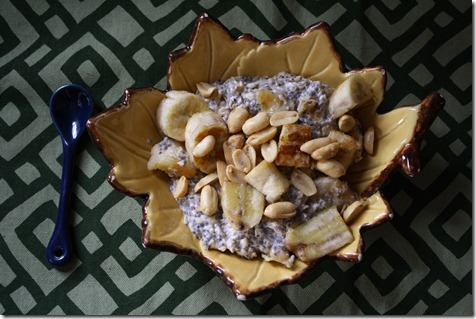 Chia seeds can be turned into awesome vegan 'yogurt' by simply letting them stand overnight in almond milk (or regular milk).  It's super tasty and easy!
Adapted from this recipe.
Sweet and Salty Vegan Overnight Oats
Ingredients:
2 tablespoons chia seeds
1/3 cup oatmeal
3/4 cup almond milk
Banana
Five heavy pinches of sugar
Salted peanuts
Directions:
In a small bowl, combine chia seeds, oatmeal, and milk.  Put in fridge and let stand overnight.
In the morning, remove chia seed mixture and stir.
On a hot and greased griddle, place banana chunks and cook on high until it begins to brown.  Flip once and sprinkle with sugar.
Mash half of the grilled banana into the VOO and plate. 
Top with remaining banana and nuts.
Enjoy!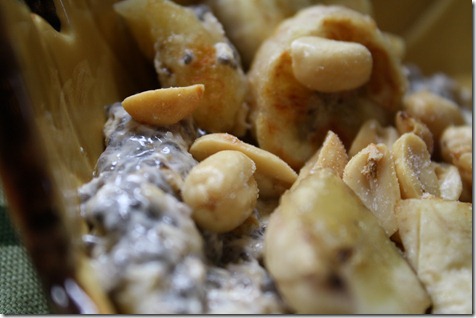 Looks funny, tastes amazing.
On the agenda:  write, write, and WRITE.  And run!  Sounds like a pretty typical Sunday to me.
"Would you like me to give you a formula for success? It's quite simple, really. Double your rate of failure. You are thinking of failure as the enemy of success. But it isn't at all. You can be discouraged by failure or you can learn from it.  Go ahead and make mistakes. Make all you can. Because remember that's where you will find success."  (Thomas Watson)