When your flight is repeatingly delayed in 20 minute blocks for 2 hours, you know what you do?
You eat a cookie as big as your face, that's what.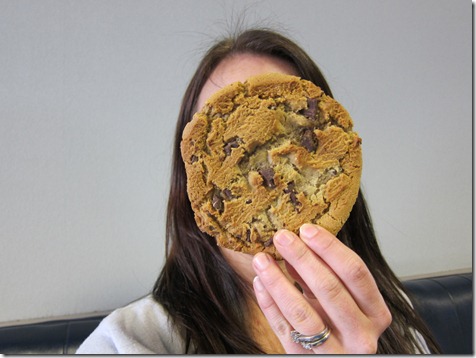 And you dig into the healthy wrap you packed in your carry-on.  I got this lentil dal wrap at Whole Foods and YUM – it was great.  I think I'll have to try to make something like this at home!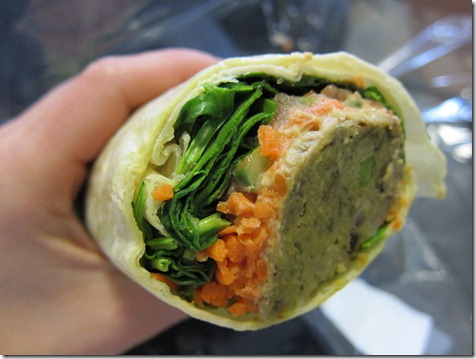 Plus an apple that I stole from the hotel. 😉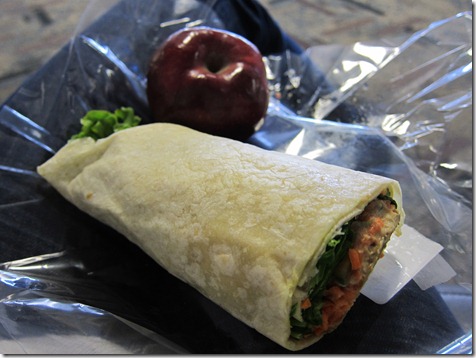 Much, much later than anticipated, I arrived back in Charlotte.  I patted myself on the back for getting my workout done this morning because there is NO WAY I would've come home and run after that travel nightmare.  However, when the flight attendant announced that it was 64 in Charlotte, I nearly wept.  So warm! 
The Husband 'convinced' me to go get sushi at Cowfish.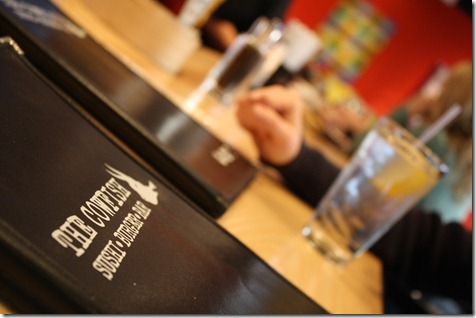 I started off with some miso soup, which was pretty good – it was my first time having miso soup, actually!  The 'shrooms were great.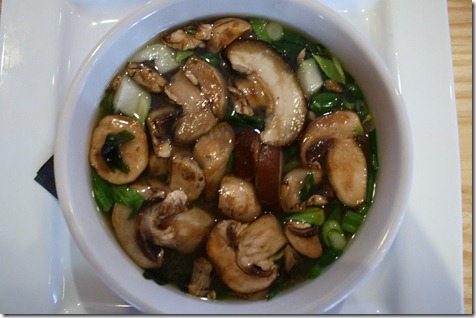 And vegetarian sushi for my entree.  In the brown rice roll: carrots, beets, fried tofu, fried asparagus, and cream cheese.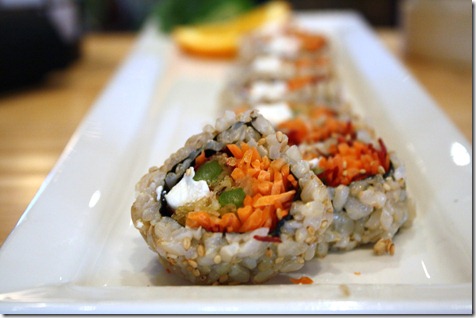 Plus a ridiculous amount of soy sauce.  B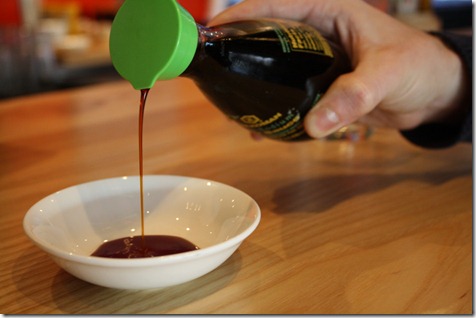 Unfortunately for me, my stomach hurts!  I'm not sure if it's something I ate or a bug, but this is no bueno.  I'm going to relax on the couch and hopefully, it will slowly ease up enough so I can eat some toast or something for Dinner #2 (we ate so early!).
I hope you're having a fun Saturday – I am relishing the thought of laying around in PJs!