Well, Carolina Pit BBQ was the last place I expected to find my breakfast!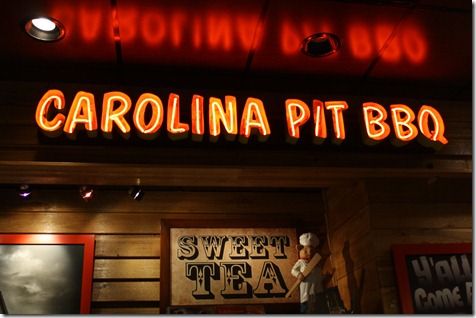 Back in the airport – headed to an Operation Beautiful presentation in Ohio!  I'm speaking to young girls who belong to a church group.  I'm pretty pumped because this is the target audience for the book I'm currently writing finishing!  I'm sure the girls will provide me with some invaluable feedback.
Up at 5:25 meant I had no time for an at-home breakfast… luckily, Carolina Pit BBQ saved me!
I expected the buffet to be entirely meat and potatoes, but there was also steel-cut oatmeal.  I had grabbed a banana on my way to the airport, too.
A perfect traveling breakfast: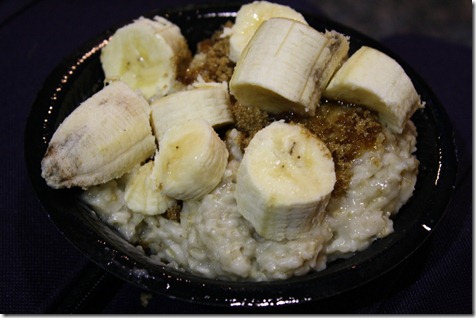 Dude sitting next to me in the terminal:  "Do you always take pictures of your breakfast?"
Me:  "Well, actually… yes I do."
Dude: "Really? Why?"
Me: "Um… I write a blog about my life, through food.  I take pictures of everything I eat."
Dude:  "Hmmmm.  Well, that's cool!"