I used to HATE Starbucks.  In college, I referred to Starbucks as the "corporate monster" and refused to get my lattes from the Starbucks that was trying to crowd out a local shop called Kiva Han. 
But seriously… Starbucks won me over.  Slowly but surely.   Petite Vanilla Scones?  Why, yes I will.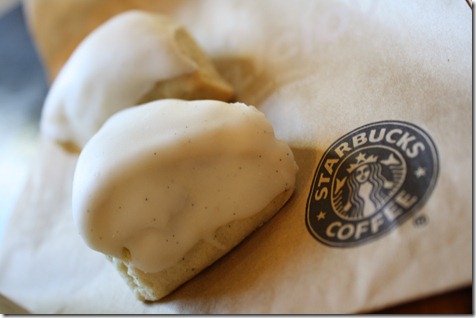 Place to park my butt for three hours and work on the book?  Why, yes I will!
Obviously, spent the afternoon at Starbucks.  :)  I was productive so it was a good day. 
Came home and the Husband made me this wonderful salad for dinner!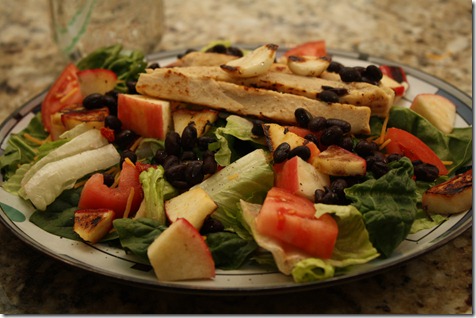 Greens, apples (both fresh and roasted – yum), black beans, cheese, faux chicken, tomatoes, and garlic. It was a random list of flavors that just totally worked.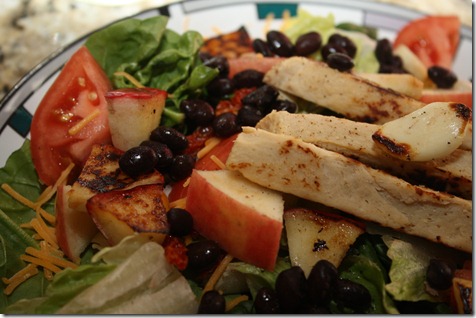 I loved the salad, but I ate round the faux chicken.  Not really my thing – but I gave it a shot!
Ate a little sunflower buttah and toast to make up for the chicken: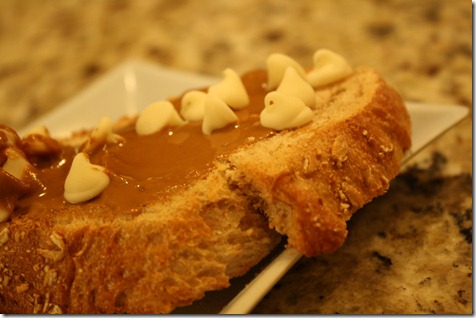 Heading off to relax… I hope you have a nice night, too!