I have this (completely self-created) superstition about bunny rabbits.  My theory is that bunnies are a good omen.  And guess what? I've seen SIX buns since we arrived in Scottsdale, including this little fellow.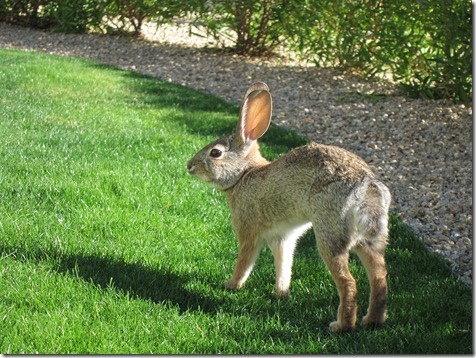 Another good omen?
I successfully did 45 minutes of cardio without foot pain! :)  Maybe running is in my near future again?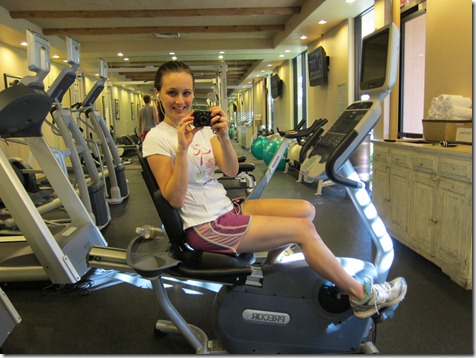 Actually, I was pretty proud of us for going to the gym.  Truthfully, it is hard for me to stay motivated on vacation when I can't run outdoors.  But I banged out 15 minutes on the bike and 30 on the elliptical.  And it felt good!
Snacked on an apple: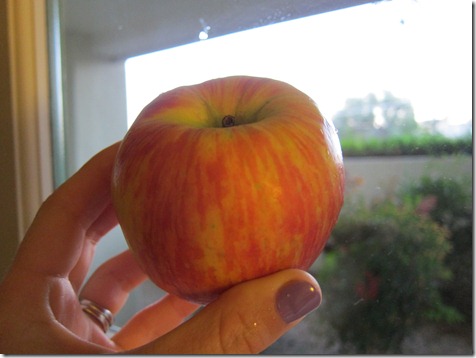 After a nap, the Husband and I debated going to the casino, but I think we're going to save that for tomorrow after my big presentation. 
Instead, we opted for free wine from our hotel (yayy!) and fire pit sittin'.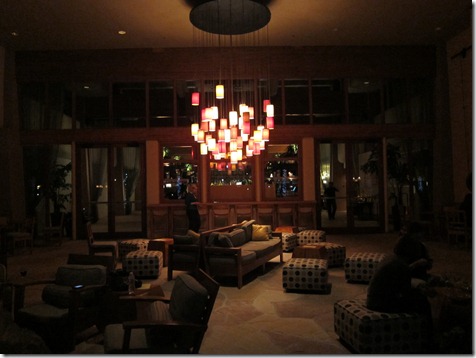 And then we wandered around Scottsdale until we found a restaurant that piqued our interest.  We settled on The Herb Box (slogan: "Not since college have people been so excited about herbs."  I kid you not.).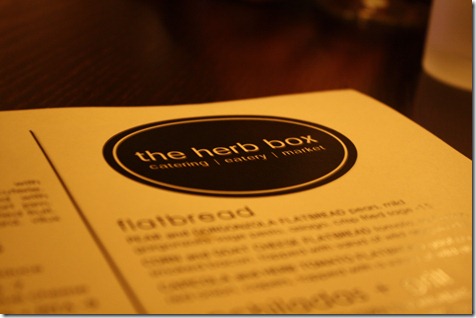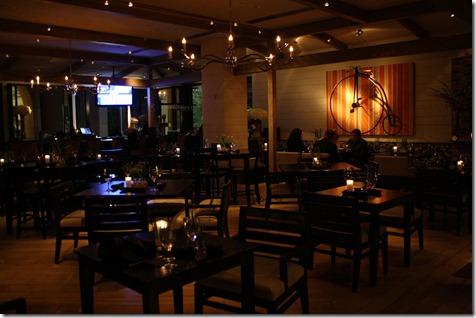 We started with the falafel appetizer, which was amazing.  A fun appetizer concept, too – little falafel balls on sticks!  This would be fun to create for a dinner party.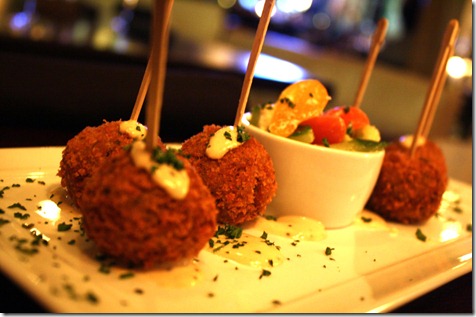 For my entree, I ordered a big salad called The Happy Salad.  I was very happy with it.  🙂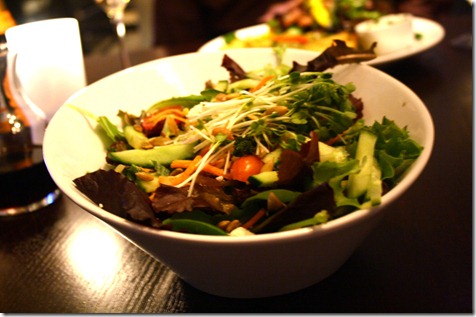 And the Husband gave me one of his Butternut Squash Enchiladas.  These were also amazing, and I plan to make these when we get home.  The corn tortillas were stuffed with butternut squash and corn and topped with yummy verde salsa.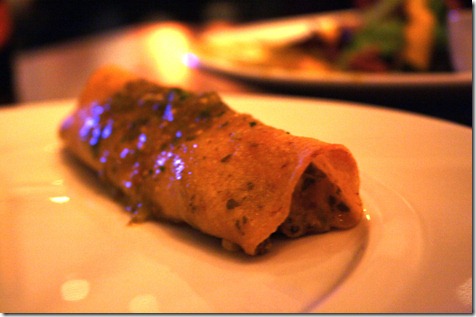 Do you often try to recreate restaurant dishes at home?  What's the best meal you've recreated (feel free to link recipes!)?  I get some of my best ideas from eating out!