When the Husband and I went to England last December, we made a very big mistake – we totally overscheduled ourselves.  We live our day-to-day lives with a completely packed schedule, and that trip taught us that we're better being spontaneous on vacation.  So, for our Arizona trip, we only pre-planned several outings – and today was one of them!  Most of the rest of the time is free, free, free!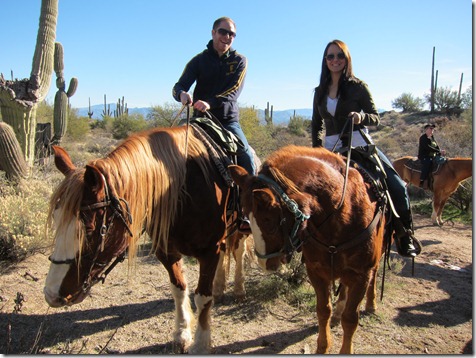 We were dying to go horseback riding through Tonto National Park.  Based on several recommendations, Cave Creek Outfitters seemed like the perfect match for us.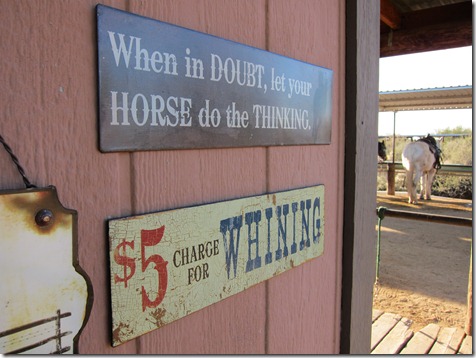 On our way, we stopped off at Starbucks and a grocery store to stock up on essentials, like fruit and water.  Whenever I travel, I can always rely on Starbucks to give me a healthy and basic breakfast.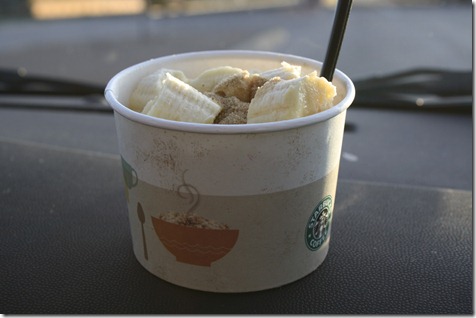 I got the Perfect Oatmeal and jazzed it up with a banana and some brown sguar.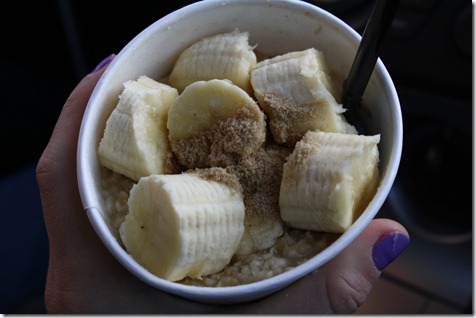 One thing I immediately liked about Cave Creek Outfitters was the ranch dogs!  They were so sweet and playful.  The Austrian Shepherd kept herding the horses.  🙂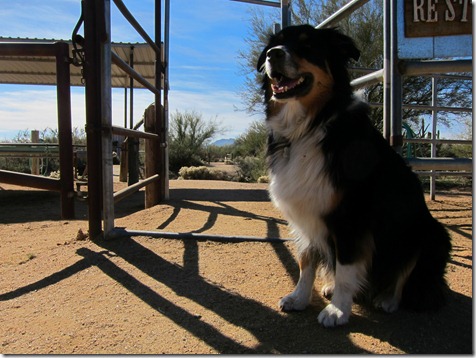 Husband's horse was named Sundance, and mine was named Mohawk.  We went on a two hour ride through the park.  Our guide was very knowledgeable and spewed out random facts about the area's history.  It was exactly what we were hoping it would be!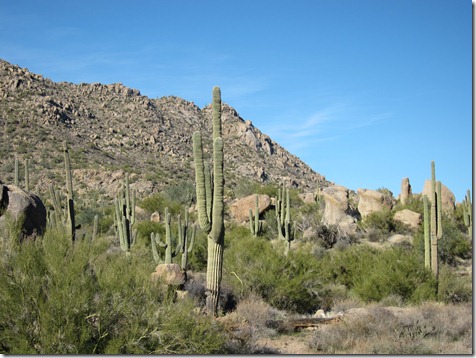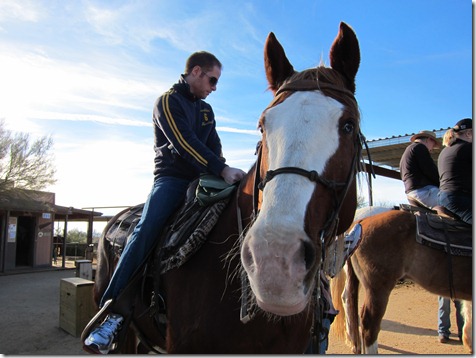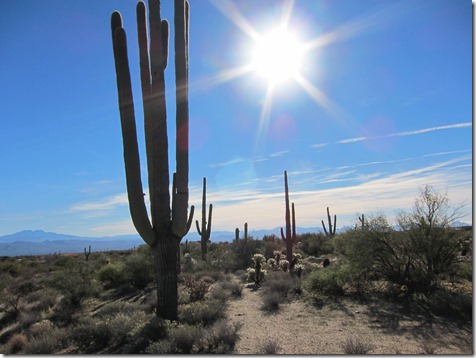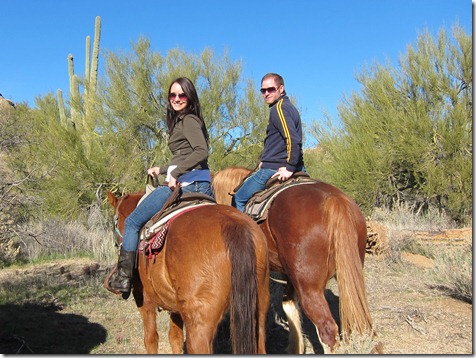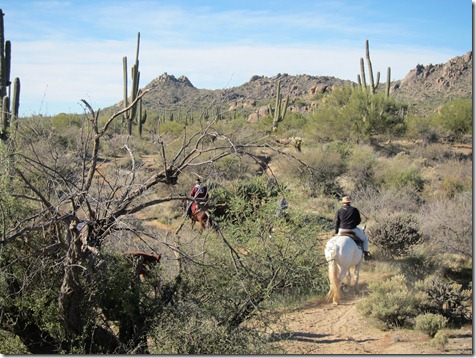 After the ride, we decided to drive to the sleepy town of Cave Creek and get some grub.  I had seen a hand-printed menu flyer for the Indian Village and was intrigued. 
Luckily, my suspicions were spot on – it was fabulous!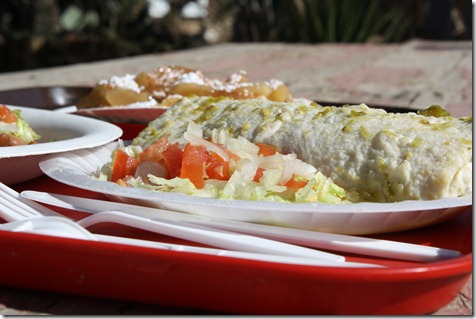 We ordered: a Bean Burrito, two Bean Tostadas, and an Indian Fry Bread with cinnamon, sugar, and apples.   Everything was split equally!
Everything was amazing, but the fry bread was the best!  Think of a really thick Funnel Cake.  Mmmm.
I'm pretty sleepy after all that excitement.  In fact, the Husband is passed out in bed.  :)  I'm considering hitting up the hotel gym (I am SO sad that I can't run outside yet due to my foot… the weather here is perfect) and then catching some ZZZs.  Who know where tonight will lead?!