Another vacation day, another bowl of Perfect Oatmeal.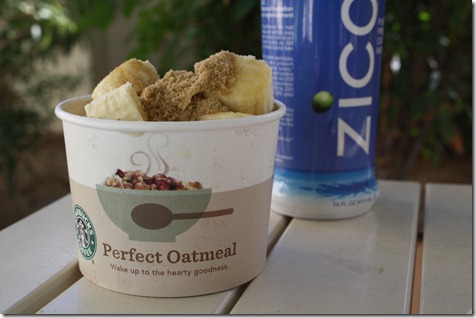 Banana + brown sugar.  If it's not broke, don't fit it!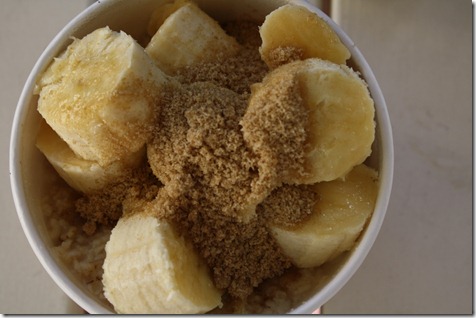 And guess what?
I found an Operation Beautiful note today!  It was stuck on the door of the hallway leading to my hotel room.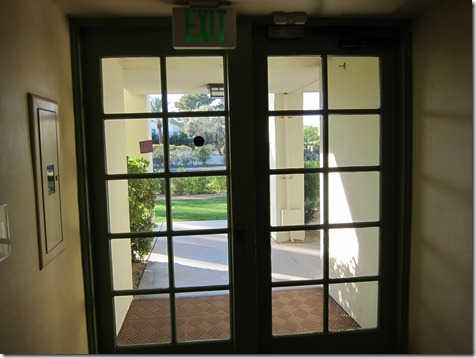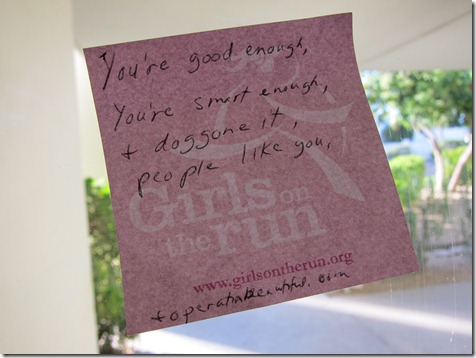 I practically dropped my coffee!  🙂
Today is also the last day of the Girls on the Run Summit.  I've had so many people ask how they can get involved in this amazing organization.  Personally, volunteering with GOTR has been an awesome experience for me.  I almost feel selfish in my love for GOTR because I honestly feel like the girls give me more than I can possibly ever give back to them.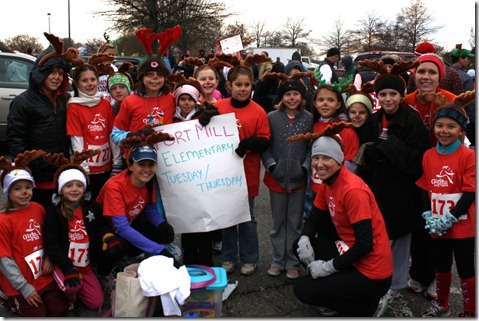 (Thanks for Leiane for sending me this example of POSITIVE advertising!)
I never volunteered regularly until September, but the experience has really changed my life.  Volunteering makes you feel SO GOOD.  If you like to be active and care about helping young girls develop healthy habits and self-esteem, GOTR might be the perfect organization for you.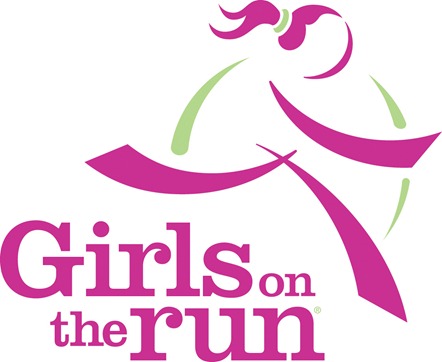 Here's how you can get involved:
Be a Coach:  Coaching is really fun!  Coaches must commit to CPR and First Aid training, as well as a day-long training session.  Over the course of 12 weeks, coaches are expected to coach two days a week, usually after school (approximately from 2:30 – 4 or so, but this depends on the location).   To find a council in your area to inquire about coaching, check out this link (act fast because the season is starting!).  If there isn't a council in your area, you can start one!
Be a SoleMate:  If you're unable to coach due to the schedule requirements, consider being a SoleMate.  SoleMates run a race of their choice – like a 5K or marathon – and fundraise money to help lower-income girls afford the program.  I was a SoleMate for the Jingle Jog 5K and (thanks to your donations) raised $1,556.00 for the program!  It's a really fun way to be involved.  To learn more, check out this link.
Be a Running Buddy:  The GOTR season culminates in an amazing 5K run.  Each girl needs an adult to run the race with.  Although GOTR encourages the girls' parents to run with them, sometimes that's not always possible.  You can volunteer to help a girl pace her first 5K.  I loved running a 5K with my girl! To be a buddy, contact your local chapter.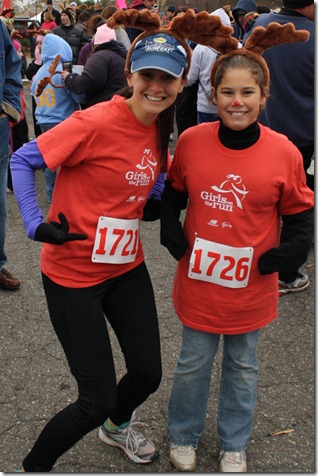 What organization are YOU passionate about and why?