Oh my!  What an interesting night.  🙂
Thing started off with a 1,000 Bean Salad from Pita Jungle.  The dish included a whole wheat pita with beans, mushrooms, onions, and spinach.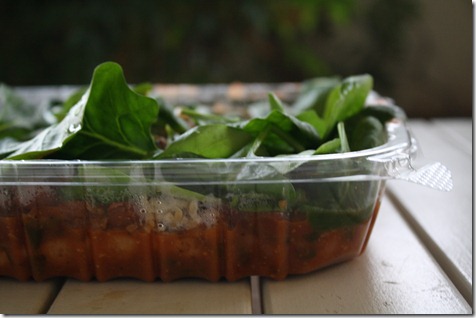 It was ooey, gooey, and delicious!  I actually loved it, despite being kind of nervous when I opened the takeaway container.  It looks disgusting but I promise – it tasted amazing!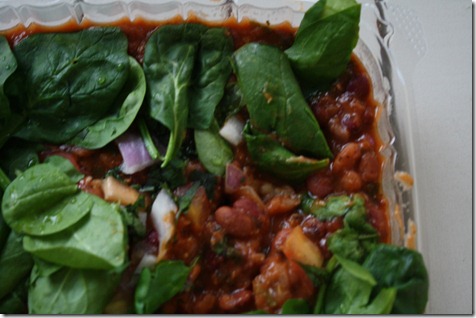 After digestion, it was time for my Operation Beautiful presentation. This was one of my larger presentations – I spoke to over 280 women!  I was a little nervous but things seemed to go well.  Everyone was super enthusiastic about the concept and how we could apply it to GOTR!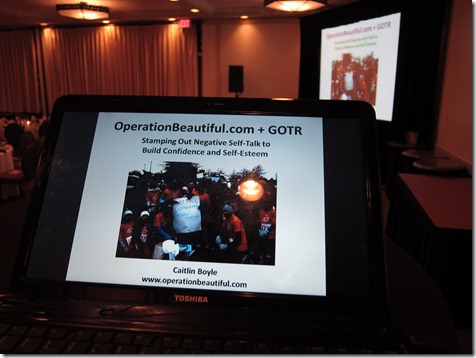 Book signing ensued!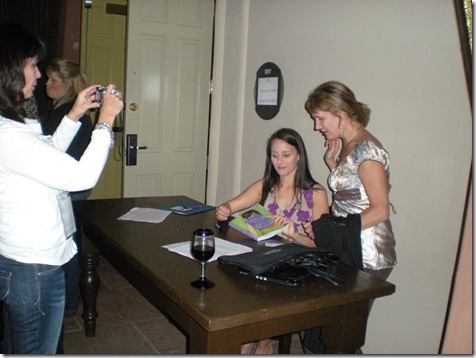 And work, I met up with the Husband and Amanda from Modernation, who had become fast friends.  :)  We drank a glass of wine together and discussed what we should do with our evening… Finally, we voted on going to the casino!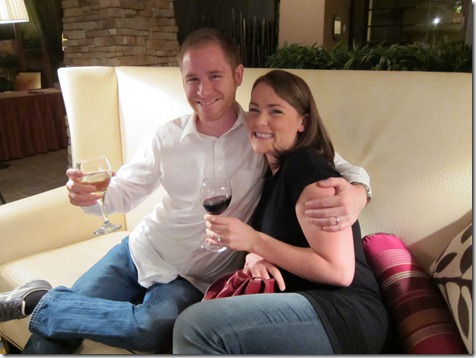 This was actually my second trip to the casino, and the Husband's first.   Amanda's fiance is a little bit more experienced and offered us some tips for maximizing revenue…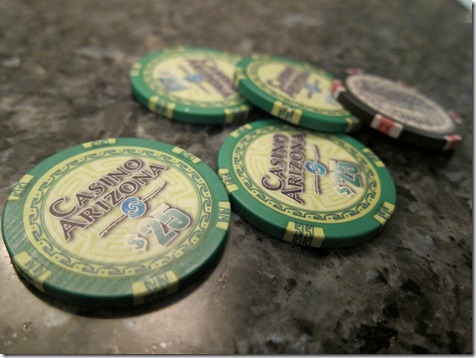 Unfortunately, once I entered the casino, all willpower went out the window and we blew through our cash!  The Husband and I took out $100 and walked out with $25 in chips after 4 hours of blackjack (and several drinks).  Honestly, I call it a wash.  I had a GREAT time with Amanda and the Husband!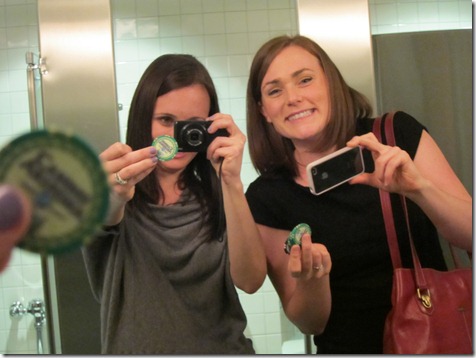 On the other hand, Amanda escaped from the casino $200 richer!!
Eating a PB sandwich and contemplating bed….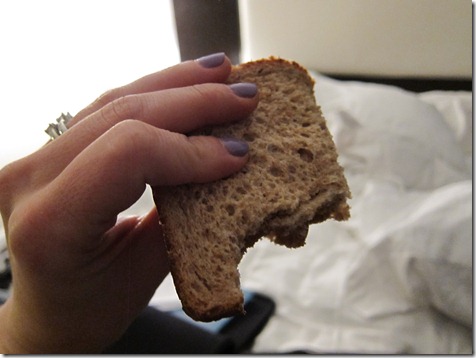 We have big plans in the morning!