After a million hours of travel time, we arrived in Scottsdale!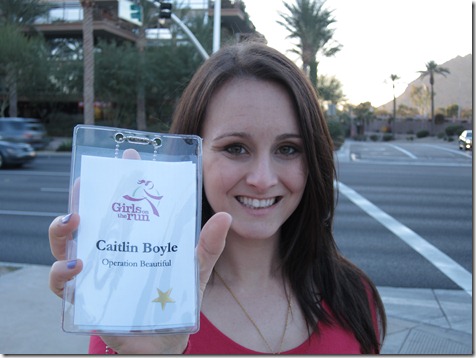 As mentioned before, we are in Scottsdale for a half business/half pleasure trip.  I am speaking at the Girls on the Run Summit on Tuesday evening, but the Husband and I are going to enjoy some R&R for the rest of the time.  We NEED this holiday!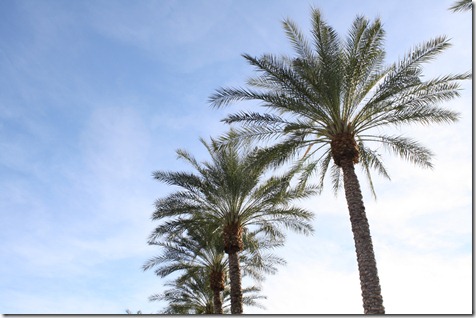 When we landed in Arizona, the first thing the Husband said was, "Can we find a vegetarian sushi place?"  I have created a monster – he is OBSESSED with sushi now.  Thanks to the handy iPhone, we ended up at Kabuki.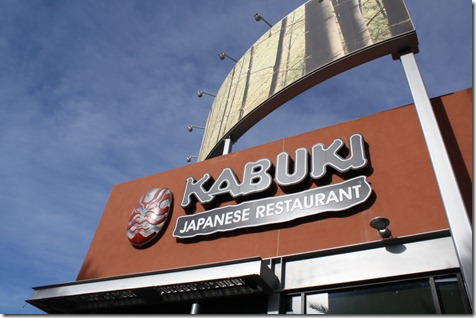 And I FINALLY figured out how to use chopsticks!  It's all about the pressure in the bottom stick.  Go me!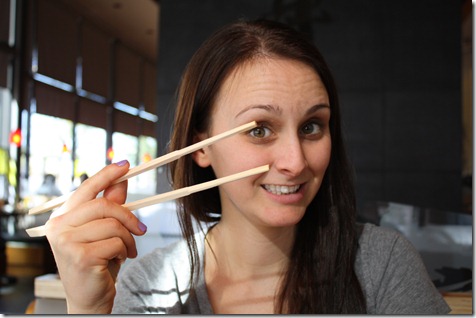 We started with edamame: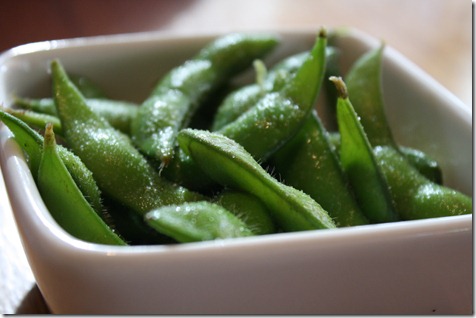 And we ordered two vegetable rolls plus a cucumber roll to share.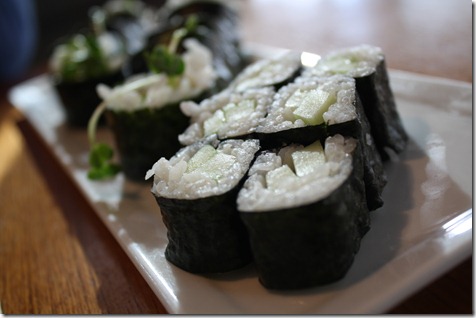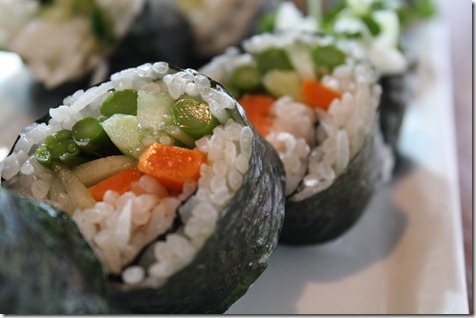 After the Husband got his shop on (new shoes), we arrived at our lovely resort.  I love hotel lobbies.  Especially beautiful ones like this!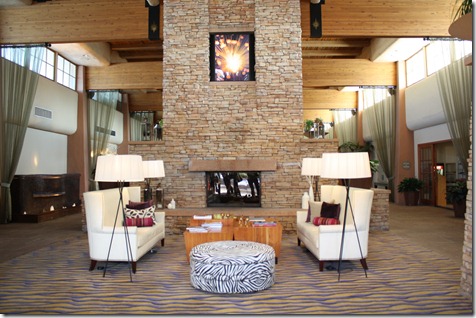 Pools don't hurt things, either.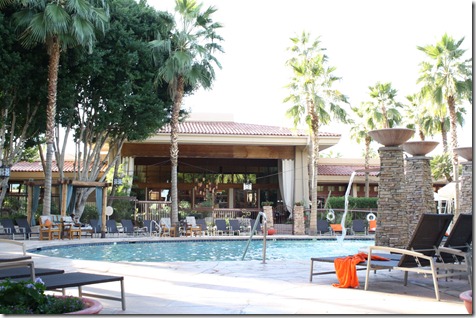 Unfortunately, we didn't have a moment to linger because I really wanted to attend the cocktail reception.  I've become friendly with so many of the GOTR staff and was anxious to see familiar faces and meet some new people, too.
GOTR power was everywhere!  In fact, over 280 council directors and volunteers are attending the three-day long conference.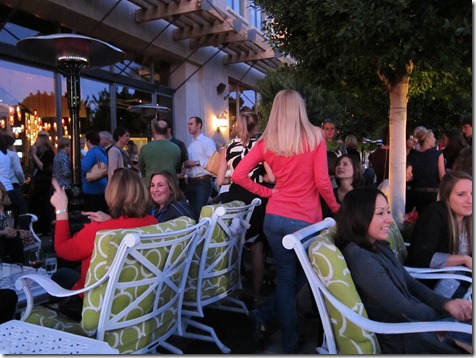 Fellow blogger Amanda (who is on the Sacramento Board of Directors) was there, too!  So nice to see her again.  Funny how our paths keep crossing.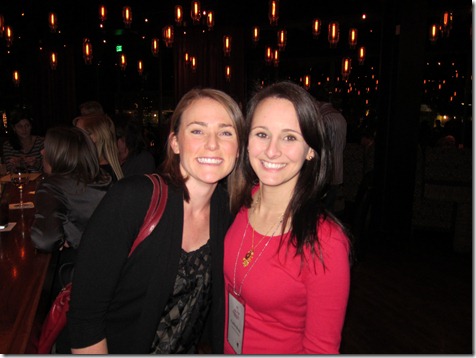 I had two Sierra Pale Ales + some finger food: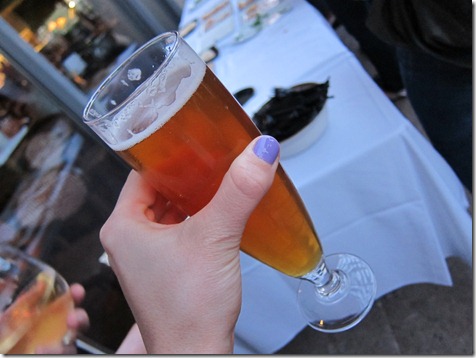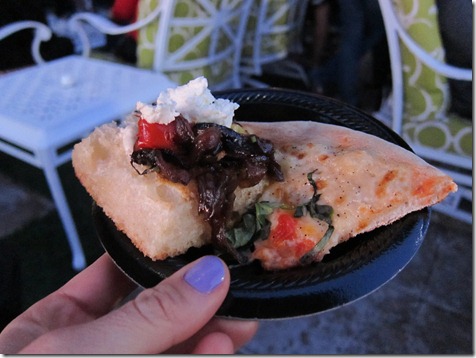 After two hours of mingling, the Husband and I were starving and headed to Grand Lux Cafe… which looked deceivingly liked a Cheesecake Factory!  Turns out, it's a new spin off of the famous chain.  And the food was good!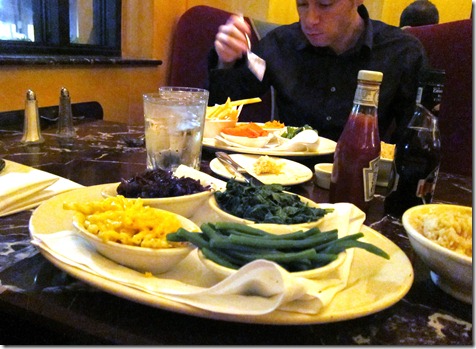 I got the 'Vegetable Plate,' which was just four side dishes (plus a huge bowl of brown rice, which I was too full for anyway).
The macaroni and cheese was fabulous.  I also got braised cabbage, spinach, and green beans.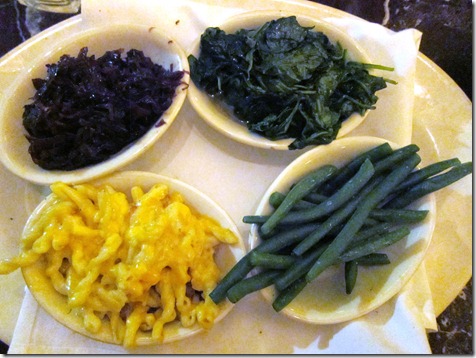 Off to sleep in my comfy hotel bed!  There is positively nothing better in my mind.  🙂