Waking up at 4:20 AM to catch a 6:35 AM flight is not my ideal way to start a vacation.  However, when we're in Scottsdale by 2:00 PM, I will be pleased!
I realized that I was awake for more than two hours before the sun rose.  Ugh.  I only do that for races! 🙂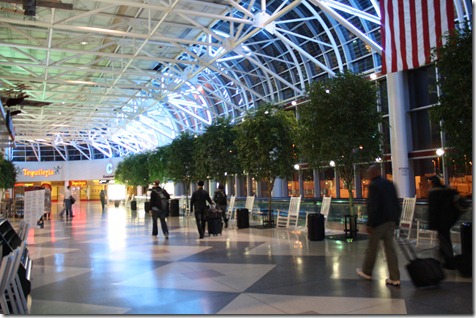 In fact, we were both so sleepy before getting to the airport that I didn't eat or drink a thing until we got through security.  I was parched and hungry by the time we decided to get breakfast from Quinzo's. 
Egg, cheddar, and mixed veggies on a whole wheat sub: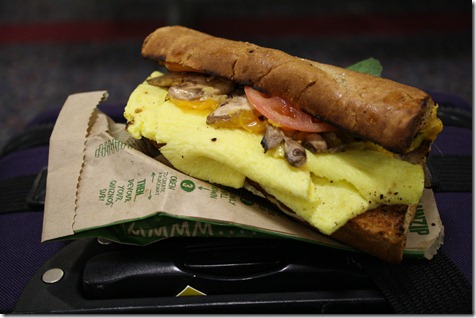 I passed out during the first flight.  When I awoke, I was in Atlanta and the sun was beginning to shine!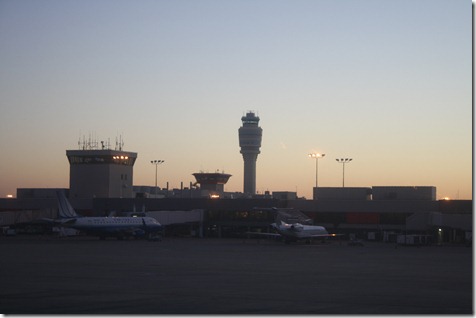 Since we had a three four layover, I planned ahead by locating the XpresSpa.  Whoever thought of putting salons in airports was a genius. 
I got a manicure and pedicure.  Now I REALLY feel like I'm on vacation!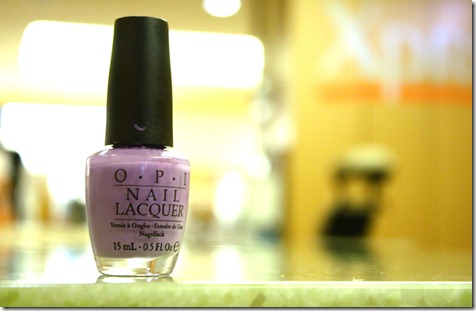 The Husband kind of moaned and groaned when I originally suggested getting my nails done, but he was won over by the massage chairs (and blankets).  The ladies told him that he could lay there as long as he wanted for free.  I practically had to drag him away when it was time to go!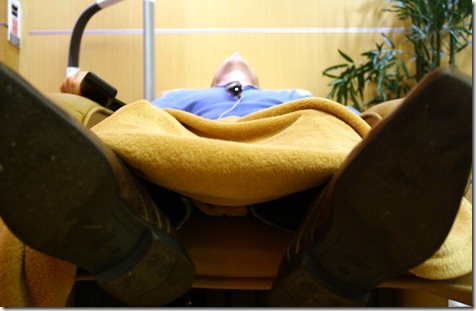 I feel like I've entered a strange time warp with the time differences between Phoenix and Atlanta.  I wanted to get lunch in the Atlanta airport, but we're landing at 1:00 PM local time.  So instead, I got a strawberry, banana, and OJ smoothie and a Clif bar for snacking.  Should hold me over!
Hopefully, I can sleep through this flight, too!
Foot update:  My left foot, which started to bother me after a 7.0-mile run on Thursday, is still really hurting.  On a pain scale of 1 – 10, I would rank it at 7 at it's worst.  So it's pretty bad.  I'm trying not to freak out or think about the three Half Marathons that I'm signed up for.  :(  Instead, I'm going to enjoy time off and having access to a gym on vacation so I can do low impact workouts like the elliptical or cycling, which I don't think will irritate it.  I'm not going to the doctor due to some changes in my health insurance and knowledge that – odds are – they will just tell me to rest and ice.  So hopefully, it will feel better with some rest, icing, and Traditional Chinese Medicine, like acupuncture.  :)  Keep your fingers (and toes) crossed!  Injuries are the WORST. 
Hope you're having a fun Sunday!