Healthy Ashley and her fiancé Richard came to Charlotte today for a day-trip, so we met up for lunch!
Ashley and I met in Orlando and quickly became fast friends – it's kind of ironic we both moved to North Carolina and now only live 2 hours from each other!
Ashley and I have done lots of races together, like Miracle Miles 15K, Founders' Day 10K, Crooms Fools Run 15.4 Mile Trail Race, IronGirl 15K, and Breakaway to Sugarloaf Metric Century (100K).
Probably one of my favorite memories of Ashley is when we both got off our bikes and walked up Sugarloaf Mountain during the Metric: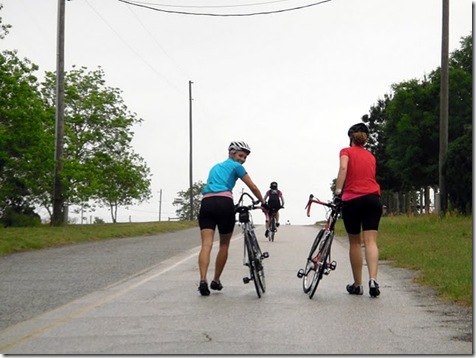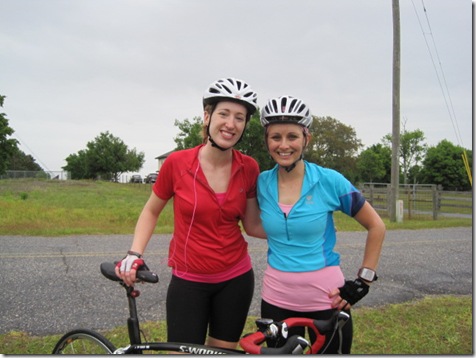 I thought we would never finish that race!
I took Ashley and Richard to Luna's Living Kitchen, a raw/vegan restaurant in South End.  They were impressed by the local flair.
I got the quinoa/kamut burger: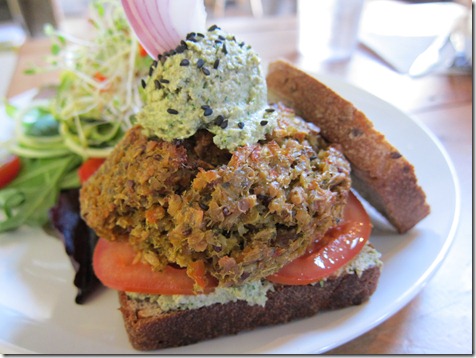 And the salad, which was so delicious.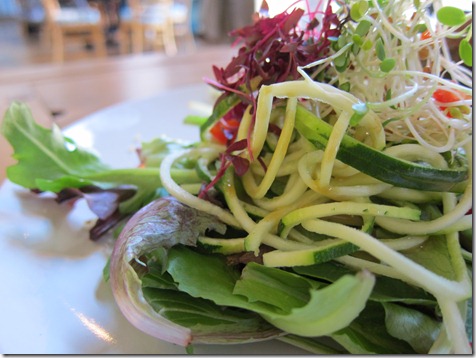 Back to work I go!
Looking back at the races that Ashley and I did together got me really excited for some of my upcoming races – I just hope my body holds up through training, and my foot doesn't hurt as I try to increase distance.  Slow and steady is my motto…  I'm doing a long run this evening, so keep your fingers crossed for me!  🙂