I really think of Healthy Tipping Point and Operation Beautiful as two separate and distinct blogs (HTP is "mine" and OB is a community blog).  But sometimes, the notes I receive for OB parallel discussions we've had on HTP so nicely!  After this morning's January Joiner post, I got this email:
Ela wrote, "I wanted to express my sincere appreciation for the empowering movement: Operation Beautiful. I was at the gym working out after being out of commission due to an illness.  I was feeling defeated thinking about the great shape I use to be in, when I passed by a mirror in the locker room and saw this amazing note.  It was exactly what I needed at that moment. It re-invigorated my spirit and gave me a reason not to give up. The power of positive thinking has inspired me to pay it forward!"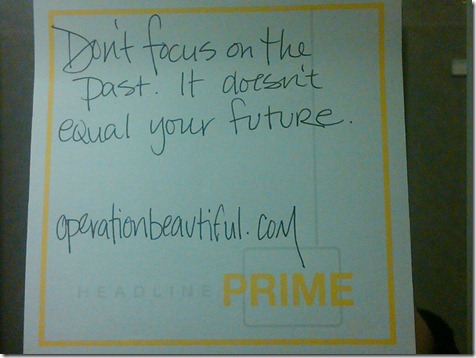 I love that phrase, too. 
That email was actually just what I needed because I was really struggling with getting out the door to exercise today.  I've been pulling 10 – 13 hour work days this week and am pretty tired, but mentally – I really wanted to run.  Luckily, Nicole grabbed me and took me outside.  Together, we pounded out 5.0 miles.  I am so happy to have a running buddy; it totally makes things easier sometimes.
Lunch: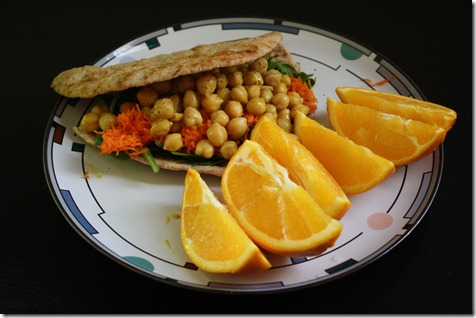 This flatbread was impossible to eat without a fork but really delish.  Chickpeas soaked in yellow curry sauce + spinach + shaved carrot.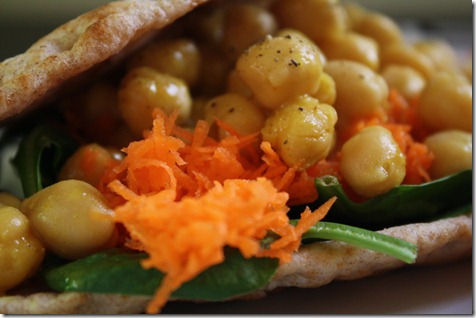 An orange on the side: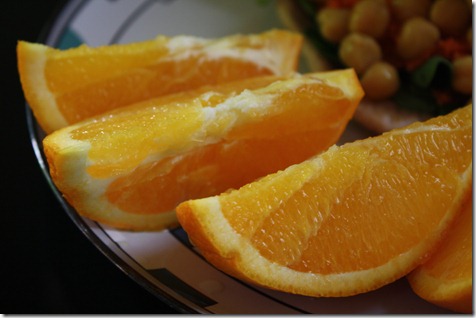 Back to work I go!
Guess what? It's FRIDAY! I thought it was Thursday when I woke up!