Here's a very 'real life' post for you.  🙂
Yesterday, I went into the clinic around 4 PM, and the Husband ended up helping a patient until 8 PM.  Combined with the fact that we had both already been working since 8 AM, it was a long, long day.  I've been having those a lot lately, huh?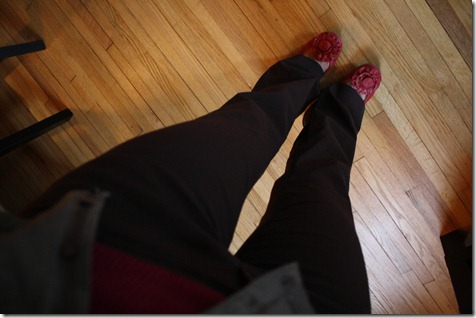 Look, Ma.  Real business clothes!
Then, we came home and had a family business meeting until 11:30 PM.  This is why working with your family is challenging.  Because work becomes life and life becomes work.  The line gets really blurry.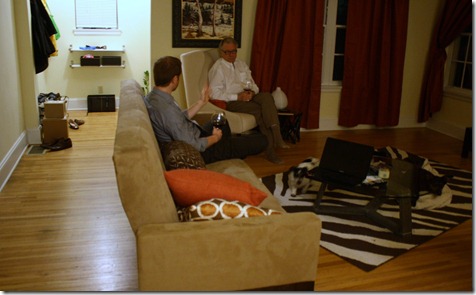 Any tips on how to avoid this?  I know we need to work hard to succeed, and I'm perfectly willing to do that, but we need greater balance.  Not sure how that's possible without creating extra hours in the day, but you all are always so smart.  :)  I'm sure you can think of something.
Eats yesterday afternoon included:
A glass of wine while working (hey, there's an advantage to self-employment):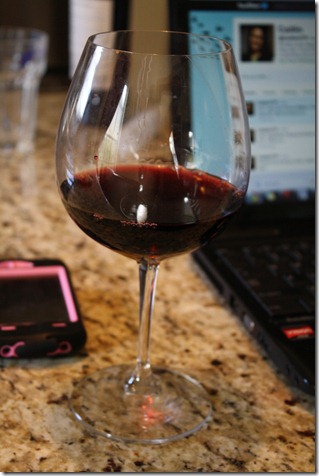 And a peanut butter sandwich: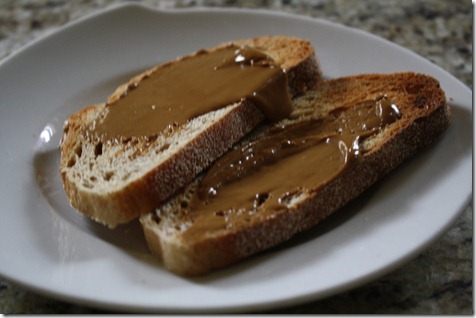 Unfortunately, by the time we got settled/stopped debating marketing techniques, all I was in the mood to cook was yet another PB sandwich and leftover roasted vegetables.  Eh, it worked!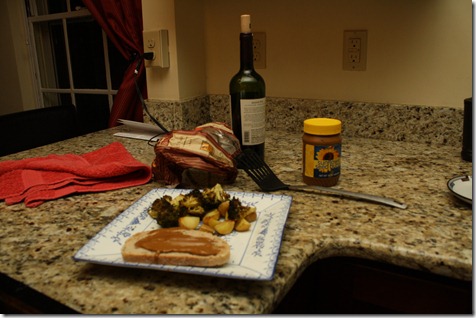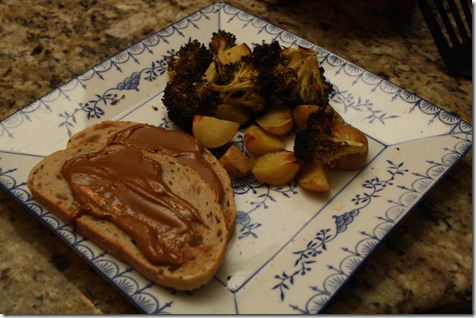 Now, it's the next day and I'm pretty pooped, but we have another day of work ahead.  I'm going to enact a healthy coping mechanism by hopping on the indoor bike trainer for a little bit to boost my mood and get my sweat on.  Hopefully it will wake me up!
January Joiners
I loved all the support for January Joiners yesterday!  If you're a JJ, remember that YOU CAN DO IT.  Just keep things balanced, don't ask for perfection, and enjoy the small achievements.  Don't forget that you are always welcome at HTP!
And… I'm off!