The big event of the afternoon was that Maggie had to go to the vet.  She hates the vet.  Tail-tucked-in, quaking-in-her-paws hates the entire experience.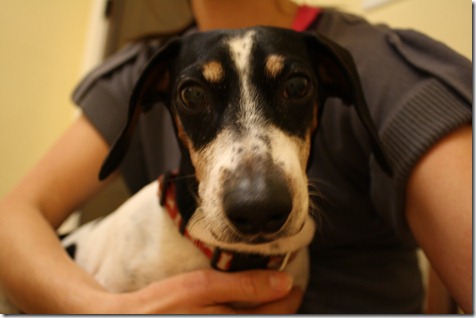 She had a strange bump on her belly that I had tested to make sure it wasn't cancerous (it's not). 
The vet also informed me that Maggie needs to stop eating James' leftovers. 🙁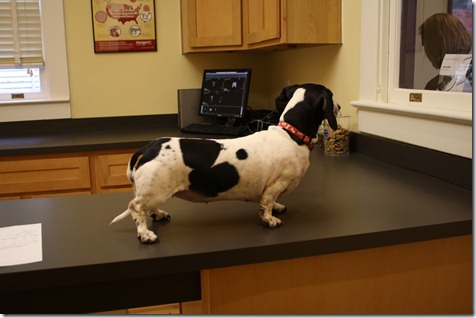 So… anyone want to talk me into doing yoga again regularly?  I have completely fallen off the yoga wagon, and I KNOW it's not good for me to slack on yoga as I train for my half marathon.  I swear, getting out the door is 99% of the battle.  Help!
Writing snackage included apple with chocolate peanut butter (from Earth Fare):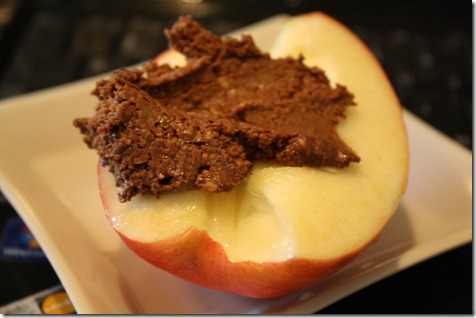 And sugar cookie that I scored at grocery store.  Harry the Dragon always has fresh cookies sitting out. 😉
I wrote/worked at the clinic/ran errands until so late!  Snacked on toast and hummus to power through: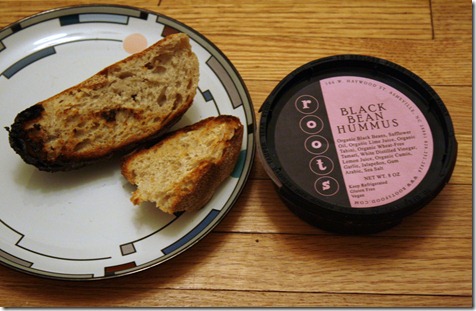 And the Husband was responsible for dinner…
At Earth Fare, we discovered this vegan ravioli that was stuffed with mushrooms.  It was in the "scoop and freeze" section of pasta – which I LOVE!  And I would've never guessed it was vegan.  He served it with tomato sauce, kale, and vegan Italian sausage.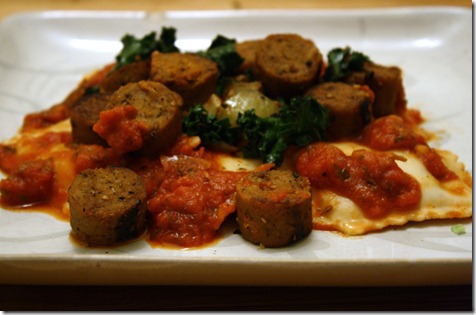 I have a fun post for tomorrow entitled, "So You Wanna Run a 5K…"  Stay tuned!