Tonight was a very exciting Date Night.  The Husband and I kicked off our Coaches Training for the next season of Girls on the Run!
GOTR is an AWESOME organization that helps little girls build their self-esteem through reflective activities and fun with running.  At the end of the semester, the girls (who are 8 – 10 years old) run a 5K race with the community and girls from other GOTR chapters!
I started coaching for GOTR last fall.   Jen was the head coach and I was the assistant coach to an awesome herd of sixteen elementary school girls.  On my first day, I was so nervous! 
I learned many important lessons, such as:  If you're going to bring cupcakes for 16 girls, make sure all of the cupcakes look exactly alike or they will fight over the "special one."  Or: The game Octopus can keep kids entertained for hours.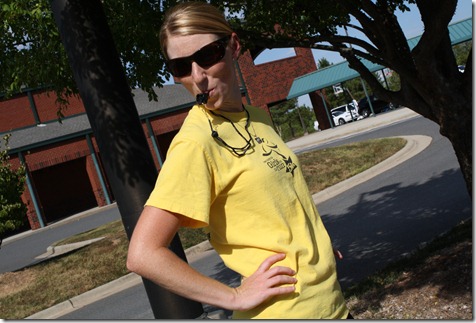 In all seriousness, the GOTR experience and running the 5K reindeer romp with the girls was honestly one of the best experiences of my life!  We had a blast.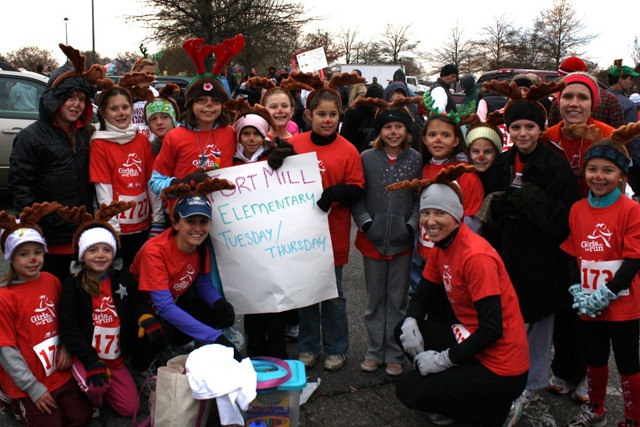 I quickly realized that GOTR's ideals and goals aligned perfectly with my Operation Beautiful vision for the future.  I entered an online contest and won $10,000 from Amway.  I took the money and started an Operation Beautiful Scholarship fund for GOTR!   The money will help lower income girls afford the after-school program, and I get to present the big check to GOTR next week at their annual Summit.  AND it was all thanks to YOUR votes.  So thank you!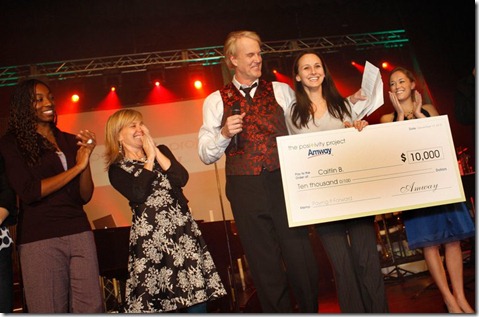 And yes – that's John Tesh (squueeeeel).
Although Jen and I had a blast being coaches together, she can't coach this season.  :(  So I'm going to move to a school that's closer to my house and… the Husband will be MY assistant coach (heh!). 
So… this afternoon we worked at the clinic and I snacked on a Kashi bar that tasted like cardboard.  Then, we had GOTR CPR training.  Later this week, we have an 8-hour coach's training session.  We're both really excited for the season to start in mid-February!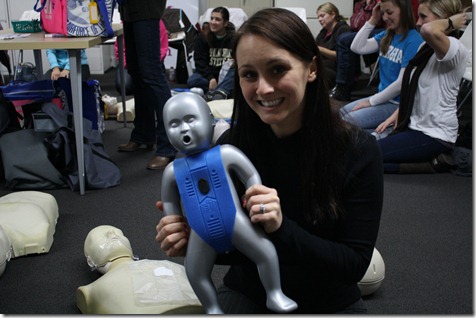 The Husband was the only male coach in training.  :)  He was a very diligent student – as was I!  Heaven forbid we have to provide CPR on a little girl.  I wanted to learn everything I could!  I felt like I was learning something so serious and important.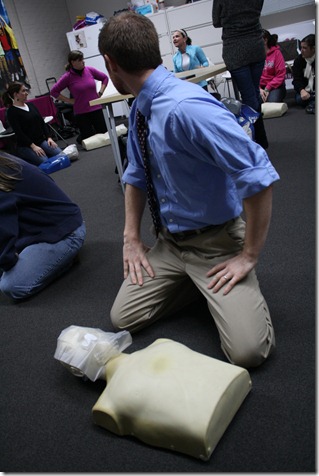 The lesson was taught by a local firm called Innovative Solutions, and they did an excellent job!
Following two hours of CPR lessons, we were dying for food and stopped by a Thai place.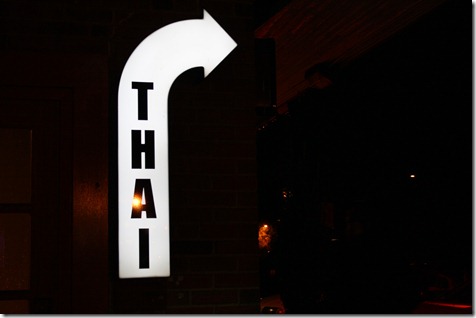 I got panaag curry tofu, brown rice, and a spring roll.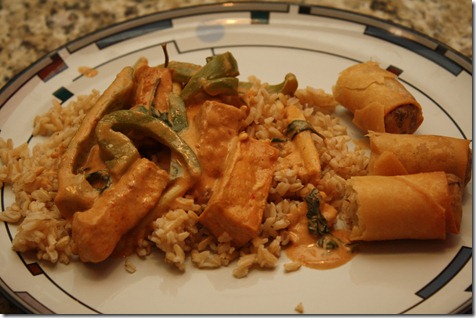 Not having to do dishes after a long night… priceless.  And the perfect end to an unconventional Date Night! 
Psst – Want to get involved with Girls on the Run?  Locate your Council here.  You can be a coach or you can be a fundraising Solemate!  I really love this organization.