Grr!  Another night without Internet – what's with my wonky connection?
Fortunately, my signal hung on all day, and I got a lot of work done.  Munched on some Ants on a Log with a twist.  Sunflower buttah and chocolate chips.  Mmm!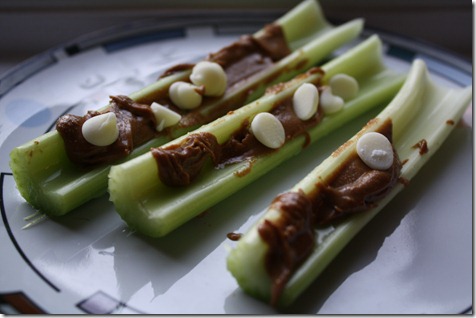 And I ordered in pizza for the gang (Husband + father-in-law)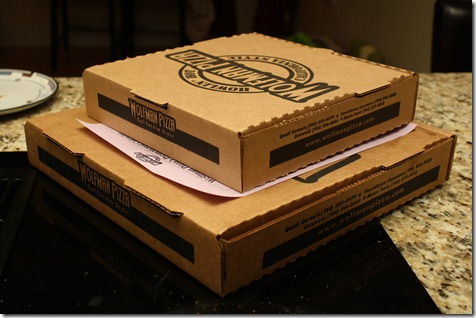 Unfortunately, they completely screwed up our order – a cheese pizza instead of a vegan one for the Husband, and a meat one instead of a vegetarian one for me and my FIL.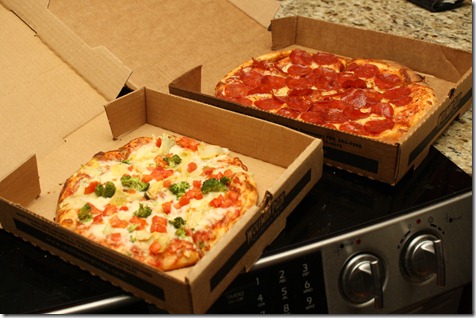 We called them back and they straightened everything out immediately!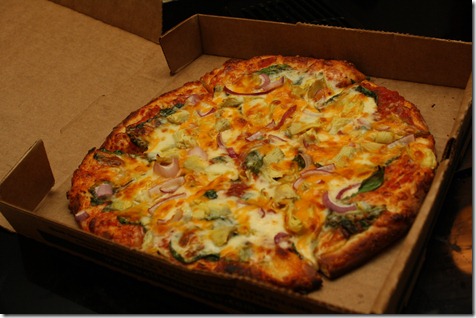 I haven't ordered in pizza in so long – just because it's usually so $$.  But this was GOOD and worth the money.  Italian cheese + cheddar, onions, spinach, and artichoke hearts.  I had three slices.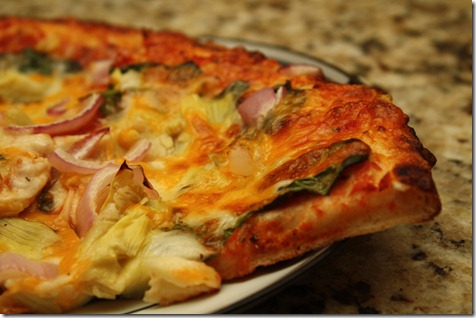 Hmm, what else?  Oh, Nicole and Isaac came over and we ended up watching this really strange movie called Catfish.  Have you heard of it?  Watch the trailer, I promise you'll be intrigued.
Has anyone else seen it? It's a (fake?) documentary about a man who falls in love with a girl via Facebook.  The plot itself wasn't that interesting; trying to figure out if the movie was legit was the most compelling!
Group snack was more sunflower and celery. Crowd pleaser for everyone, from 5 year olds to 30 year olds.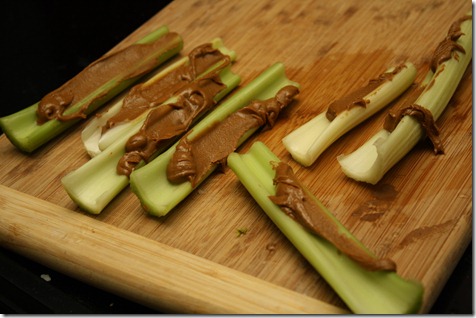 So, now it's morning and I'm getting some work done.  However, I have a special outing planned for today – it is Sunday, after all.  Nicole and I are going to go trail running!  I used to trail run all the time, at least twice a month.  But I haven't trail run since we moved to Charlotte six months ago!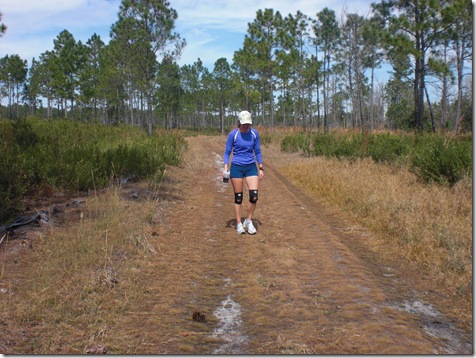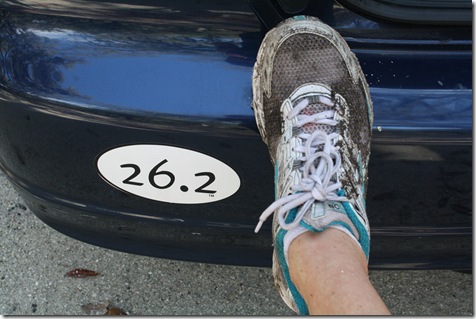 Here are my tips for trail running – it's really one of my favorite things to do!
Are you an off-road runner?