Greetings from The Holistic Wellness Center! 🙂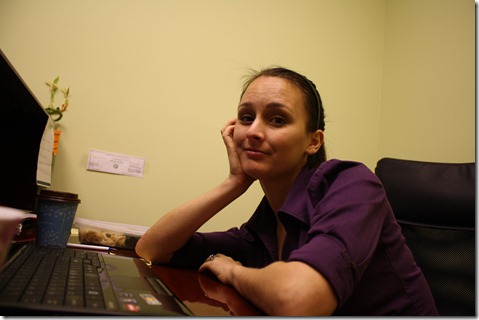 Spending another Saturday at the clinic.  I haven't been writing much about the Husband's acupuncture business, but I have to say that things are going really well! We decided recently to offer the first visit for free, and it's been amazing.  The free appointment has really motivated a lot of patients who want to try alternative medicine to come in.
I've been working at the clinic about four days a week.  It's hard to have the Husband boss me around!
I never, ever thought I'd be 26, own my own business, and be married to a man who also owned his own business.  It's a little strange (um, when did I become an adult!).  Owning your own business is hard – I kind of miss the days when we both got bi-monthly paychecks from other people and our insurance was paid for.  The grass isn't necessarily greener on this side.  Building a medical practice from the ground up has taken a lot of work on the Husband's behalf… But it's a lot of fun.  I walked into the clinic this morning and just thought, "I am SO proud of him!"  To have something tangible (the clinic) after so many years of schooling and so much money invested in his education and start-up costs… 
There are so many things to think about when opening a practice:  insurance, advertising, supplies and equipment, MONEY.  We actually haven't taken out a business loan yet, which I consider a small miracle.  It hasn't always been easy… but now that he's regularly seeing patients – it's awesome!  I really like to work at the clinic and talk to the patients that are seeing great results, too.  It makes me happy.  🙂
One thing that does not make me happy:  being trapped at the coffeemaker-less clinic.  I trudged my way to Caribou Coffee in between patients for some caffeine.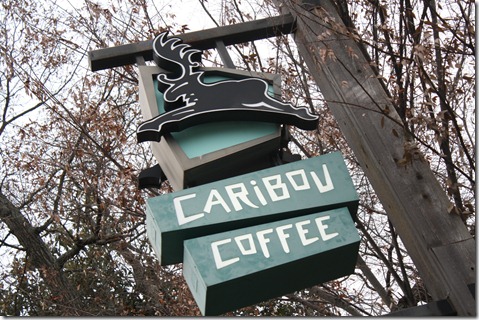 Sweet relief!  We need a coffeemaker and a refrigerator.  Maybe next fiscal year…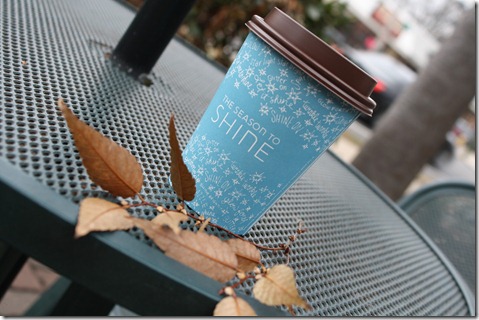 And here's another fun packed lunch.  I'm getting better at packing lunches by planning and making extras when I cook other meals.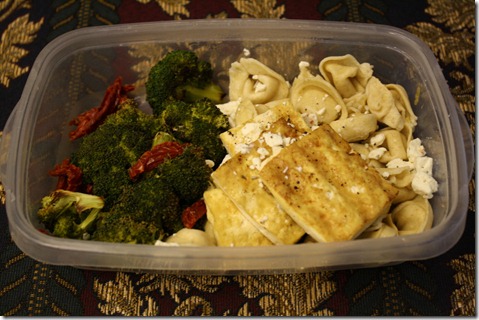 In the mix:
Roasted broccoli
Sundried tomatoes
Whole wheat cheese tortellini
Feta
Grilled tofu
All cold.  It was delish.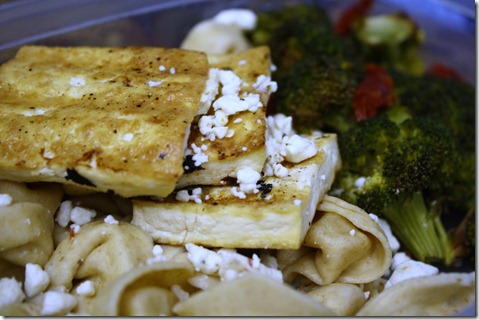 The whole picture – food was on the chair. 🙂
Back to work I go!
PS – I have been fantasizing about a vacation in St. Thomas a lot.  I blame House Hunters International.  Seriously.  I am going to find $4,000-odd that I don't need for more practical things, like the business, taxes, home buying, or baby making, and go on a tropical vacation.
(Source)
"It takes years of hard work to become an overnight success."  What are you working towards?