This sweater is probably the most fabulous thing I own.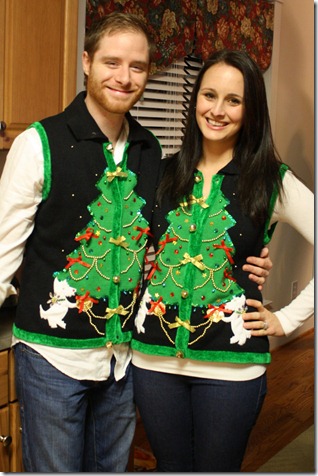 As someone on Twitter commented, truly ugly Christmas sweaters offend multiple senses.  Our were clearly visually offensive.  They also jangled with bells and had 3-D Scotty dog appliqués that were soft to the touch.  
Jen hosted an Ugly Christmas Sweater Party, and it was really a blast.  The food was great, the sweaters were hysterical, and the conversation was out of hand.  I wish we had a tape recorder on us sometimes.
Nicole and Isaac also got into the tacky spirit! Nicole "embellished" their sweaters with jingle bells and lots of flair.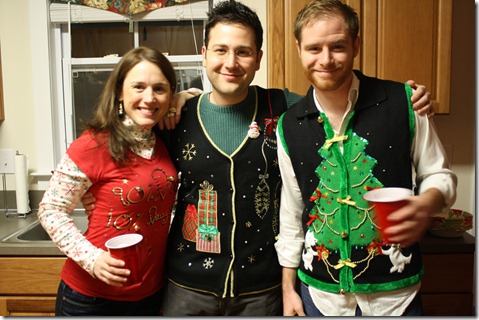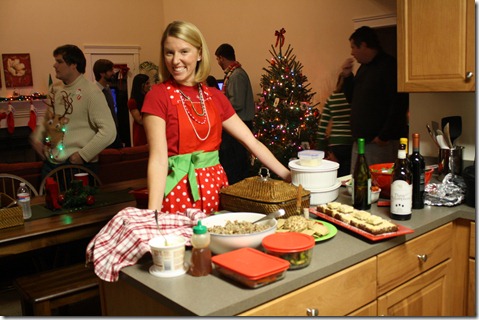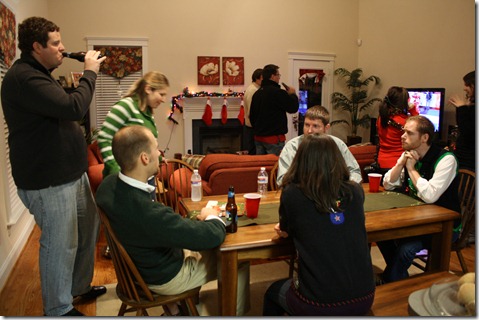 Baby Liam came and sat under the tree!  Yes, he was dressed like a reindeer.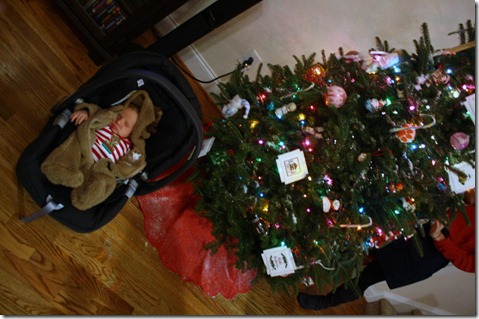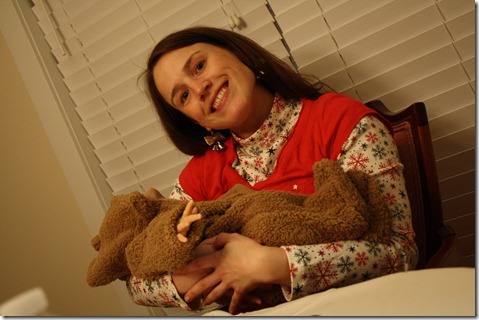 The food spread, as mentioned, was amazing.  It's nice to have other healthy, vegetarian-friendly friends.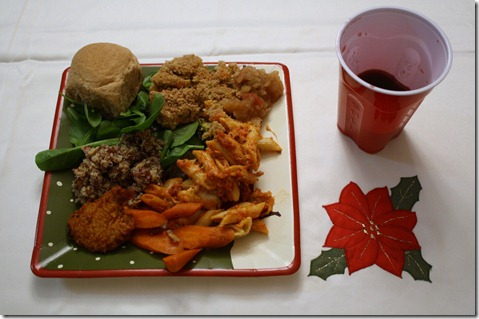 On the plate:
A faux chicken nugget
Ziti
Several quinoa bowls
Salad
A roll
Homemade applesauce
And two glasses of wine 🙂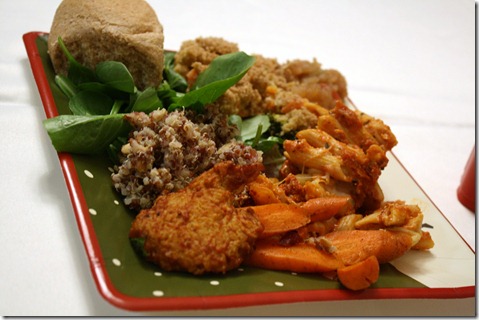 The dessert were to DIE for!
I had two of these Egg Nog Cheesecake Bites from Jen: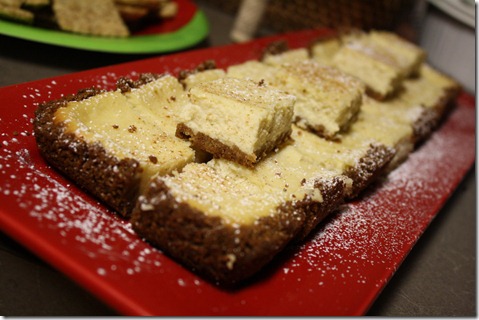 A Dough Ball Tower piece from Diana: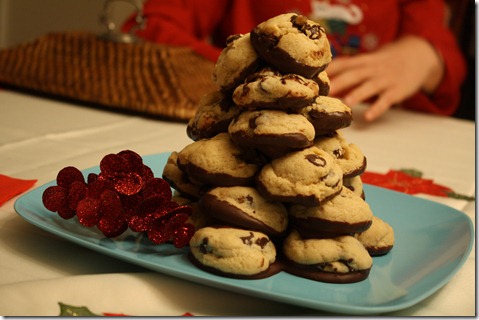 And one of my own sugar cookies: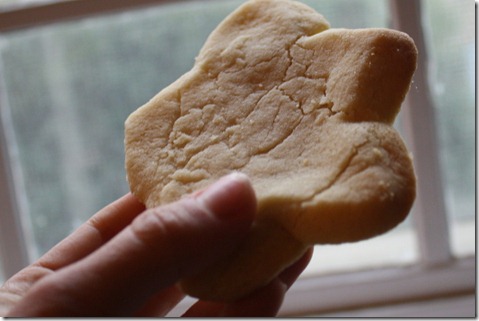 A really fun party with lots of wine and sugar.  I woke up this morning with a tummy ache (no surprise!).  We laid around in bed for about two hours, which felt wonderful. 
I realized that Maggie's eyebrows are going grey: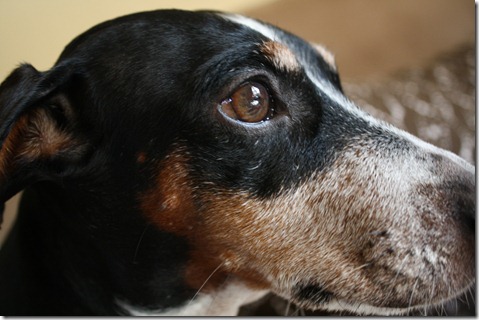 She's getting so old. 🙁 She's going to be 7 next August.
And then I made breakfast: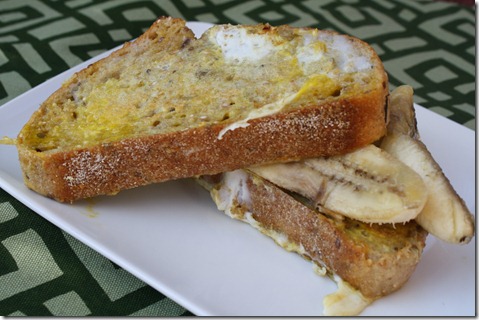 A grilled banana sandwich sans syrup or brown sugar.  I've had enough sugar!  And the bananas are sweet enough.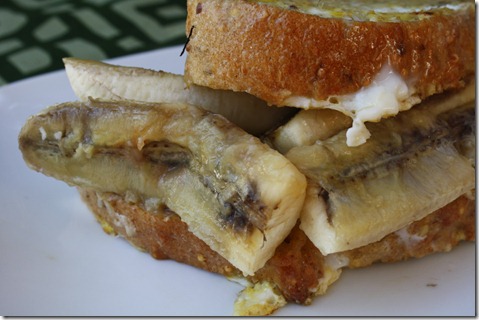 Off to be productive.  It's 11:30 and I'm just having coffee now!