Last night was one of those nights.  Now I really feel in the holiday spirit!  I have to work today but it sure feels like vacation has begun.
Nicole, Isaac, the Husband, and I went to a bar bar called The Wine Loft.  We had a gift card!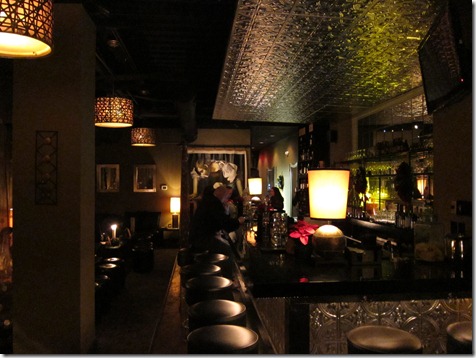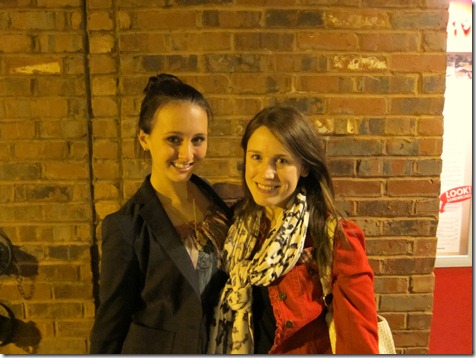 Before we left, I got a ton of writing done and ran 3.0 miles!   I wasn't really feeling up to running, but after receiving some motivation via Twitter, I laced up my sneakers and ran off.
I also snacked on these while working… My neighbor baked them so I'm not sure what they are.  Something like peanut-butter soaked Chex mix that's rolled in powdered sugar?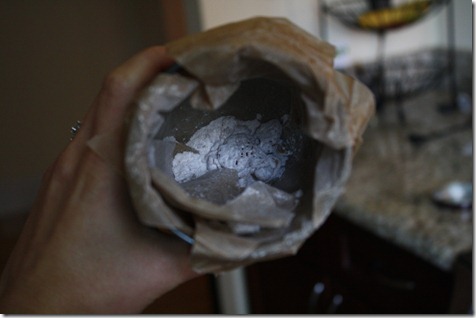 We were totally out of groceries so I ate two cornbread muffins with jam before leaving on our double date.  I was hoping the wine bar would have real food!
Alas, no such luck.  However, they did have banging appetizers: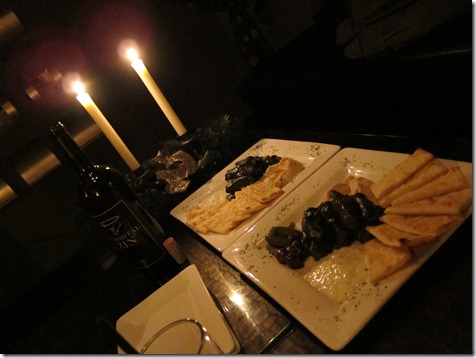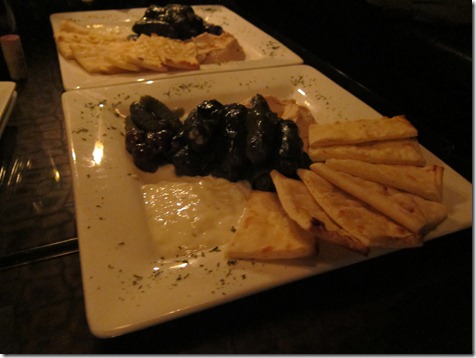 I had a couple of stuffed grape leaves, which were so flavorful, and some hummus with pita bread.
Let the wine flow!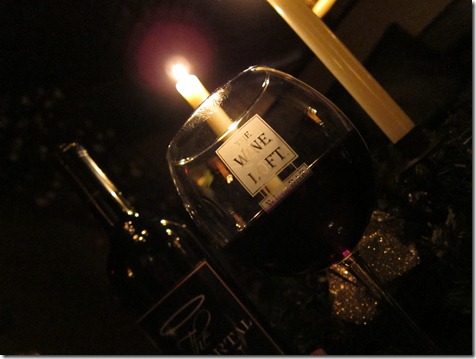 I had a glass of Zin.
And a glass of champagne from Mumm… We actually went to this winery on our honeymoon!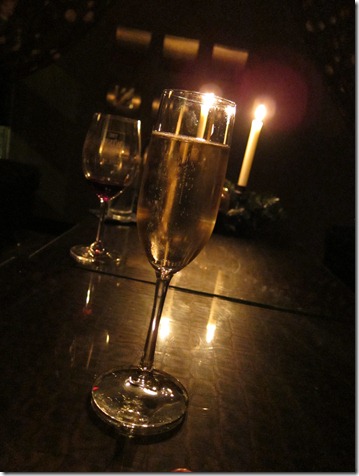 Nicole brought a bunch of chocolately treats from Natalie from Follow My Fitsteps.  She received it through a blogger gift exchange.  The Oreo balls were my favorite!  I love people who bring tupperwares of chocolates to the bar.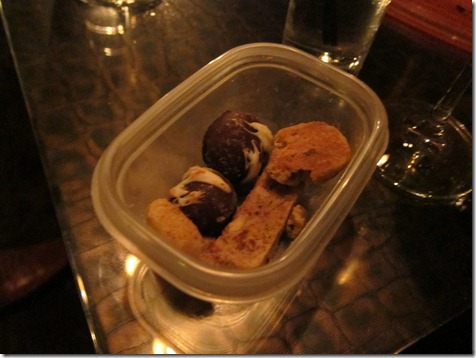 Then, we sat in the wine bar and played with silly bands.  We are so mature.  We got the treat pack and they glowed in the dark!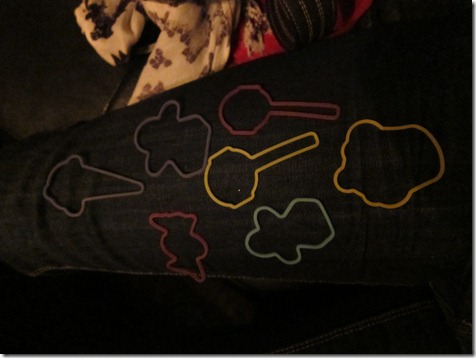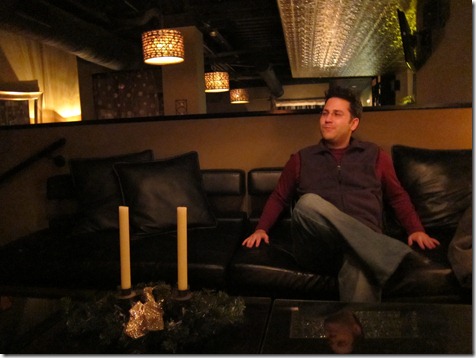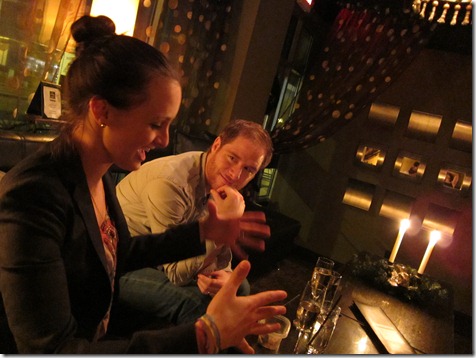 Wish I remembered what exciting story I was telling!
We came home, and I insisted on making pancakes with almonds and white chocolate chips.  It was the best 1 AM dinner ever.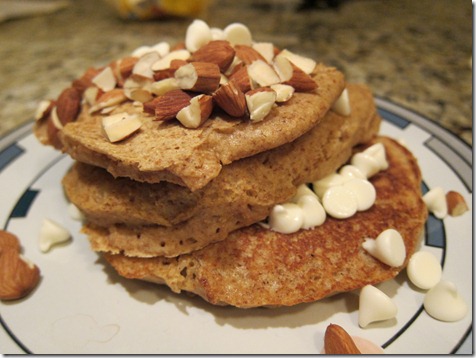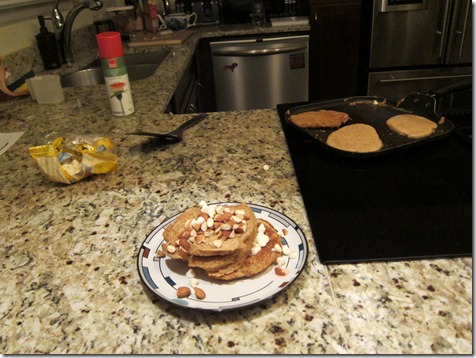 I crashed in bed and slept until 10 AM.  It felt amazing!  I have tons of work to get done today so I can go on Christmas vacation and feel relaxed, but that's alright with me – I'm in the mood to work!
A very healthy and stabilizing breakfast: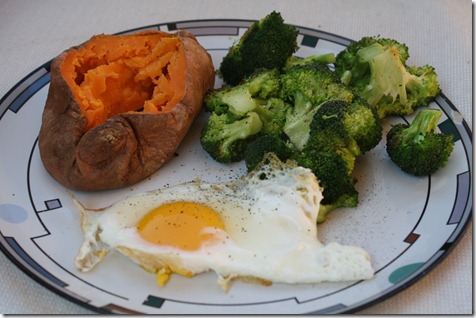 Sweet potato, broccoli, and an egg.  I put the runny egg in the potato and it was so good.
What are you doing for the holiday?  Going to visit friends or family? Relaxing at home?  We're going to Florida tomorrow while a friend house sits for us (she has family in Charlotte so she saves on hotel costs!).  I am really excited to see the beach!