It seems like everyone is coveting the top knot, as illustrated by my favorite fashion blogger.  The problem with the top knot is it doesn't look very good if you don't have thick hair (which I don't – it's long but not thick).  However, I have a handy little trick that makes your buns look awesome… and all you need is a sock.  Yes, a sock.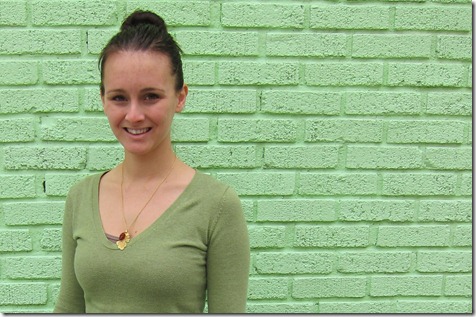 (I think it's really funny that I'm about to give a hair tutorial on Healthy Tipping Point.  This is the ONLY hair trick that I can do!)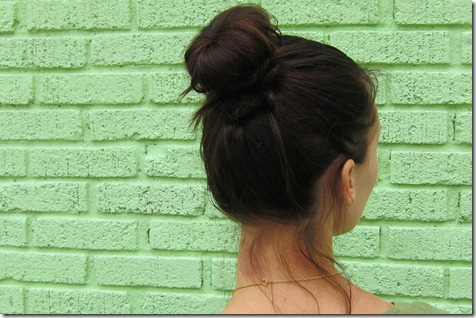 Take a light or dark colored sock (depending on your hair color).  A sock with a lot of thickness is best (no ankle socks).  Cut the toes out.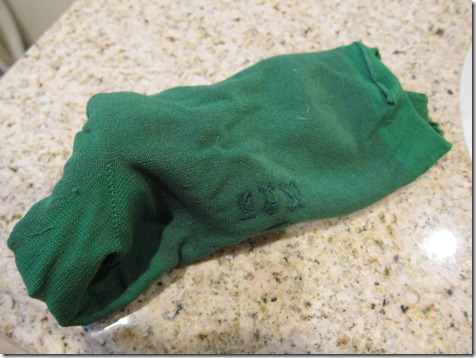 Roll up the sock so it creates a thick scrunchie.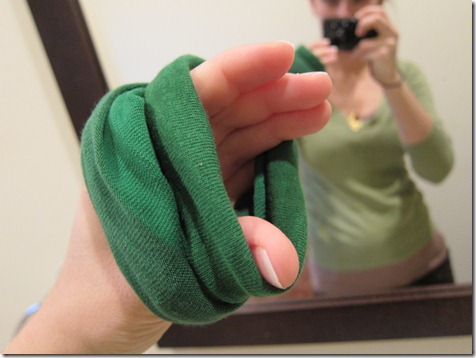 Put your hair up in a ponytail, high up on your head.  Doesn't matter what color the hair fubby elastic is because it's going to get covered up.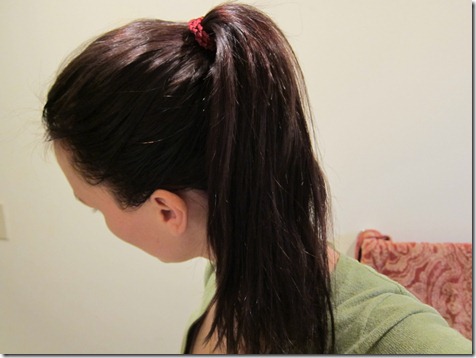 Add the sock.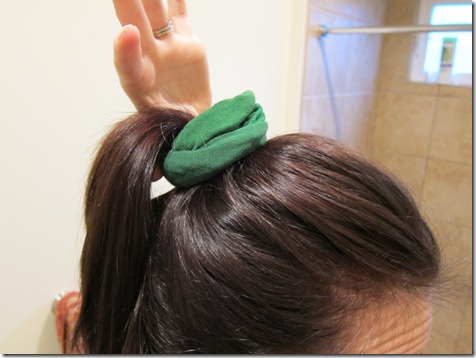 Tilt your hair forward so you can brush ponytail over the sock.  Using an elastic, secure your hair around the sock.  This was my first attempt and I clearly didn't cover the sock well enough, so I re-did it.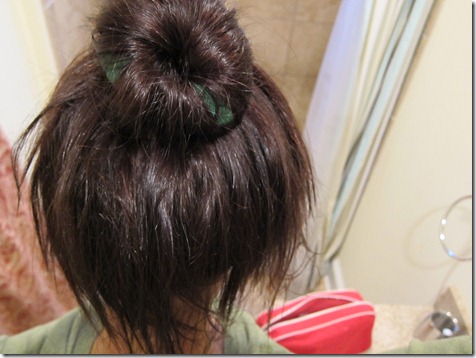 If you have long hair like mine, you'll have all these loose ends around the bun.  I swirl them around the ponytail and secure with bobby pins or another dark elastic.  If your hair is closer to shoulder-length, you can leave the ends spiky or tuck them under, too.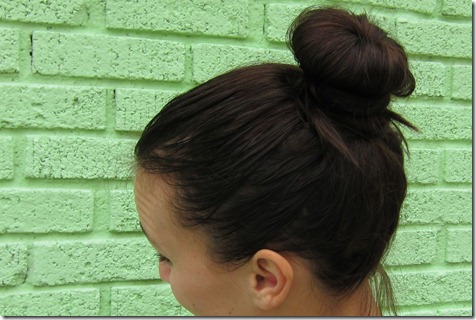 Spray with hairspray and enjoy!
This is my total go-to hairstyle for nice dinners, parties, or whenever my hair is dirty and I don't want to wash it.  And it looks super cute whether it's messy (like today) or super polished.  Sometimes I add flowers or a pretty barrette, too!  My mom actually taught me this trick when I was 8 or 9 and I've been doing it for years.  I have lots of socks without toes. 🙂
Alright – onto eats.  I made us French toast and grilled pear for breakfast.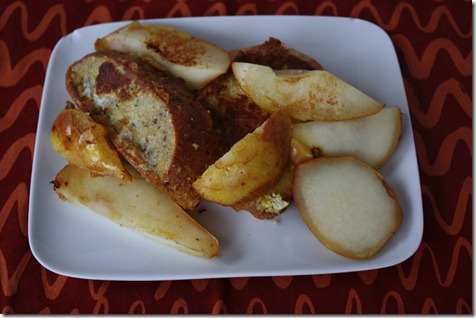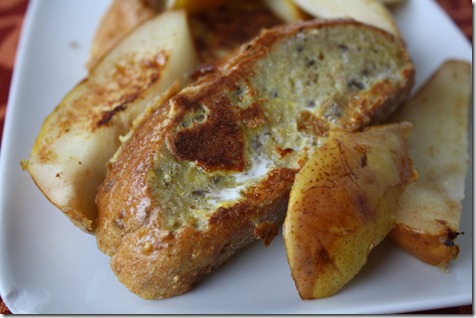 And I spent the morning working at the clinic, so I hopped over to our favorite burger joint to grab a lunch.
I got the salad (looks small but calorie-dense and satisfying) with a black bean burger on top: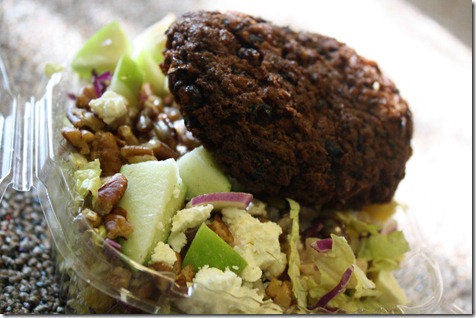 In the salad:  Napa cabbage, apples, feta, pecans, carrots, corn, onions… Mmm.  With balsamic vin on top!  And that black bean burger was extra fried today.  🙂
Do you have any great hair tricks to share?  Anyone ever used a sock to fake big hair?