Ready… set… register!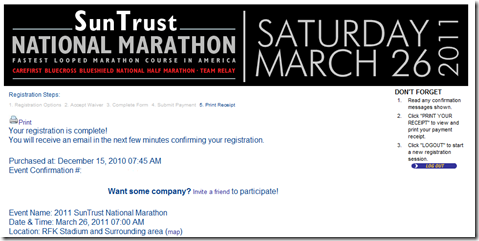 After wavering back and forth, I finally registered for the National Half Marathon in Washington, DC on March 26!  This will likely be my biggest (in terms of money spent, miles driven, and training effort expended) race on the Spring, and I am super excited!  Other blog friends are doing the race, too (like Megan, Jen, and Emily!), and we're going to make a weekend of it.
My goal for the race is to run a sub-1:55 Half Marathon.  My PR was set exactly a year ago during the Orlando OUC Half Marathon, which I ran in 1:58:45.  I would really like to bust out a 1:50, but that's a 8:24/mile pace and would require a ton of great training and perfect race conditions.  A girl can dream!
Super pumped up from registering, I ate some toast for a pre-run snack: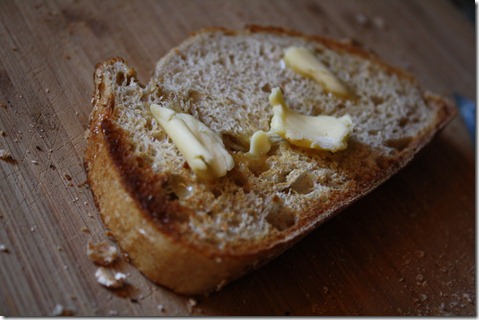 And took off on a 5K training run, which I finished in 29:45.  I would've run longer but my iPod died and this runner does NOT like running without music.  🙂
Came home and made an awesome lunch. I am so glad to be cooking from my own kitchen again!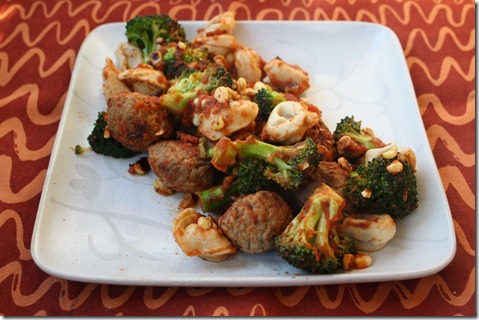 In the mix: stir-fried corn and broccoli, vegetarian faux meatballs, cheese tortellini, and pasta sauce.
The mix was awesome.  I think corn adds a lot to a pasta dish because it adds so much texture and bulk.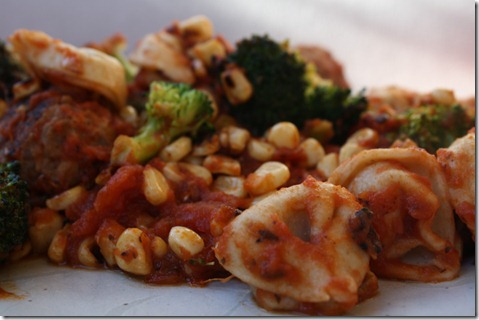 And here's an awesome mid-afternoon snackie:  Pumpkin Dip!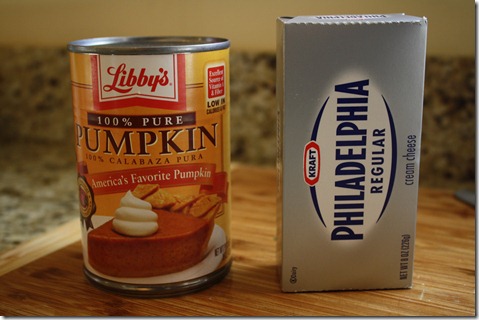 Pumpkin Dip is #1 on my list of Top 5 Pumpkin Recipes, and it's for good reason.  Man – is this stuff good!  Especially with a pink lady apple. 🙂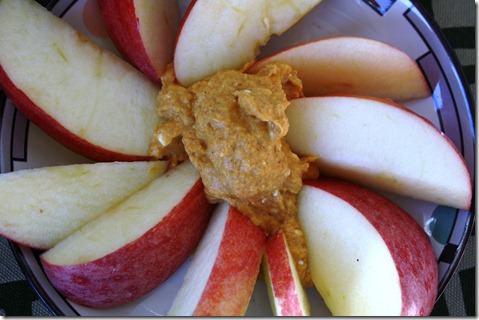 What big races are you gunning for?