This post talks about my period and my sex life.  Therefore, if these issues make you squeamish or you're my Dad, you've been forewarned.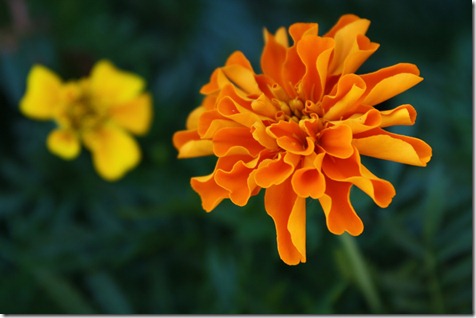 If you're new to the series or need a refresher:
Part I (February) – I began to have concerns that I've been on the Pill for "too long" and feared I won't get my period if I go off of it after hearing horror stories from my girlfriends and other bloggers.
Part II (July) – I begin to educate myself about the Fertility Awareness Method and went off the Pill.
Part III (September) -  I used several different techniques to follow FAM and talked about BC withdrawal.
(The comments on all of the above posts are really, really interesting so I suggest you check them out if you want to learn more!)
So – I thought I owed you all an update on the Big Birth Control Question because a lot has changed since September!  You might be surprised that…
I decided to go back on the Pill.
It was not an easy decision, and it was – of course – a personal choice between the Husband and I.  But I want to share my thoughts and experiences with you all because I know that other women struggle with issues relating to artificial hormones and their periods. 
My reasons for going back on the Pill included:
Due to marathon training, my periods never evened out to a point that I felt comfortable using the FAM method all month long. 
My skin was going haywire.
Due to not being able to use FAM, we were using condoms, which personally did not work for us as a couple at all.  (Obviously, we are in a monogamous relationship so we don't need to worry about STD protection.)
Let's start at the beginning…
My issues with FAM began in September and October, when my marathon training peaked.  My natural cycles, which had ranged from 28 – 30 days, suddenly stretched to 45 – 62 days.  Obviously, I freaked out and thought I was pregnant.  Three pregnancy tests later (I had to be sure!), I decided that I wasn't pregnant and the culprit was, in fact, training for the marathon.
The Husband (a Doctor of Oriental Medicine) and I did a ton of research, including consulting my gynecologist, and the verdict was that running long distances can disrupt your period, even if you are eating enough calories.  One very common cause of losing your periods is exercising intensely and/or not eating enough calories.  Some women can run 100 miles a week and still get their period; others lose it more quickly.  Eating enough was NOT part of my problem; it was just the distance.  In fact, I gained 5 pounds in an attempt to get my period to settle down/natural result of marathon training (I'm 5 ft 3 and 125 pounds; since I know people will ask), but there was no immediate impact on my period.  In fact, the next cycle, when I was running 35 – 40 miles a week, my period took 62 days to come back.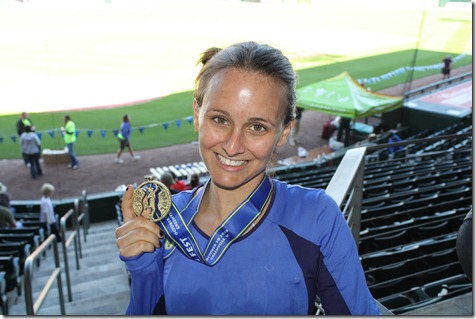 Not getting my period regularly was highly concerning to me, and I wanted it back IMMEDIATELY.  I tried out natural methods (acupuncture, herbs), but the seed was already planted in my brain to go back on BC.
Compounding my marathon-induced spazzy periods was the fact that my body was not adjusting to being off birth control.  Just as I went through withdrawal from going off BC, my body suddenly seemed to freak out now that I was having to naturally regulate my own hormones.  My skin exploded.  I had pimples like I hadn't had since I was a teenager.  This might seem like a really vain reason to go back on the Pill (and I'll admit it's TOTALLY sticking a band aid over a health problem), but it really got me thinking about going back on the Pill.
And last, but not least, my irregular period meant I couldn't really rely on the FAM method (which involves tracking basal body temperature).  My stats would indicate that I was ovulating, but I wasn't.  My stats would indicate that I was going to get my period that day, but I wouldn't.  Since we REALLY do not want to get pregnant now, that only left a week or so each month we felt comfortable using FAM.  The rest of the time, we had to rely on condoms, which neither of us liked at all.  I'm also allergic to latex so this was a big headache (non-latex condoms are really expensive).  Not being able to use FAM and relying on condoms was seriously crushing our sex life.
So, I looked at all of my opinions and decided it was best to go back on BC for the next 10 months or so (and then, hopefully, we'll start trying for a baby).
I went back to my gyno and explained all my concerns, and I have to say that I was BLOWN AWAY by his attitude about birth control.  He wasn't the slightest bit concerned that my natural hormones seemed so out of wack (as indicated by skin issues).  He did a blood test but everything came back within 'normal ranges,' so my symptoms were moot.  When he wrote the script for my BC, I asked when I should start the pack, and he said when I got my period.  I replied that last cycle, it took 62 days to get my period, and he replied that if I didn't get it after the 30-day mark, I could come in and get a script for a huge dose of hormones to jump-start my period (!!!).  I stared at him like he was nuts and told him I'd rather just wait until I naturally got my period.  
I continue to have a lot of qualms about birth control and artificial hormones, but sometimes, the less desirable option is actually the best one at that moment.  I wish there was a clear and obvious solution to our birth control woes because, as women, this issue is so important to us and vital to our independence.  But there is no best solution.  Each one has drawbacks to me.
Hopefully, we'll be able to use the FAM method in 10 months to help us achieve pregnancy!  I'm glad I educated myself about the method and explored my options.  This issue is one that I'm sure I'll have to revisit many times over the next… um… 20 years.  So I'll be sure to update you on what happens!
What have your experiences been with the Pill and other methods of contraception?  What issues and benefits does your chosen method have?