(I wrote this post last night but Internet was down. Boo!)
Thinking of post titles is so hard sometimes!  I couldn't think of a winning title so you're stuck with My Very Own Motivator, which actually beat out:
Green Room, Green Food
A Random Day
Lights, Camera, Sunflower Buttah
I Have a House Hunters Program
Today was a pretty random day!  I spent an hour at the WBTV Channel 3 News studio.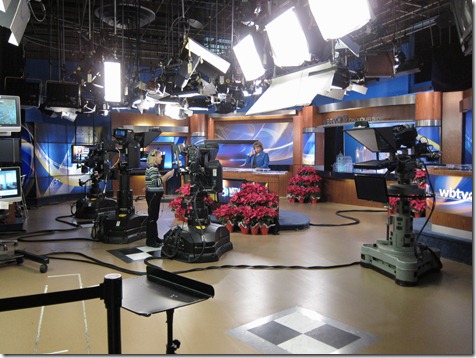 The Husband came along, which was nice because being on TV is a little scurry.  He brought the giant check because I was talking about the Operation Beautiful Scholarship program for Girls on the Run!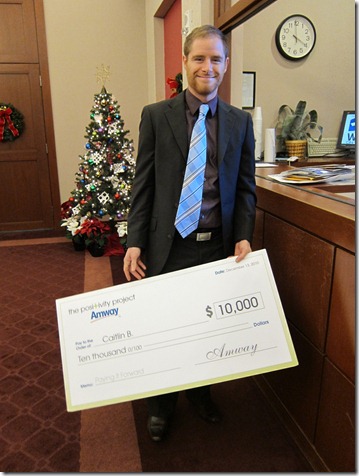 (Giant checks rule – here's the story behind it.)
Left a slightly (OK, totally) cheesy OB note in the Green Room.  You know what?  I like cheese.  Cheese works on me.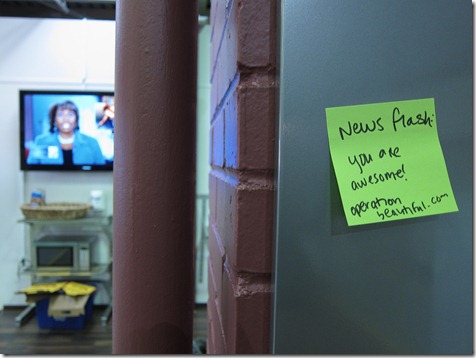 In other news, I concocted the most amazing snack of 2010.   Have you tried sunflower butter yet?  It is so deliciously creamy.  And then top it with chocolate chips.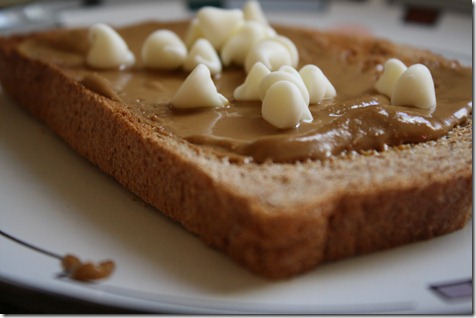 Dinner was simple because we're running low on groceries!  Makin' do from the pantry.  Brown rice soaked in peanut satay sauce, pinto beans, and roasted Brussel sprouts: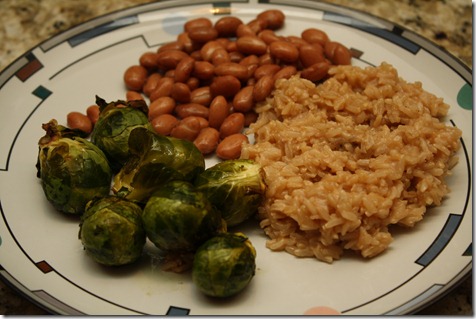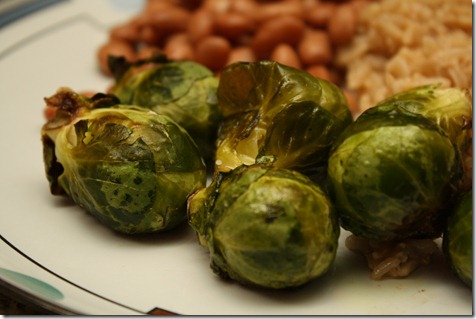 And then I had my afternoon snack again for dessert.  Because it was that good.  Sunflower buttah is my new nut butter love.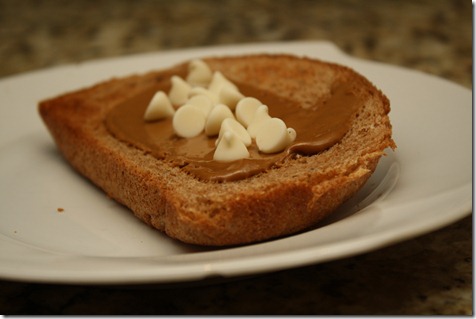 My Very Own Motivator
I am in LOVE with the Motivator, my new indoor trainer!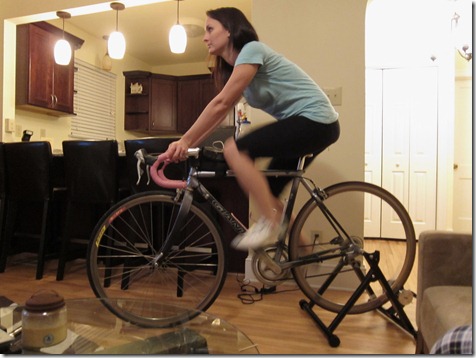 Santa (AKA the Husband) bought me a Bell Motivator, and I tried it out for the first time today.  Actually, the Hus tried it with his road bike first.  He road for 40 minutes (about 12 miles or so?) while watching football on television.
Then, I popped on my bike (putting the bike on and off of the Motivator was easy and I like how small it is – plus, no assembly required) and rode for about 10 minutes.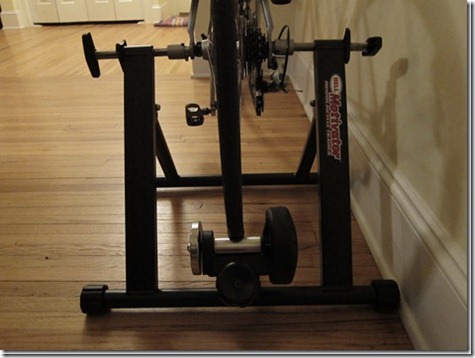 It's moderately noisy – it sounds like a vacuum is on.   But it's not too loud because there isn't a big fan.
In all – I love it and would highly recommend for cyclists who can't ride outside during the winter.  Can't wait to cycle indoors and watch reruns of House Hunters while it's snowing outside!