Home, sweet home!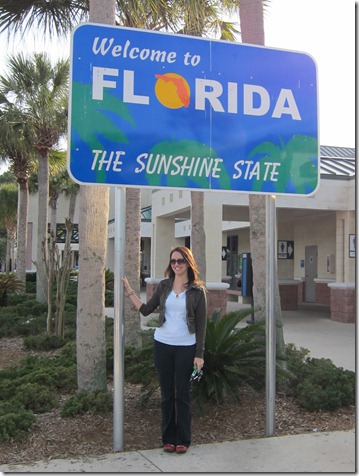 Funny how excited I get whenever I return to Florida.  I grew up in Miami, moved to Pittsburgh when I was 18, moved back to Orlando when I was 23, and left for Charlotte when I was 26.   Whenever I see the flat, swampy plains and tall, thin palm trees, I can't help but feel like I'm back home.
Reindeer drove half of the way; I did the last bit.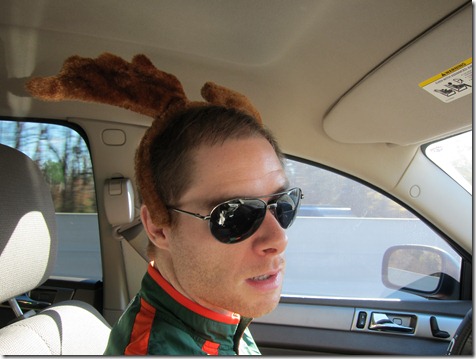 This post is mostly about car food.  I am a firm believer in packing food for long car trips since food on the highway is typically unhealthy and meat-based.  Not the best mix for two vegetarians!
We ate lots of fruit: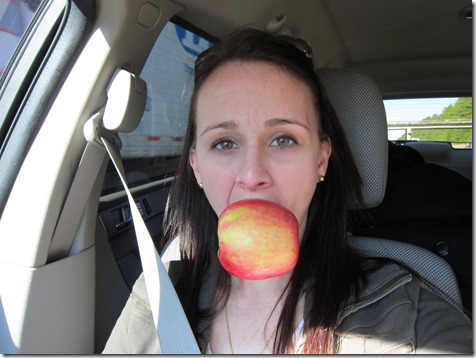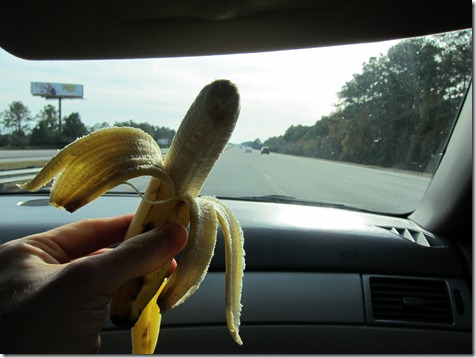 As well as peanut butter sandwiches: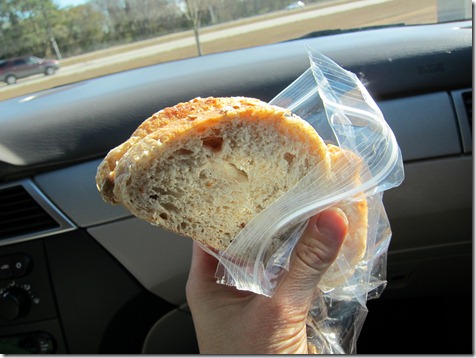 And pistachios from the gas station: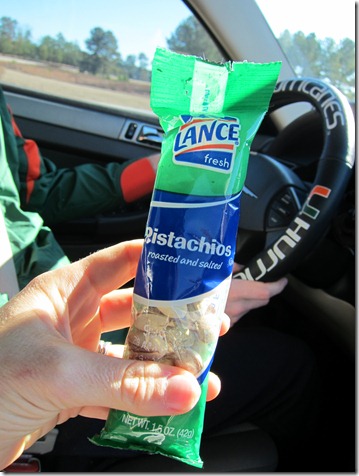 The drive wasn't bad at all!  But I was relieved to arrive in Palm Coast.  My sister- and brother-in-law are already here for the party.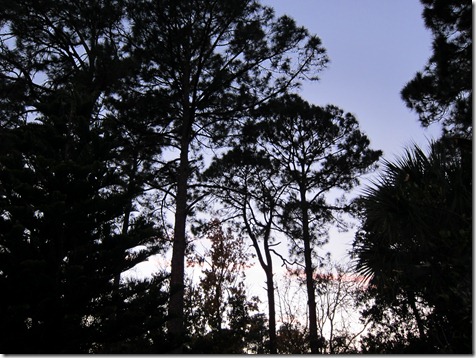 I was greeted by a huge glass of vino (this was photographed after I drank half)!  Love my family.
And my mother-in-law plopped this awesome dinner in front of my face!  Lasagna, boiled cabbage and carrots, and sweet potato.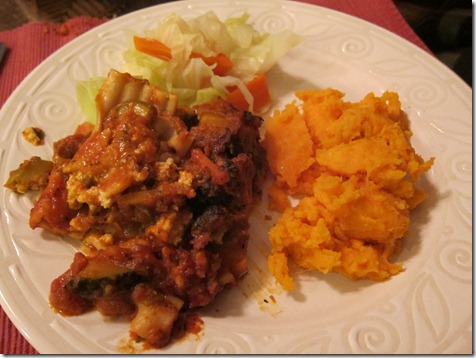 I foresee more wine in my future.
Fun side note:  All the photos in this post where taken by my new point and shoot camera, the Canon S90!  I asked for this camera for Christmas purely because Tina has it.  :)  I love having an SLR, but man – you can't beat the convenience of a point and shoot camera!
What gifts are you hoping to get for the holidays?  Here's my list of Caitlin HTP's Favorite Things 2010!  Some good stuff on there.
Oh – hanging out with young relatives on Christmas Eve?  Do a submission for the Operation Beautiful book!