Give a girl a pumpkin loaf, and she shall eat it for breakfast. Somehow, someway.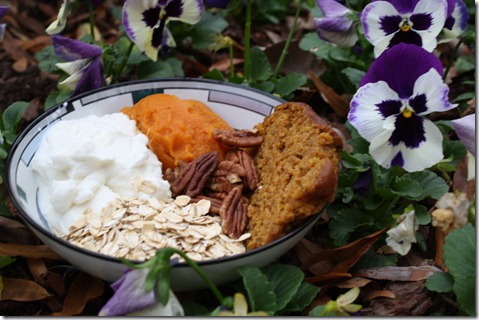 In the mix:
Greek yogurt (vanilla)
1/2 cup oatmeal
Pecans
Canned Pumpkin
Pumpkin loaf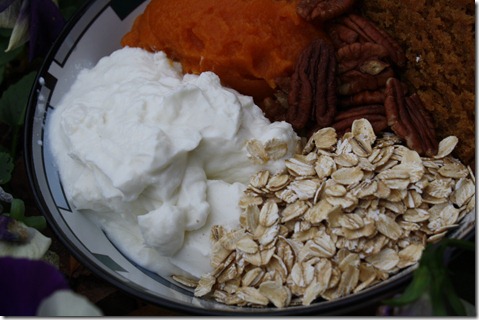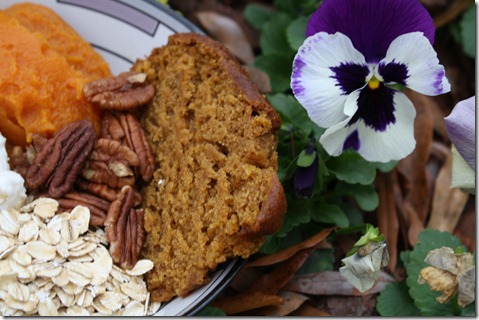 Oooooh yeah.
So – here's something fun!  I've created a list of my Favorite Things.  Don't you love the yearly Oprah episode where she gifts each audience one of each favorite thing?   I'm no Oprah, but here's a list of every fitness gadget that I've been coveting throughout 2010.  
Foam Roller ($11.50 for a 6 by 12 inch round):  We just bought this foam roller, and we are both addicted.  Love, love this simple and cheap foam roller.  It's super dense so it feels like my muscles are getting a deep tissue massage!
Soda Stream ($79.95 for the starter kit): I bought my mom a Soda Stream last year for Christmas after receiving one for a blog review.  This thing is AWESOME.  It creates TONS of carbonated water and your fingertips, saves money, and reduces waste. 
Capresso Electric Kettle ($59.99):  My mother-in-law just bought us this electric kettle, and it's rapidly become my favorite kitchen appliance.  It only takes 3 minutes to boil an entire pot of water, which makes coffee so much easier in the morning (also, we save energy by not using the stove).  Also, I love the see-through design.  It's really pretty!
(Source)
CamelBak ($59): I got my CamelBak a while ago and own a different version than this one, but they are pretty similar.  Definitely get the ladies fit (if you're a lady, of course) because it has a slimmer profile that doesn't bounce as much when you run.  I promise! :) 
Operation Beautiful ($11.56):  Shameless plug. :)  My book is great holiday present.  🙂 Filled with 125 awesome Operation Beautiful notes plus simple tips on how to lead a healthier and happier life, this book is a great gift to any woman on your life!  Nancy Redd, the New York Times bestselling author of Body Drama: Real Girls, Real Bodies, Real Issues, Real Answers, said: "Operation Beautiful is an amazing book and movement that greatly helps women take control and start slicing out self-hate, stitching up self-esteem, and finally start healing from all the body drama that's making us sick!"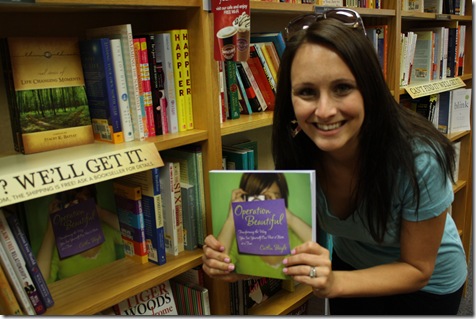 Indoor Bicycle Trainer ($79):  Sure, there are nicer indoor trainers out there, but this one is cheap and highly rated.  This indoor trainer allows you to ride your road bike INSIDE, and you can change the resistance levels.  Exercise while watching reality TV on a snowy winter night? I'm in! 
Race Medal Display from Allied Steel ($24 – $59):  I bought the Pride is Forever one (below) for myself earlier this year and love it.  This really would be a great gift for anyone who loves to race.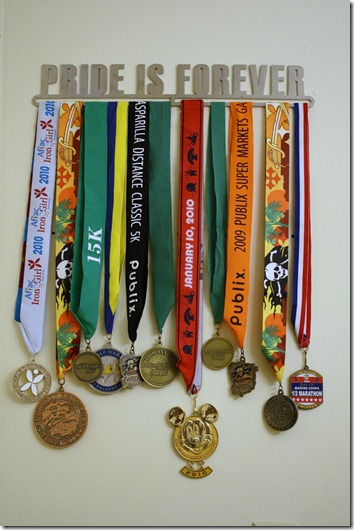 SpiBelt ($21.95): Although I don't normally run with a SpiBelt, I wear them during almost every race.  These pouches don't bounce and can hold an amazing amount of stuff.  My SpiBelt held my camera and three packets of Gu during my last marathon!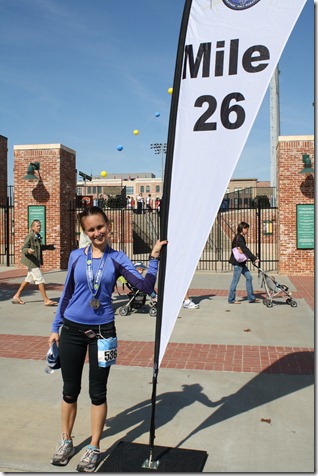 Recovery Sock ($34.90):  I've had these compression socks for over two years and they are still just as effective as they were the day I bought them.  After hard exercise, I wear them to reduce swelling and speed along recovery.  And they are seksi!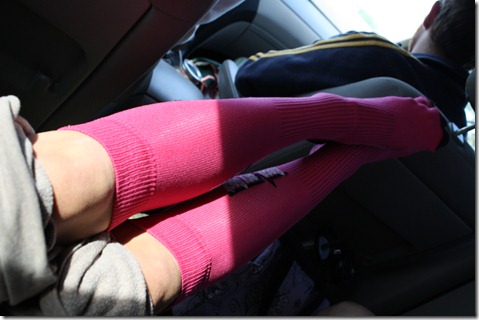 YogiToes ($64):  $64 for a yoga towel might seem like a lot, but I'm IN LOVE with my Yogitoes towel.  It never moves on the mat and washes well.  SO much sleekier than a regular towel, too.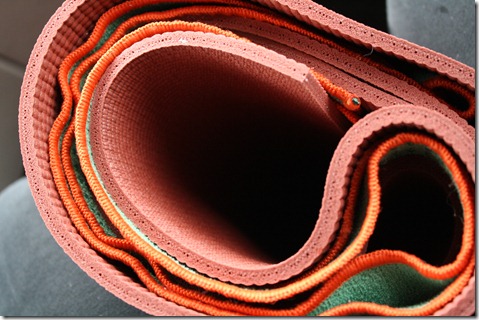 Marathon 26.2 Necklace ($40):  I don't own this but I think it's so cute.  The perfect gift for the new marathoner!
OtterBox iPhone Defender ($49.95):  I cannot tell you how many times I've dropped my iPhone while biking or running.  You can literally hurl your phone at a brick wall when it's in the Otter Box and it won't break.  It's expensive… but trust me, it's TOTALLY worth it if you're a klutz like me.
Wunder Unders ($79):  My newest love.  I recently received some Wunder Unders as a gift, and I may have to go back to Lululemon and buy them in black.  They are warm, stretchy, and have a big waist band. 
(Source)
Oh, and that, my friends, is horrible workout outfit of the week.  It was post hot-yoga on Sunday.