We were suppose to leave for Florida two hours ago, but there's no use in getting stressed out.  It's Christmas Eve!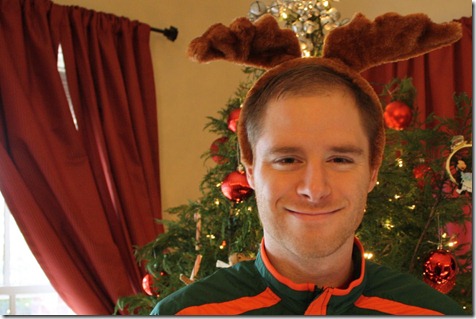 We've had a hectic morning.  The reindeer Husband packed the car, and I prepped the house.  We had an early AM visitors, too! My college BFF Megan is in town and she's house sitting for us, so we had to hand over the keys.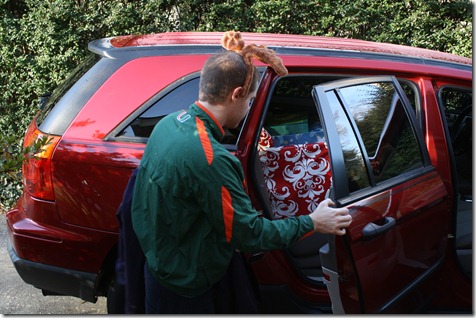 And then I made the whole gang Christmas Eve oats: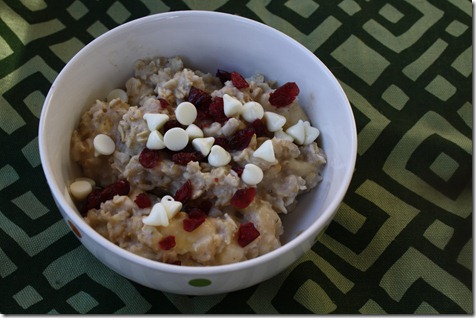 In the mix:
1/2 cup oatmeal
1/2 cup coconut milk
1/2 cup water
1 banana
Toppings:  white chocolate chips and craisins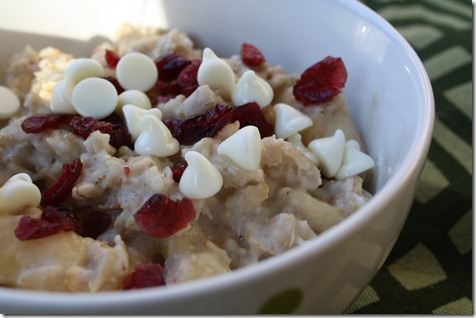 And… we're off!
I anticipate my Christmas will be filled with strolls along Florida's intracoastal waterway, champagne in the hot tub, and swaying palm trees.  Wahoo!