Ah – one of those days when I totally ruined my dinner by snacking too much and too late. 
I had pumpkin yogurt with raw oats around 2.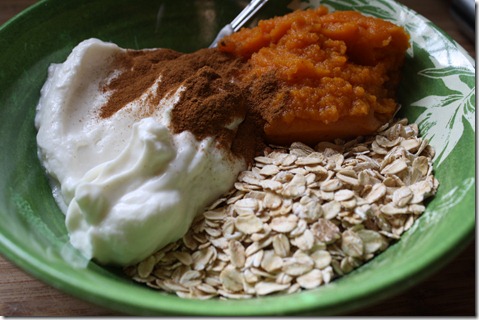 A little while later, while working at the bar in the kitchen, I noticed that the Husband was gnawing on some leftover Chinese food and got jealous.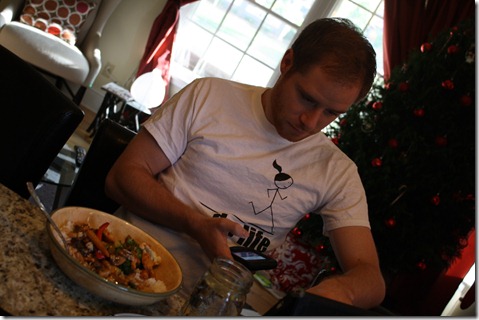 So I heated up a little bit, too.  Mmm.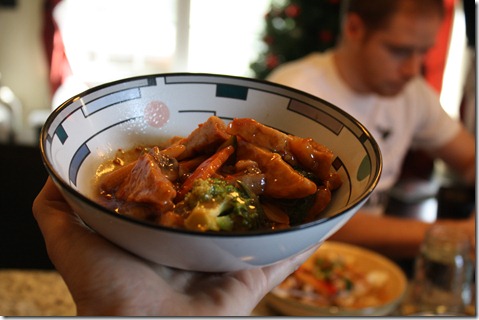 My tummy was full!
Then, I hit a writing stride. I'm trying to figure out how to organize my writing schedule for the book.  Other writers out there will sympathize with my plight – I'm only in the mood to write when I'm in the mood to write, but with a deadline looming… I should pretty much be writing all the time. 
I THOUGHT I wrote better in the morning, but I'm beginning to see that I'm currently doing better in the late afternoon (or even evening – I stayed up until midnight on Saturday to write).  As long as it gets done, I'm happy!
Anyway, I tore through a chapter called Thoughts Become Actions.  I'm nearly done and should be able to wrap up it up tomorrow! 
(By the way, I'm STILL working on submissions for the Operation Beautiful Tweens book; there are some legal issues to handle.  I'll let you know when submissions open!)
A big pile of vegetables for Dinner #2: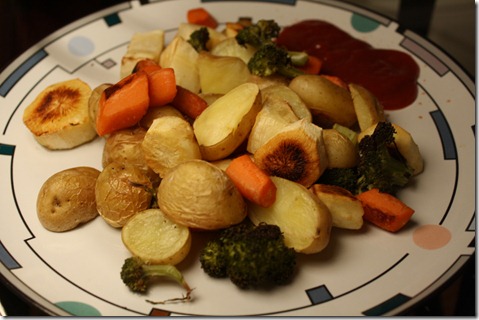 Roasted potatoes, broccoli, carrots, and parsnips.
Oh, I used this fun new gadget to prepare the veggies:
An olive oil sprayer (thanks, Mom!) is so handy!  It would be a fun stocking stuffer.
The whole scene was… veggies on the couch. In front of the laptop.
And then a piece of buttahy bread.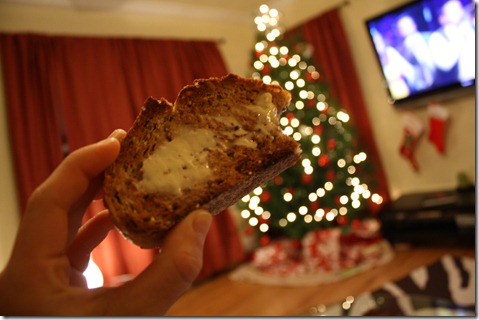 I am getting very, very sleepy….