Do you do the sit side-by-side thing on dates?  Or do you prefer to sit across?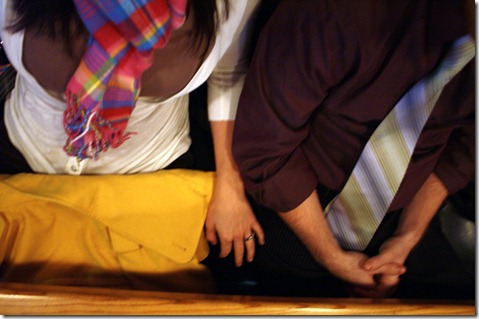 I like side-by-side.  Especially when it's chilly outside and we're seated next to a door that is constantly opening and closing!
Guess where we went for dinner?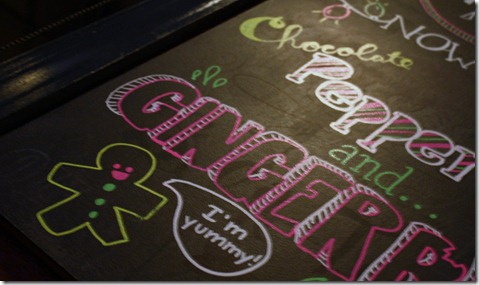 Big Daddy's… again.  I cannot get enough of Charlotte's favorite burger joint.
I <3 black bean burgers.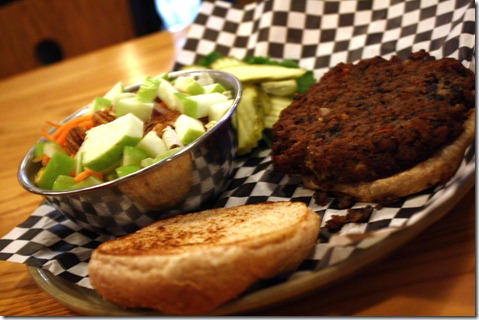 With extra extra extra pickles.  Pickles > cheese.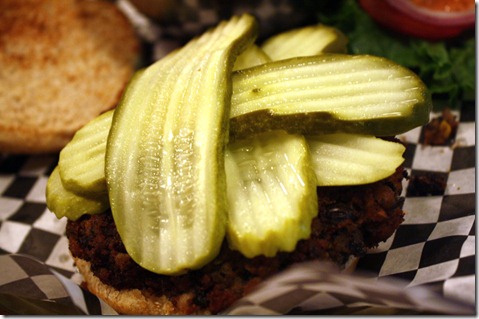 (Cue: pregnancy rumors.)
And a fruit side salad.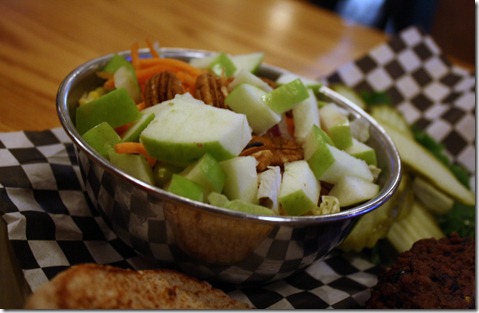 One question I get a lot from non-bloggers is, "Aren't you embarrassed to take pictures of your meals at restaurants?" And the answer is normally no.  But tonight, a 8 year old was sitting at the table next to us and practically SCREAMED to his mommy, "WHAT is that woman doing? WHY is she taking pictures of her food?"  Awkward.
I've got a stellar mid-afternoon snack to blog about, too!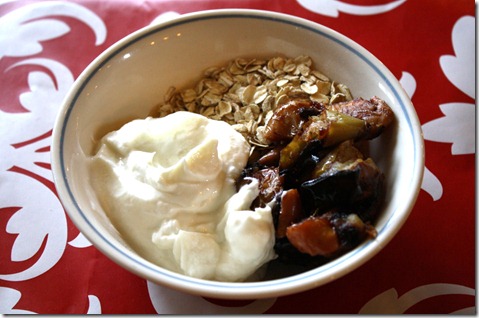 That's vanilla Greek yogurt, raw oatmeal, and a pile of chilled Baked Apples.  Ohmigod.  I'm going to bust out the "nom, nom, nom" for this snack.  Because it was truly nom-nom worthy.
Quote of the night: "To love is to risk not being loved in return. To hope is to risk pain. To try is to risk failure, but risk must be taken because the greatest hazard in life is to risk nothing." 
PS – Did ya'll see that I'm collecting Operation Beautiful notes for the latest and greatest book? I hope you submit a note or pass on the information to a tween or teen in your life!