I'm getting pretty excited/nervous for the Amway Positivity Project Awards tonight.  I've met the other 9 finalists, and they are all awesome.  Everyone's charity or idea is so deserving… I'm pumped that we all walk away with at least $2,500. But I'm pulling hard for Operation Beautiful and Girls on the Run to get the $10,000 grand prize! :)  Thanks again for voting for us last month – it's awesome to have made it this far!
We're hanging out in Hagerstown, Maryland and taking a break from volunteering at the local rescue mission.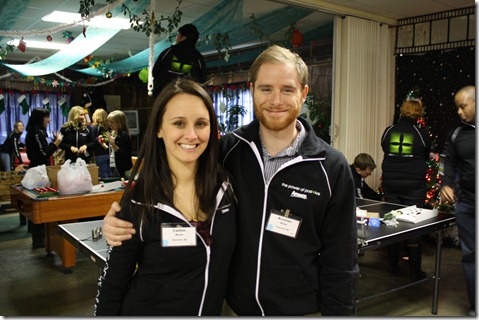 We got to wear sweet hoodies.  I feel like I'm at a crazy do-gooder family reunion.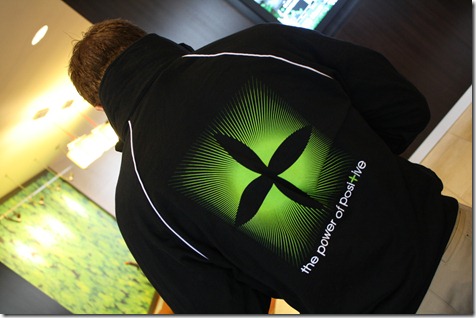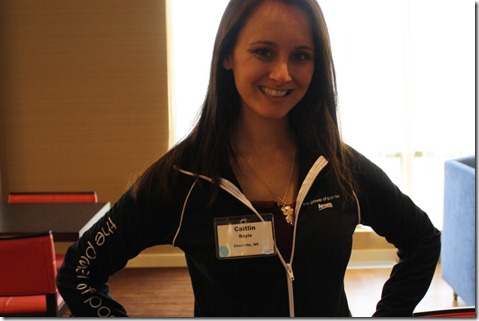 We decorated the children's wing for the Christmas party.  It was fun!  The awards are given by Amway and John Tesh, who also promotes the Intelligent Kindness project.  I've heard of them on the radio before, so it was cool to finally meet 'Uncle' Vinny.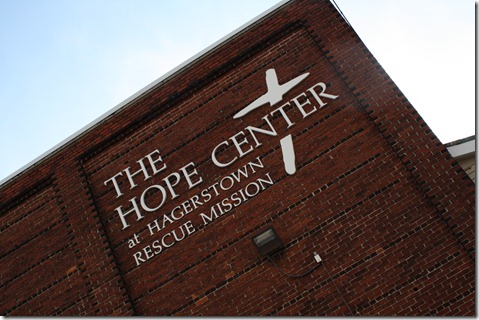 Let's see… our trip from the airport to the hotel was a mad dash, so we ended up just frantically eating lunch at the hotel.  The vegetarian options were pretty limited, but I made do.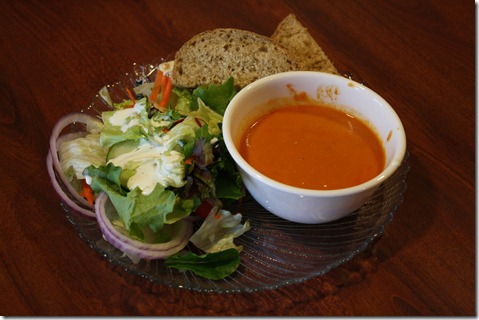 The old "pick off the turkey deli meat from a pre-made sandwich trick." Works every time when you're in a pinch at a catered lunch.  I had a salad, a turkeyless roll, and tomato cream soup. 
And some almonds when we got back to the hotel room: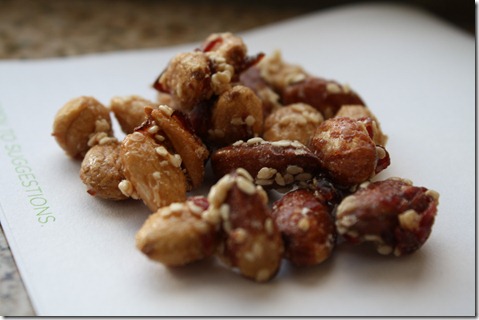 Off to shower and get dolled up for the John Tesh concert and awards ceremony.  I'll be Twittering the results if you want to stay up to date!
I'll ask you a question that I was asked this afternoon… What does volunteering add to your life?  If you volunteer with your partner, what does it add to your relationship?  
PS – Apparently I should not have poured boiling water on my car windows this morning (I am from Florida, what do I know!?!).