Not everyday someone hands you a giant $10,000 check!  Or that John Tesh hugs you tightly in front of 1,300 people.  🙂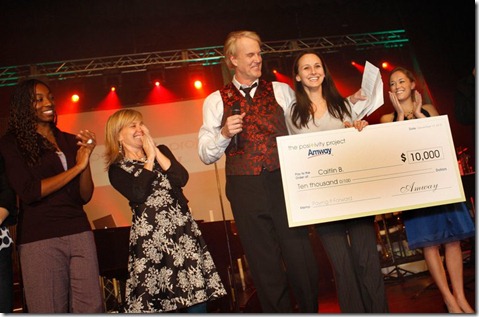 Hubba hubba!
(The real check is made directly out to Girls on the Run International! But fake checks are fun.)
THANK YOU for helping me win the grand prize from Amway!  Your votes determined the winner, and I think it's so cool that the healthy living blogosphere really pulled together.  I am so excited to start the Operation Beautiful scholarship fund for GOTR!  The money will help so many local Charlotte 8 – 10 year old girls.  It's going to be awesome!
Today has been such a whirlwind!
After volunteering, we cleaned up and headed to dinner at Bulls and Bears, a really cute restaurant in downtown Hagerstown.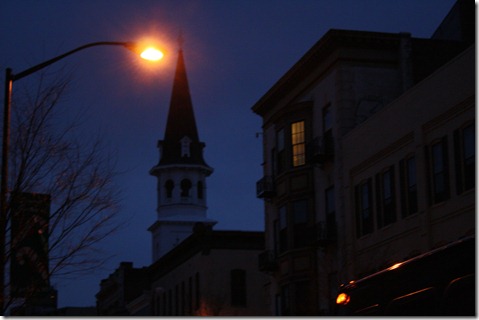 The dinner was so much fun – we had assigned seating so all the groups got mixed up.  I also had the chance to hear each of the finalists speak about their organizations and charities of choice.  Check them all out here!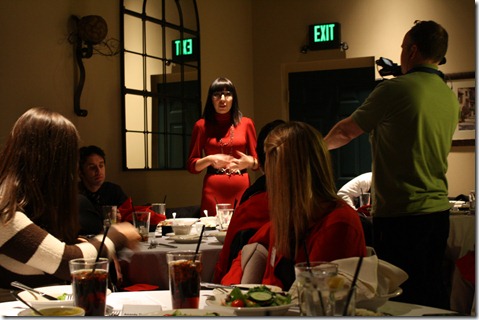 Dinner was a pre-fixed meal.
Started with salad and veg: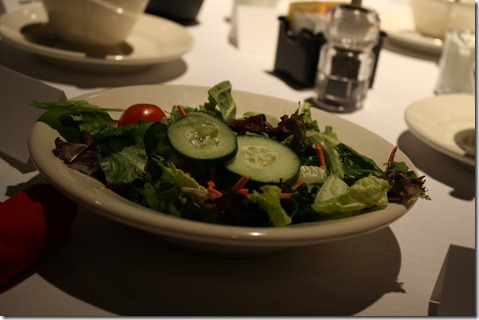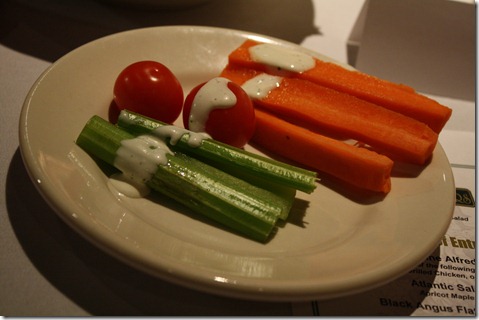 Our vegetarian entree was creamy pasta with grilled veggies. I also snagged a roll and some of the Husband's mashed potatoes.   By the way, lack of vegetarian protein today has left me feeling completely unsatisfied food-wise.  I need tofu in my life ASAP.  But this was yummy!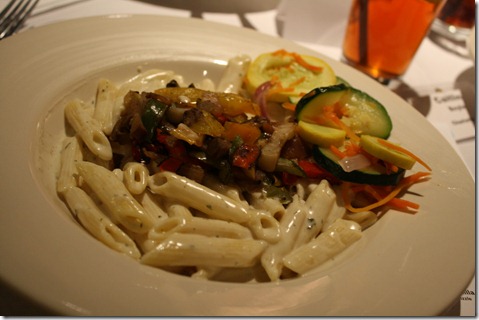 And for dessert, a few bites of this locally made vanilla ice cream.  By this point, I was pretty full but it was SO deliciously creamy.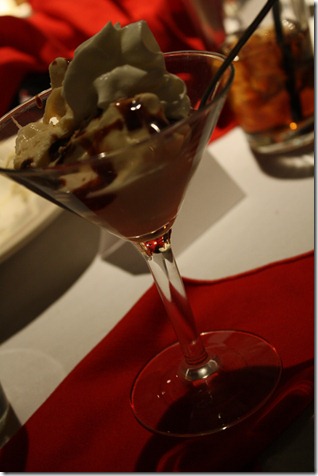 Then it was time for the John Tesh show and awards ceremony!  The plan was to do the awards after intermission.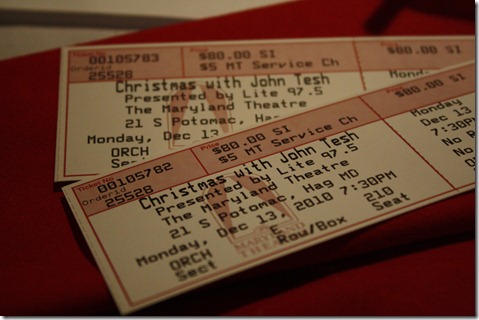 When we all got called up on stage, I thought I was going to barf!  I was a mix of emotions – honestly, I wanted EVERYONE to win.  I didn't want to be disappointed, but I also didn't want anyone else to be disappointed!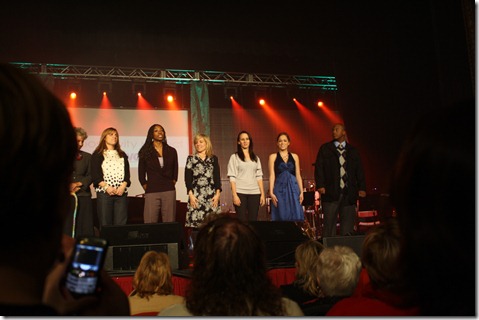 Suddenly, John called my name and a giant check was thrust in my arms!  It was very surreal.  I also got a frame collage of Operation Beautiful notes the local GOTR chapter had prepared for me – it is super sweet! I can't wait to hang it up in the house (they are shipping it home for me).
Yippee!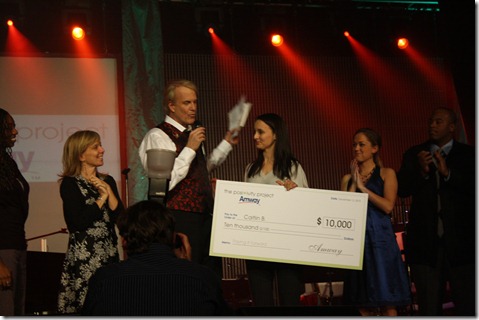 I got to say a few words about Operation Beautiful and Girls on the Run.  I was so happy for GOTR!
And guess what? I found a bunch of notes in the bathroom of the theatre after the show was over!
I am so pooped – I am going to DROP.  I've been up for 19 straight hours!
A huge thank you to Amway, Zocalo, John Tesh, and all the other Positivity Project finalists!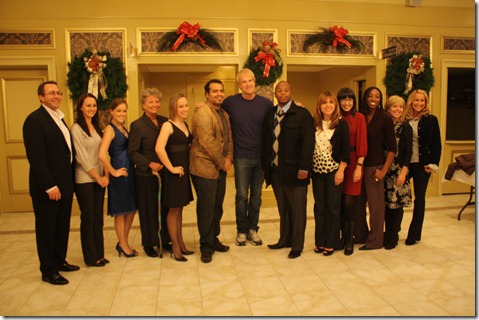 But most importantly – a BIG THANK YOU to… YOU!  Thanks to everyone who supports Operation Beautiful, Healthy Tipping Point, and Girls on the Run and took the time to vote.  Social media is a powerful force for good!  Because of you, hundreds of girls will get to experience the awesome, self-esteem boosting joy that is Girls on the Run – and that, my friends, is a beautiful thing!