When my alarm went off at 4:45 AM, all I could think was, "Is it a race day?!"  Because I only wake up two hours before dawn for races.  🙂
Well, and flights.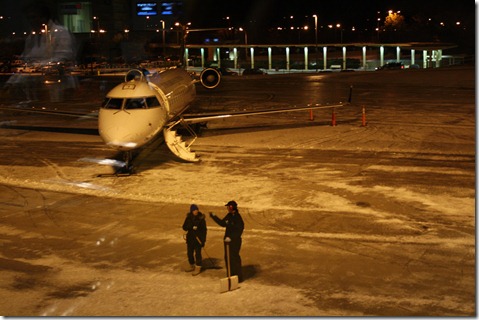 The drive to the airport was… interesting.  Up at 4:45 AM, and dousing the car with hot water to melt ice off the windows at 5:15 AM.  The Hus graciously offered to drive (I probably would've cried otherwise) and somehow, our car made it up this super steep, icy hill in front of my mom's house – the only way out of the neighborhood and to the highway. 
Before we left, I inhaled a slice of spinach quiche (the recipe is in this post):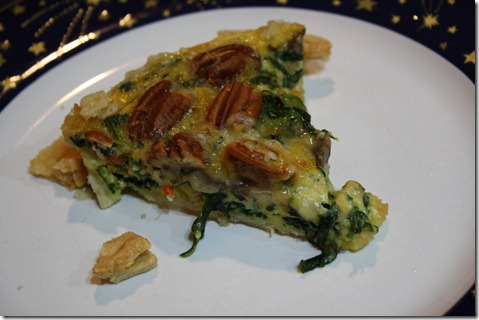 And after takeoff, I ate a banana while the Husband snoozed: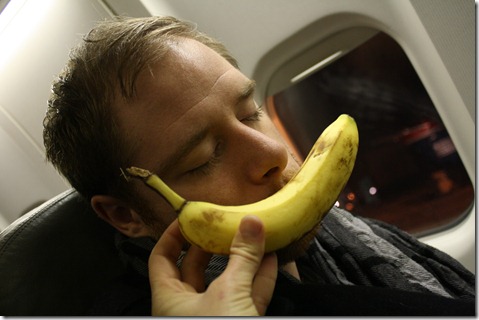 Heh.
Saw an article about Molly Barker from Girls on the Run in the US Airways' magazine!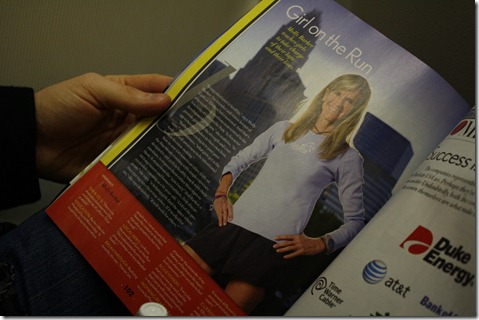 I've also drank two lattes so I'm flyin' high.  Now, we're on our layover and waiting for our flight to Baltimore.
Munching on Breakfast #3 (trying to spread it out since we were up sooo early):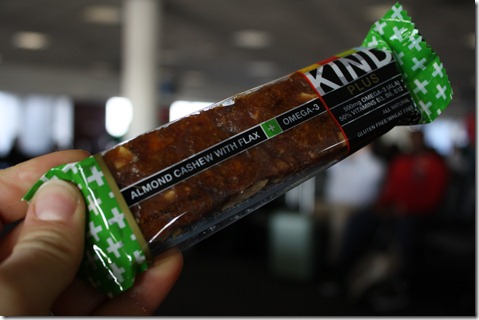 This bar was delicious – it's a combo of dates and almonds so it was sticky and sweet. 
Advantages to flying with your man: he carries your bags.  Thank you!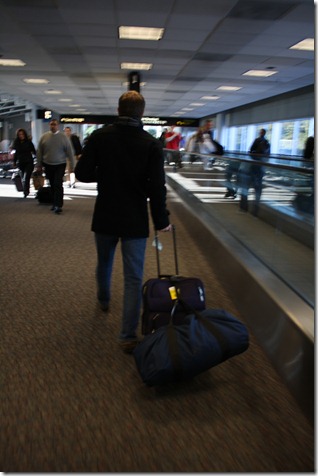 Time to board!