Coaching Girls on the Run has been a really amazing experience.  It made me realize how much I actually like children (the urge to procreate is strong, in case you are wondering!).  :)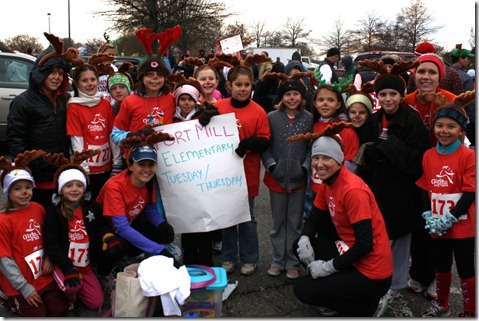 I also learned some other important lessons:
1) If you're going to bring cupcakes for 16 girls, make sure all of the cupcakes look exactly alike or they will fight over the "special one."
2) Speaking of bringing cupcakes, you should also bring napkins or else you'll be rubbing frosting out of hair for thirty minutes.
3) Exploding red marker does, in fact, look a lot like blood.  Try not to panic.
4) Kids understand Photoshopping better if you print out examples and play "Spot the Difference."
5) The game Octopus can keep kids entertained for hours.
6) They don't call it "Indian style" anymore.  Now, it's criss-cross applesauce.
7) Dodgeball has been outlawed at many elementary schools, despite it's "character-building" benefits.
8 ) If a kid in the deep South asks you what you do on Sunday mornings, they are expecting you to say, "church," not "sleep in and run."
9) Nothing feels as good as a hug.
10) Almost anyone can train to run a 5K in 16 weeks – even an 8 year old.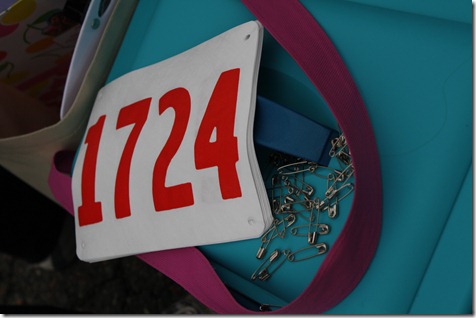 Today's 5K was SO much fun.  Our team of 16 girls all did very well, finishing in 28 to 50 minutes!
I had a long drive to the race, so I ate Greek yogurt, oatmeal, and banana in the car: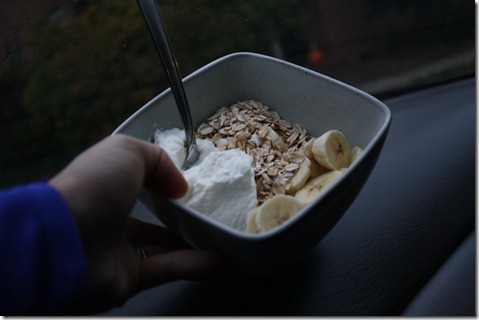 Then, I found Coach Jen in the busy parking lot.  It was really fun coaching with Jen this season!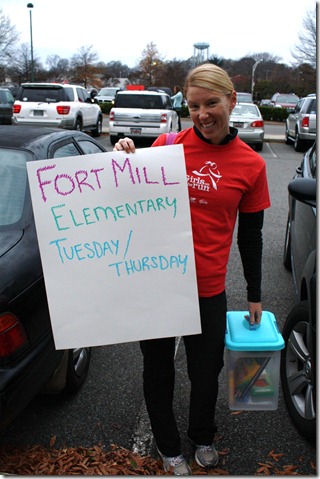 We located our 15 girls and set to pinning the bib numbers on their shirts, putting reindeer ears on their heads, and drawing Rudolph noses with lipstick.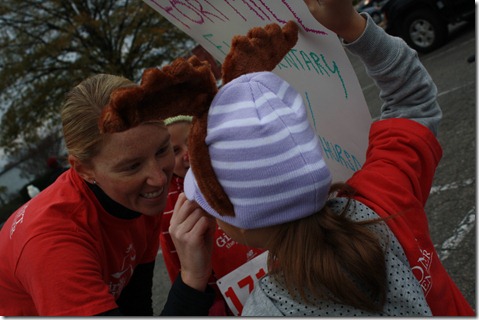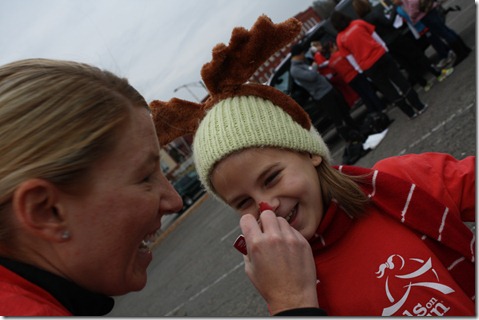 Reindeer antler fighting ensued.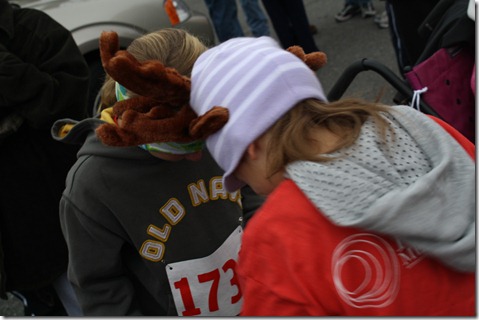 As did lots of jumping around and Congo dancing to stay warm.
And then… it was time to race!
I ran with Angela, and our goal was to run as much as possible.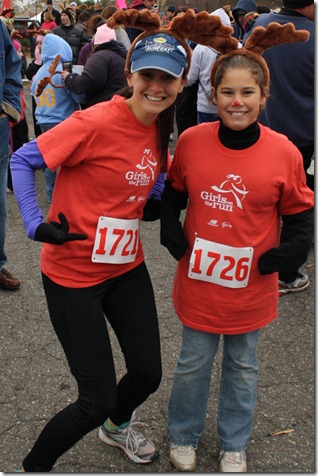 We had lots of fun during the first half of the race, singing songs and cheering to spectators.  We powered up a few hills without any problems.  At the first (and only) water stop, we took a break to drink a big cup of water and then continued on our merry way.  Angela kept her spirits up the entire race and only complained once ("My legs hurt!" around Mile 2.5).  We ended up taking two really short walking breaks, but we were sure to decide when we would start running again ("At that tree, we're going to run again").
We ended up crossing the finish line in 41 minutes or so, which is about 4 minutes faster than she ran the practice 5K!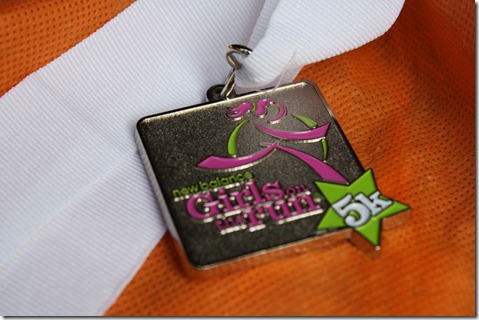 We waited for the rest of the girls to finish, and then I hugged everyone and said goodbye.  It was bittersweet.  How do teachers do this every year?!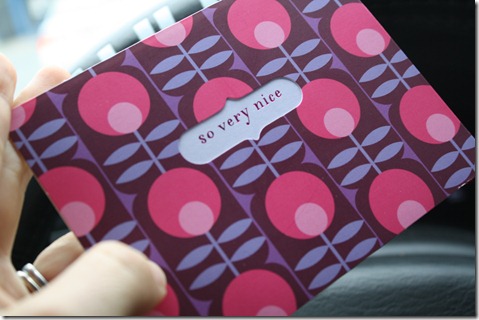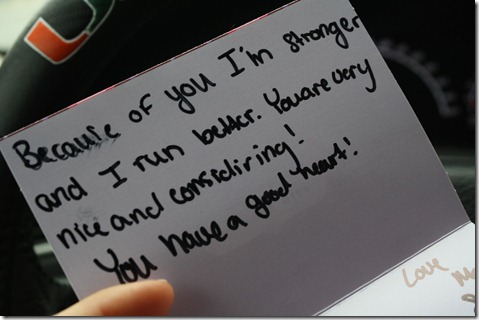 A big thank you to all my girls for making the last 16 weeks so special for me.