I think I peaked recipe-wise when I created Pancake Truffles.  Luckily, the variations are endless.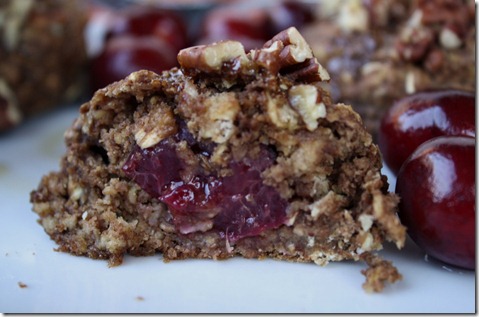 I couldn't sleep last night so I was brainstorming what to cook for breakfast (does anyone else do this or is it just me?).   I thought of the wonderful bag of cherries that I'd just bought from the store and realized Chocolate Cherry Pancake Truffles would probably be mind-blowing.
I was right!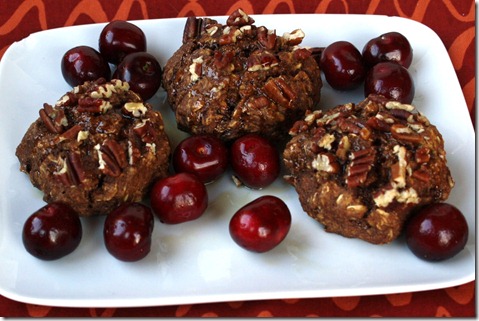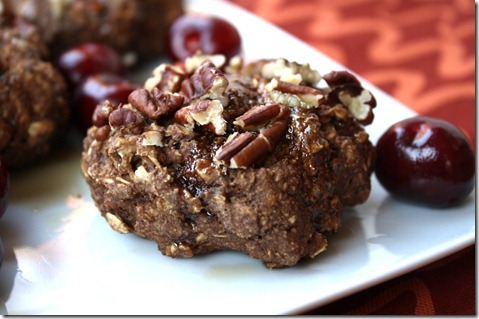 The thing I really liked about these truffles is the use of cocoa powder and not actual chocolate.  This imparts a chocolate flavor without creating sugar overload.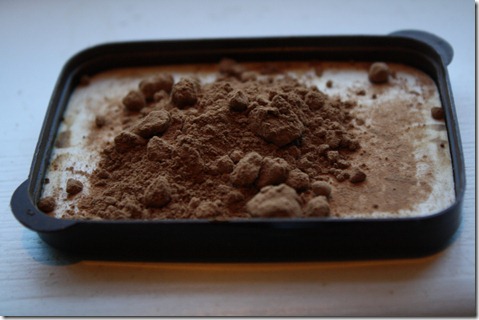 Ingredients (for 3 truffles or 1 serving):
1/2 cup raw oatmeal
1/3 cup whole wheat pancake mix
1 egg white
1 tablespoon cocoa powder
1/4 cup almond milk
3 cherries, halved and pitted
1/4 cup whole pecans, crushed
Maple syrup to taste
Directions:
Preheat oven to 350 degrees.
Combine first five ingredients in small bowl.
On a plate, spread out crushed pecan.
Grease cookie sheet.
Separate mix into three piles.
Half and pit the cherries.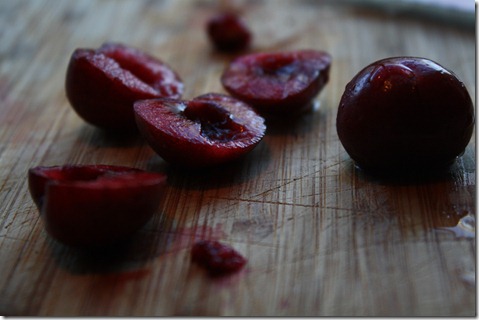 Take two of the cherry halves and hold t ogether with one hand.  With the other, grab a 1/3 of the pancake mix and wrap around the cherry.  It will be kind of sticky and wet, but that's fine. 
Form ball around the cherry segment, and then roll in the crushed pecans.
Place on greased cookie sheet.
Repeat with other banana segments.
Bake at 350 for 15 minutes.
Remove, plate, and drizzle in maple syrup.
Enjoy!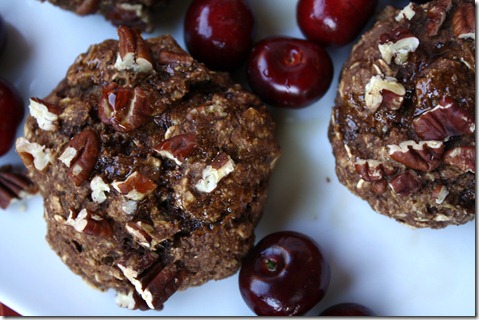 Happy belly!
In other news, I found a (dead) mouse on the floor of our bedroom this morning.  I die.  Is this a normal thing for North Carolina?  What am I suppose to do? I don't want to trap and kill mice!