Another day under the belt. 🙂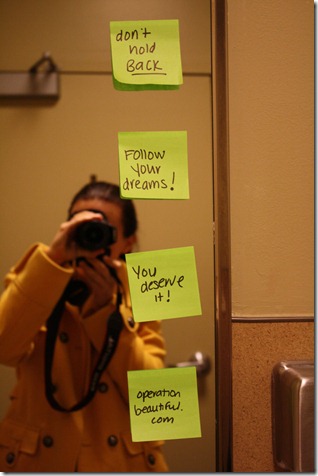 Today was a pretty normal day – not much to report.  I do have to say that my body was definitely feeling the 5.0 miles from earlier!  I feel like I had run 20.0 miles instead of 5.0 miles.  My knee is a little achy, and I'm so dehydrated.  Bummer.
Dinner was super fun!  We went to Big Daddy's for Michelle's birthday.  The table ended up being half girls and half boys.
The girls talked about babies and pregnancies.  Our friends Nate and Kate just had a baby named Liam two weeks ago!! So I wanted the intense baby play-by-play.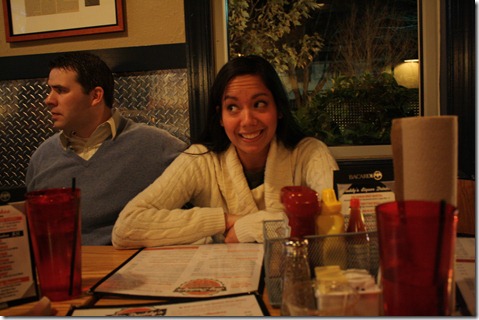 And the boys talked about sports.  Ah, gender stereotypes make me laugh.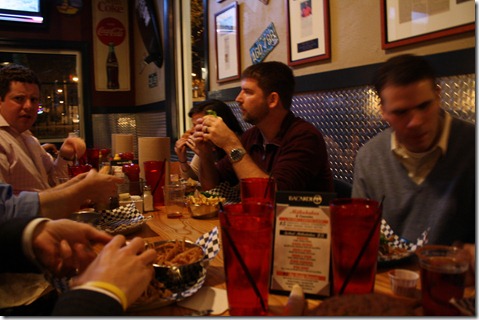 Jen and I split a side order of sweet potato fries. And I snagged a few fried pickles.  I never thought I'd say this, but fried pickles are SO good.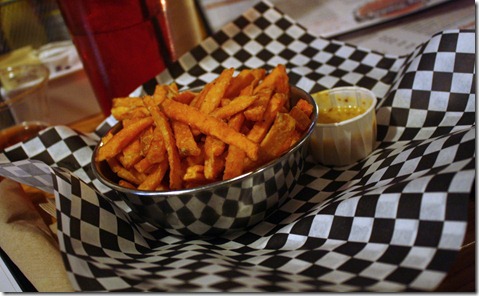 And for my entree, I ordered the big salad (Napa cabbage, feta, apples, pecans, corn, onions) with a black bean burger.  However, my stomach was really hurting!  I think I ate too much dairy today.  So I just ate the burger and took the rest home.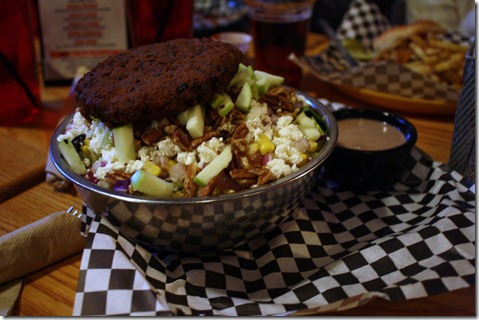 A sip of Christmas beer!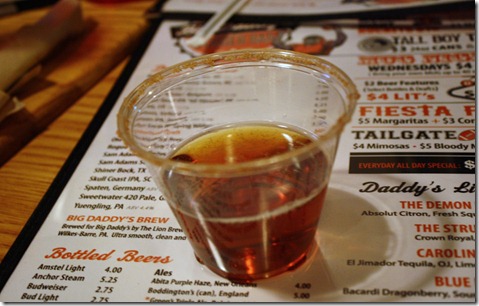 My father-in-law and the Husband are currently debating whether or not psychics are real, and the Hus is wrapping up a very large Christmas present.  I'm hoping it's an indoor cycling trainer!!!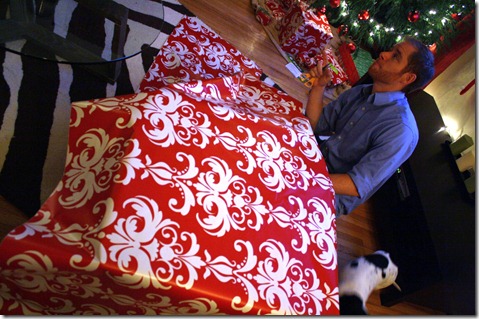 That or it's a puppy.  🙂
I'm trying not to shake too many presents that are under our tree!