I'm sure other work-from-homers can identify with this current crisis:  there are WAY too many distractions at home!  Even though I've worked from home for 3.5 years, I sometimes struggle to focus.  And I really need to buckle down this week and get stuff done.
Hence:  Starbucks.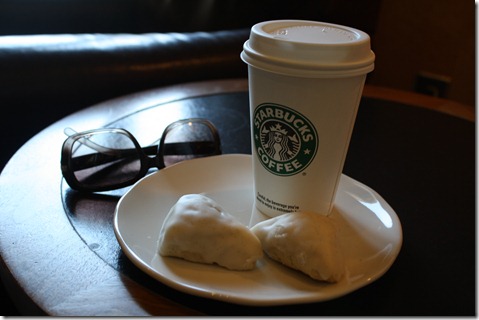 Not only is it quiet in my favorite corporate giant coffee shop, but there is free WIFI!  Wahoo.  Latte + Internet = 5 hours of uninterrupted bliss.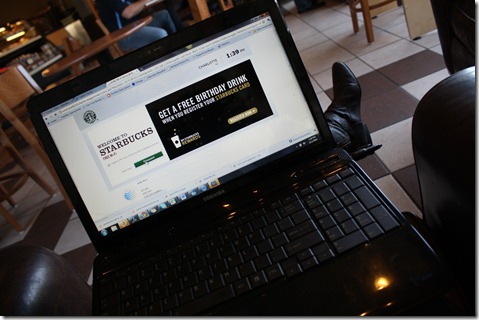 Also, there are petite vanilla scones.  Loves.  I saw the Pioneer Woman did her own version of these recently… Yum.  Must try.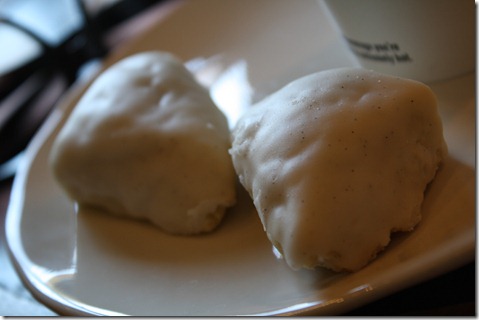 Going to Starbucks was a good idea for the scones for my productivity levels.  Kind of reminds me of being a high schooler and studying for exams.
By the time I left, it was dark out!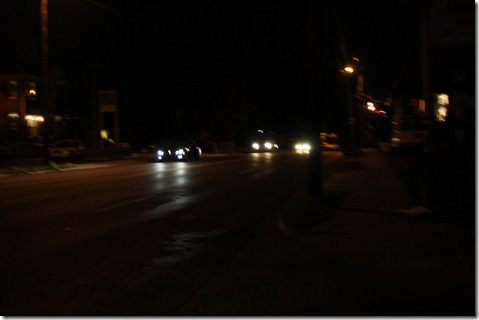 So I stopped for Chinese food.  This is becoming a habit.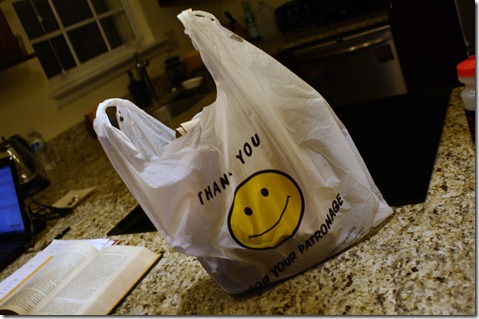 Since I already had tofu today, I decided to mix it up by just ordering steamed broccoli + mixed vegetables + brown rice in a basic Chinese brown sauce.  I saved a few bucks by not adding a protein!
When I got home, I broke out the cashews.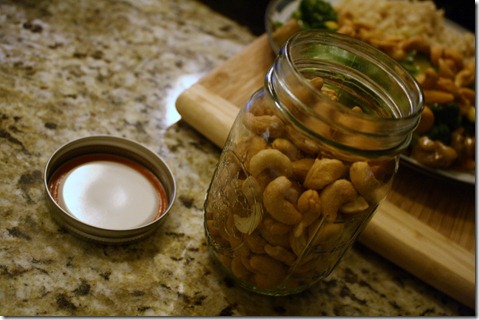 And topped my veggies with a generous sprinkle: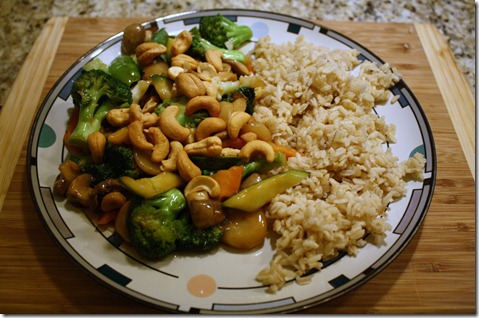 SO good.  It was the perfect 'fast food' dinner – and pretty healthy, too (maybe just a little sodium overdose).   Next time, I'll get the same veggie base and add chickpeas – this restaurant doesn't do the best tofu, anyway.
What's your favorite healthier fast food solution?