Hi, Ticonderoga!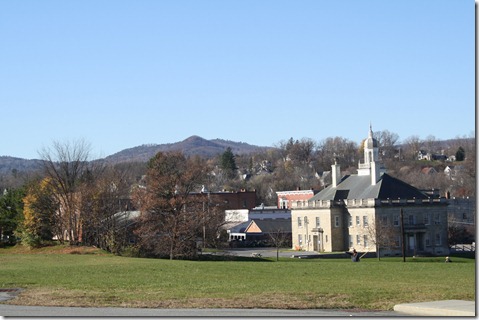 I had an Operation Beautiful presentation today in a little town called Ticonderoga, New York.  The presentation was at North Country Community College, which has 200 students, and I spoke to 50 of them.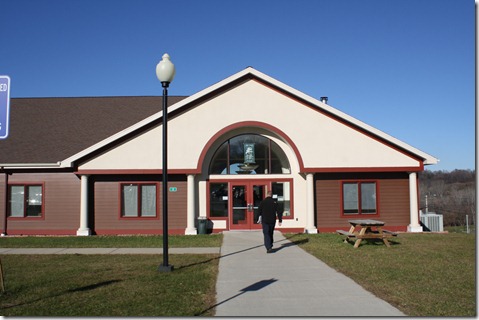 The presentation went well – but MAN – getting there was such a disaster.
I was planning to leave 1 hour and 45 minutes before I needed to be there, but then I glanced at Google Maps and realized the ferry crossing that I planned to take was closed for winter.  Ahhh.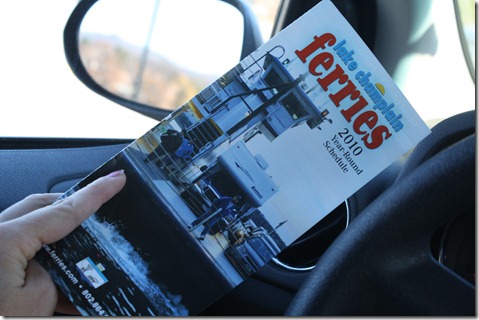 Fun fact:  Today was my first time EVER on a car ferry!
Luckily, I figured out where I needed to go, but I knew I was going to miss the ferry if I didn't put the pedal to the metal… that's when a cop pulled me over for speeding.  Apparently, Vermont has very low speed limits.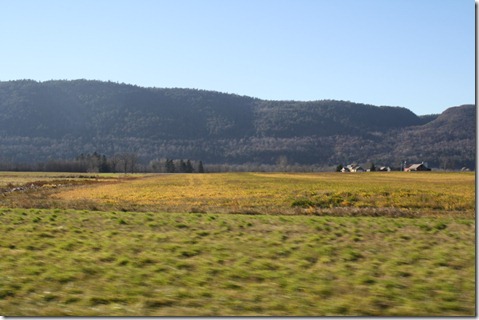 The cop let me off with a warning and a wag of his finger, and then I cruised away, catching the next ferry with just two minutes to spare.  Sweet relief!
Ferries are pretty cool.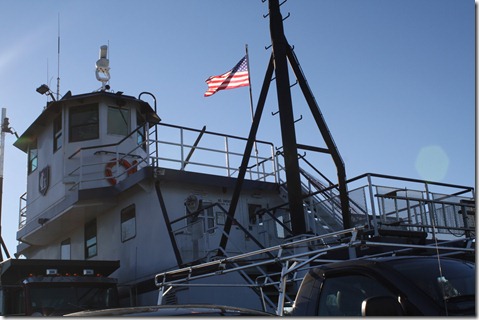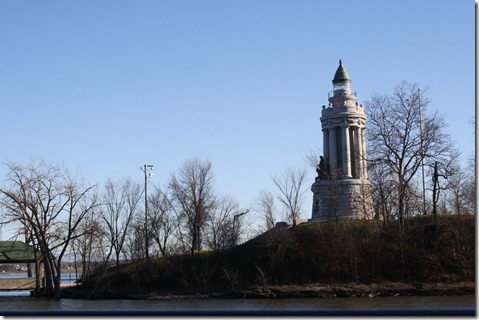 We crossed Lake Champlain, I rushed to NCCC, and my presentation went  off without a hitch.  And then my blood pressure gradually returned to normal.  🙂
Thank you, NCCC, for hosting me!  There were attendees of all ages and genders, and we had an awesome discussion.  I left a few copies of the book with the school, too.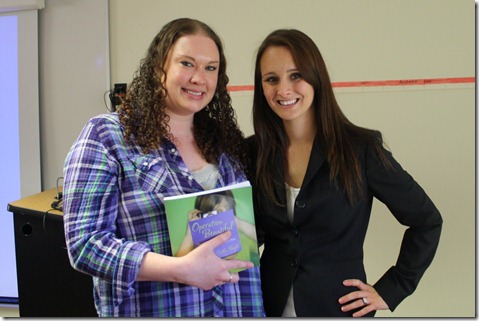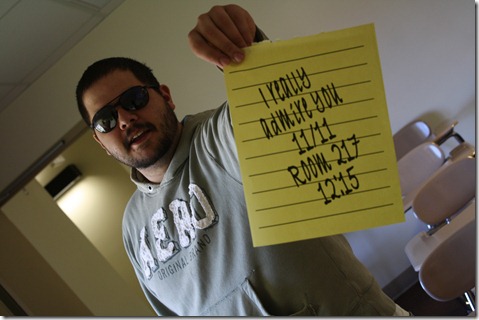 The ferry ride and drive back on the way back to to Burlington was much more relaxing than this morning's commute.  Don't you hate stressful driving situations?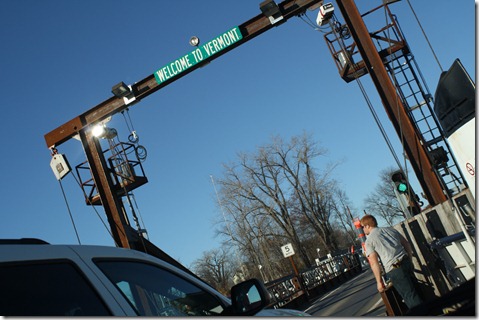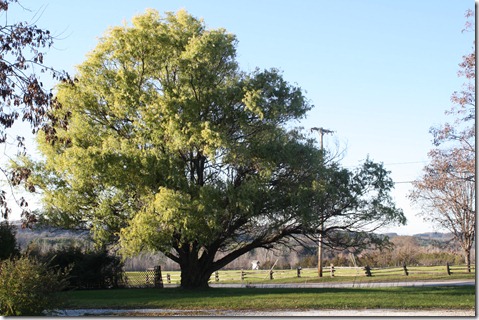 Due to the hectic-ness of the morning, my lunch consists of a Larabar and a bag of chips.  This is obviously NOT my ideal lunch, but it was calorically satisfying (about 500 calories) and kept me from chewing off my arm during the presentation.  But there is something about this kind of 'lunch' that is so mentally unsatisfying to me.  Probably because it comes wrapped in plastic.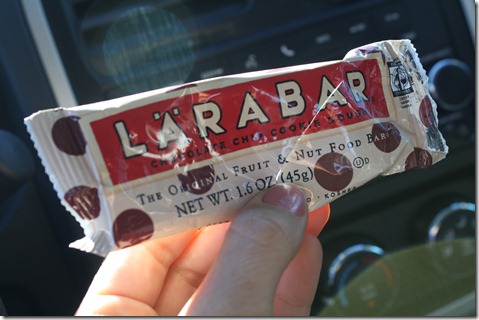 (FYI – that Larabar flavor RULES)
I stopped by Healthy Living Market on the way to the airport to grab Lunch #2 and Dinner.
"Lunch #2" at 3:00 consisted of another small juice (same as this morning; so good!).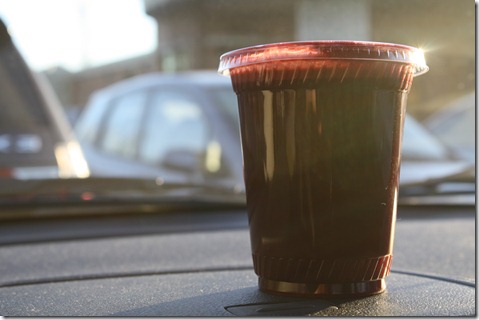 And some food from the hot bar, including some veggies, a lentil and potato salad, and a polenta cheese bake.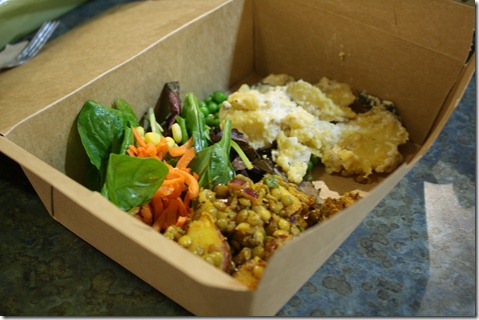 For dinner, I snagged a Thai Tofu wrap from the deli counter.  It's in my purse and I plan to break into it around 8 or so… My flight doesn't land in Charlotte until 11:15.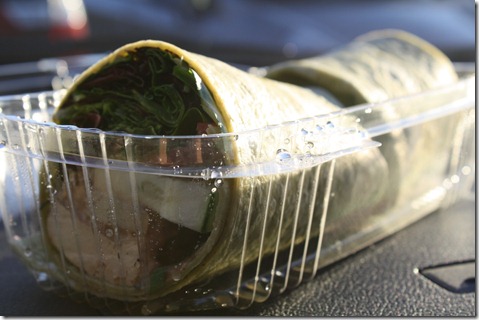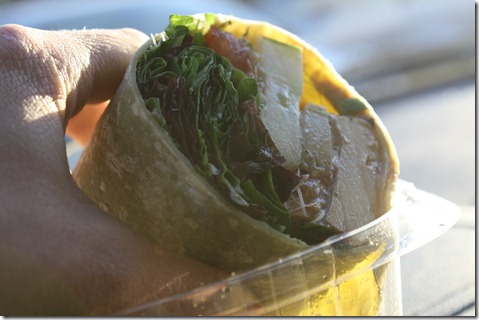 Goodbye, Vermont!  It's been fun!  I love you and your merry ferries. 🙂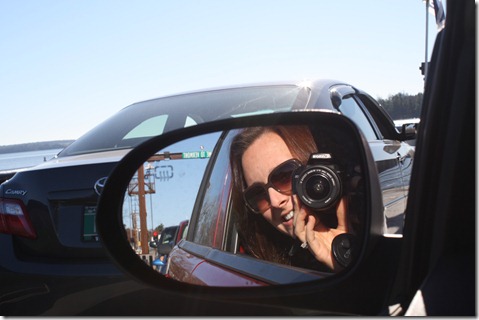 'Til we meet again!
(Edited to add;  I had dessert at Washington airport.  It was worth mentioning especially because the Bonnaroo Buzz, which is "light coffee and malt ice cream with whiskey caramel swirls and English toffee pieces."