I ended up laying in bed, reading my murder mystery book, until 11 PM, and then I tossed and turned for hours (obviously being really creeped out by hotel sounds).  So – I woke up late, and the only thing on my mind was JUICE.
I immediately pulled my laptop into bed and started to Google.
When you're traveling, Google Maps is your friend.  I was searching for a Whole Foods, but found a local place called Healthy Living Natural Foods Market.  Um, yes, please!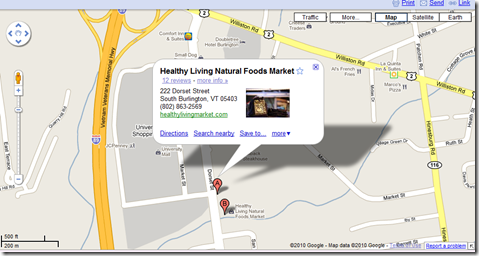 This place is only a short drive from my hotel, and they offer fresh-pressed juices.  I love Burlington!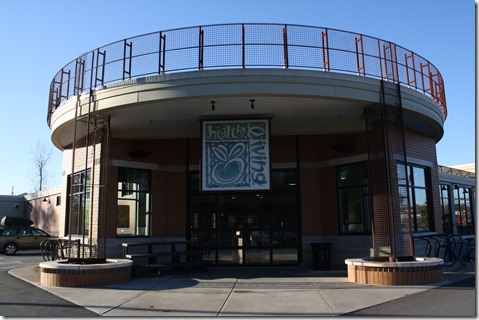 I ordered the "everything but tomato" juice, which I think included organic carrots, parsley, kale, cucumber, and beets.
The juice was bright red, but it was exactly what I wanted!  I think I need to invest in a juicer.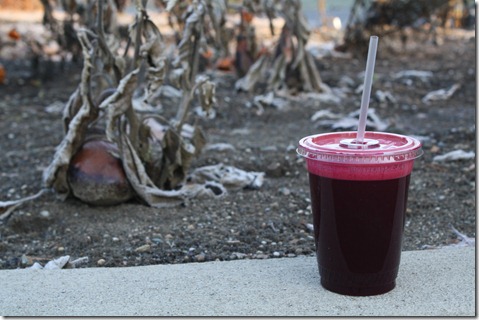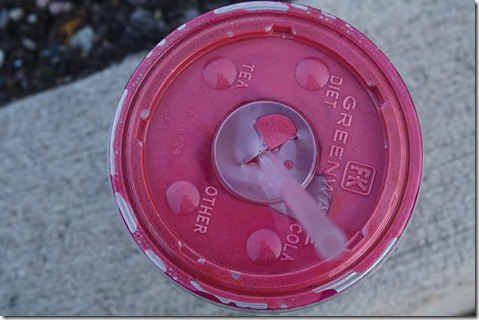 I also picked up this Danish Sourdough Rye by Hestes' Hearth, a local bakery.  I loved it – very chewy and nutty.  I had two pieces with my juice.
Another cool thing about Healthy Living Market?
They had a vegetable garden right in the parking lot!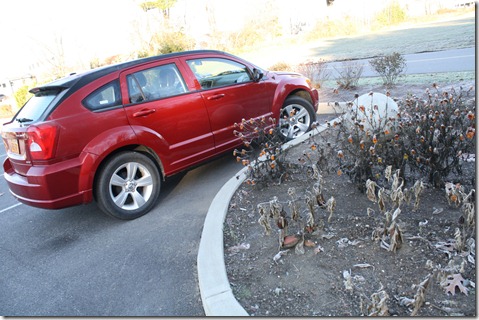 Unfortunately, it looks like frost has gotten everything.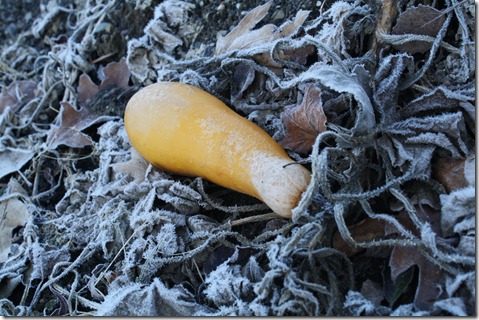 A very cool concept though.  I REALLY like Burlington!  Too bad it's so cold.
Oh – AND.  I did Day 2 of the Arms and Abs Challenge.  It was hard, but I banged out those push-ups! Also, I'm mixing up my crunches with some bicycle crunches because several awesome readers pointed out that crunches only work part of your abdominal wall. 
Off to Ticonderoga for my Operation Beautiful presentation!  PS – Please remember to VOTE for OB to win $10,000 for Girls on the Run!