Thank you for your Black Friday tips!  The Husband was a little terrified when I explained that we'd have to leave the house at like, 4 AM, but I think I've got him convinced.  🙂
Here are your best Black Friday tips, summarized:
Decide what you're going to buy before going or you'll just buy stuff you don't really need or want.
Get the newspaper on Thanksgiving and search for the deals.
Some stores will do Price Match, so bring circulars with you to the store.
There are several websites to browse such as The Black Friday, Black Friday Info, Black Friday 2010, Deal News, and BF Ads.
There are usually only a few of the "big ticket" electronic items in stock. 
If something is sold out, come back later in the day because it might've just been in the back, and sales reps were too swamped to restock.
Lines can be long so be prepared to split up.
Be nice to customer service representatives. 🙂
Get in line before store opens because true doorbusters are over at 4:05 AM
Coffee helps.
Do Cyber Monday instead.
Today seems to be FLYING BY, which is NOT a good thing.  This morning, I braved the grocery store (it wasn't so bad) to buy stuff for Thanksgiving.  We are having Thanksgiving with Nicole and Isaac.  My Dad is coming, too.  I'm really excited because Nicole and Isaac are vegetarians so it will be a big, 100% vegetarian meal. 
I am in charge of: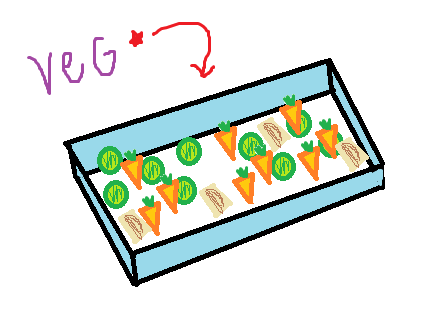 (Roasted carrots, Brussel sprouts, and parsnips, if you couldn't tell.) I'm also in charge of Cornbread Casserole (YUM!) and Pecan Pie.
And now I'm at the clinic, playing secretary and article a freelance article.
Nicole and Isaac joined me for lunch!  I love the look on Isaac's face in this picture.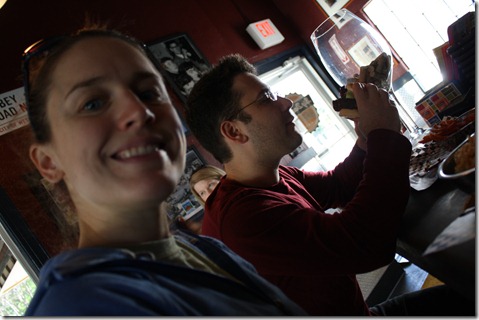 Guess where we went?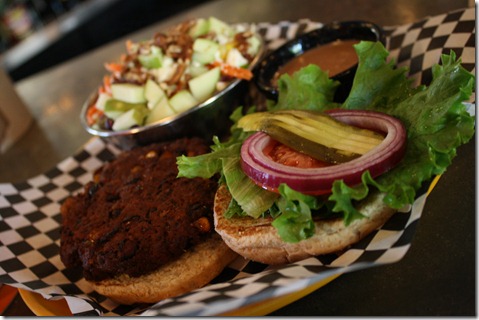 Yes, Big Daddy's again.  I'm starting to be a regular.   I got the usual black bean burger on a whole wheat bun, but subbed out the fries for a salad.  Yay, veg!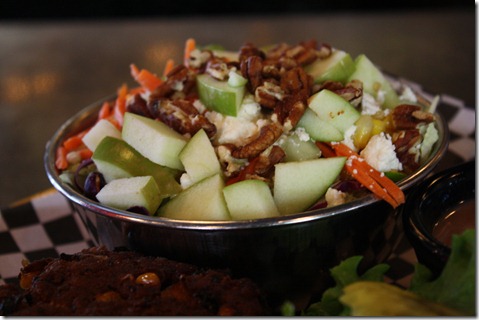 Back to work I go!
PS – The winner of the Breville giveaway was Jaime H.! Congrats. 🙂