Cute pup picture:  I came into the bedroom last night and was surprised to find James had somehow wiggled under the pillows without really disturbing them at all.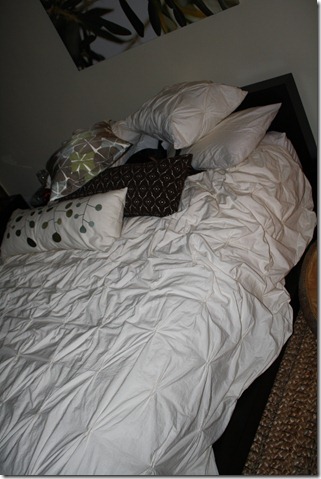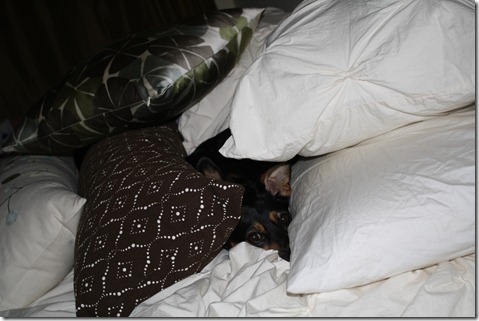 🙂
Breakfast was a repeat from yesterday – so good I had to have it again!
Vanilla Greek yogurt
Canned pumpkin
Pecans
Oatmeal
Pumpkin Loaf
Alright – I have a silly question for my fellow Americans.  How do you "Black Friday" shop?  Do you just show up at the mall at 3 AM and wander around or is there a way to see what the sales will be beforehand?  Do you make a list of what you're looking for?
You see, the Husband and I have actually never truly done Black Friday shopping.  I know that sounds strange, but take into consideration that…
The Husband is English…
And my family would pretty much do anything to avoid waking up at 3 AM to go to the mall.
But this year, the Husband and I are REALLY excited to try to go Black Friday shopping because we're hoping we can save major $$ on Christmas presents.  So – how do you do it, exactly?