Youz doin' it right.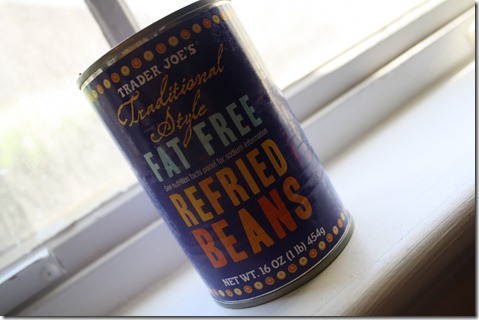 Obsessed with Trader Joe's Refried Beans.  Seriously, the most delicious (and simple) thing ever.  Pinto beans, oil, salt.  All mixed together in a salty mash.
I am in love with this sandwich.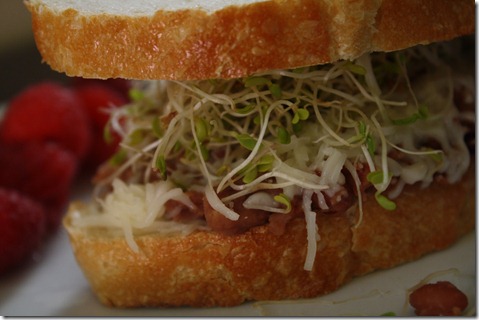 Sourdough bread.  Italian cheese.  Warm pinto beans.  Sprouts.  Reminds me of a salty and warm deli meat sandwich.  In a good way.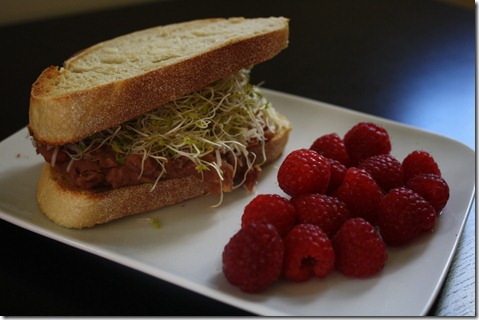 Also, I cannot stop picking at cinnamon buns.  I think it's time to put them in the freezer for a special treat to be enjoyed down the road.  I feel like I've been in a sugar coma for the last 24 hours.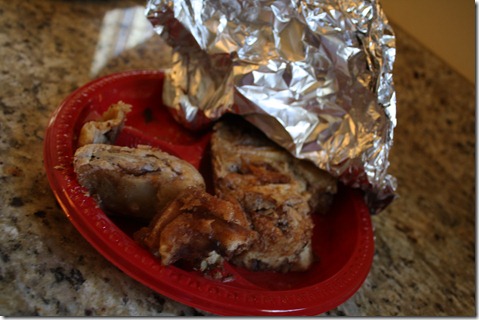 And I'm off… to yoga class!
Now that my running has dropped from 30 miles per week to 10 (marathon training is over!), I'm turning my sights on other goals… like more yoga.  I really loved doing a personal yoga challenge earlier this Fall.  I went to 17 classes in 30 days or something ridiculous!  It was so good for my mind, body, and soul.  I'll fallen out of the yoga habit, but I really want to get back into it.  Plus, a hot yoga studio seems like a nice place to exercise this winter!  Brr.
In other news…