All the trees in my neighborhood are beginning to turn brilliant reds and oranges.  A Florida girl at heart, I am utterly fascinated.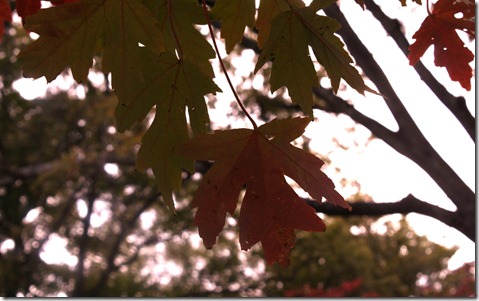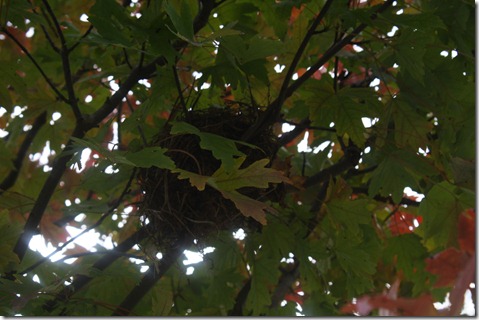 A leaf bowl seems appropriate!
In the oatmeal mix:
1/2 cup oatmeal
1/2 cup rice milk
1/2 cup water
1 tablespoon chia seeds
1/2 a banana
Toppings: almonds
I love, love, LOVE the addition of chia seeds to oatmeal.  It ups the texture in such a delicious way.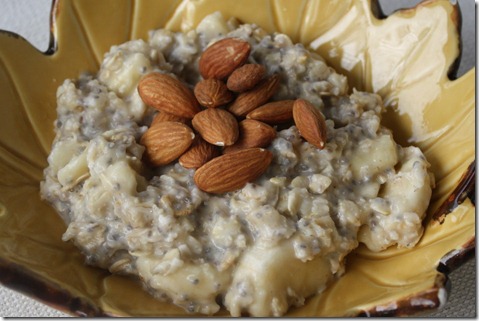 The Husband and I are pulling on gloves and heading out the door!  We're going to go for a very long walk and enjoy the changing trees.
Is it Fall where you are?  (Obviously, I am not at the Foodbuzz Fest. Wahh. But I have fun things planned for today!)