Quickie:  This is kind of random, but if you're a 1) mother or father who talk to your kids about setting New Year's Resolutions or 2) a published author, can you please e-mail me (CaitlinJBoyle@gmail.com)?  I'm looking for sources for a freelance article and a big blog post.  Thanks!
I have the office sleepies.
The face on my right is my fake I-am-totally-awake face.  
I forgot how being in a windowless office makes you lose all sense of time and reality.  What day is it?  Is the sun shining?  Can I go home yet?  WHO AM I?
These are the questions on my mind today.  But at least I know what's for lunch because I actually planned ahead (wahoo!) and packed a lunch for the Husband and I so we didn't SPEND money while working hard to MAKE some money.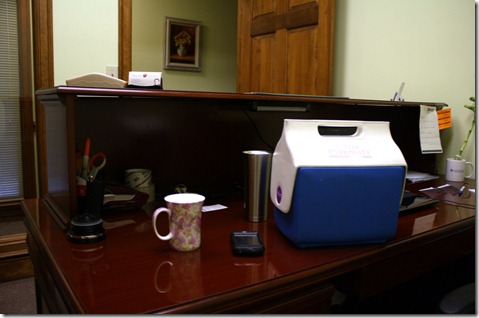 In the cooler: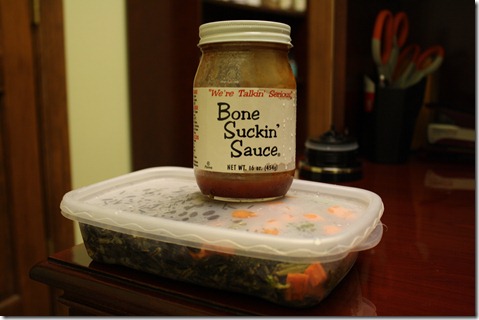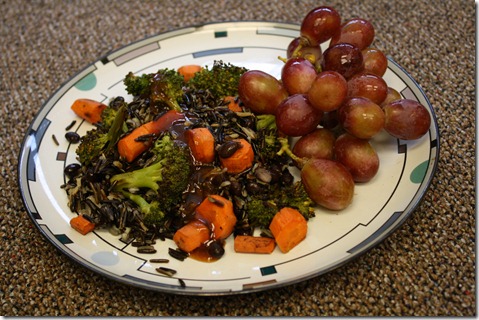 More black rice with black beans, roasted carrots, and roasted broccoli.  Plus the oh-so-lovely Bone Suckin' Sauce.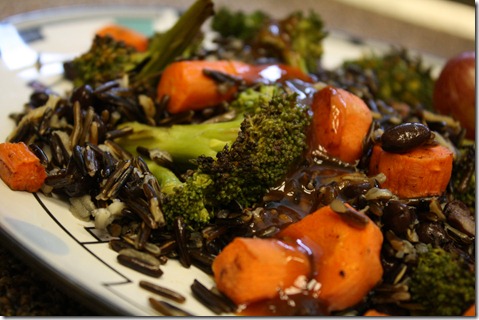 And grapes!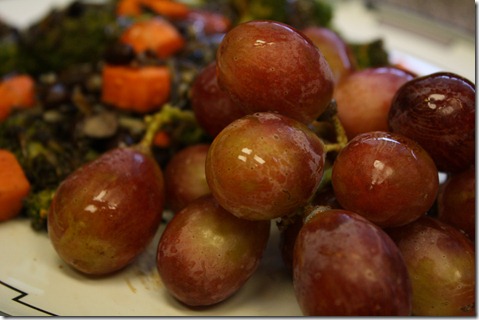 The secretary's office has turned into a mini staging area for 1/2 clinic-related stuff and 1/2 blog and book related stuff.  It's pretty sweet that I can work at the Husband's business while doing my own, but eventually, we're going to have to hire someone else.  The time isn't right yet, though!
We need a coffeemaker.