I still cannot believe that I ran my second marathon – and in such good time – just two weeks ago.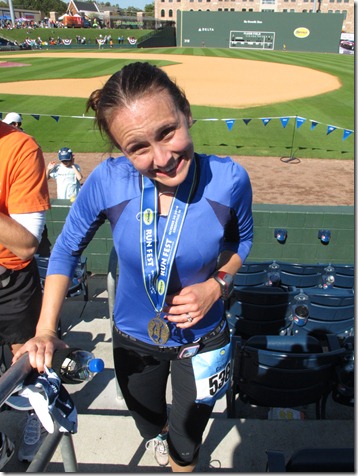 Originally, when I decided to run another marathon, I signed up for a local Charlotte race called Thunder Road, which will be on December 11.  Then, I had my doubts about the course and weather and decided to do Spinx in October. 
My options for Thunder Road were: to run a third marathon, to drop down the the half marathon, or to drop down to the 5K.
I quickly decided that I didn't have the physical or mental drive to do the Thunder Road Marathon and figured I would just do the half.
But then – recovery happened.  I ran 7.75 miles the week following the marathon, topping out at a 3.0-miler.  This week, I managed to squeeze out 14.0 but knew I needed a long run today to make the Half Marathon happen.

Unfortunately, an old foe flared up.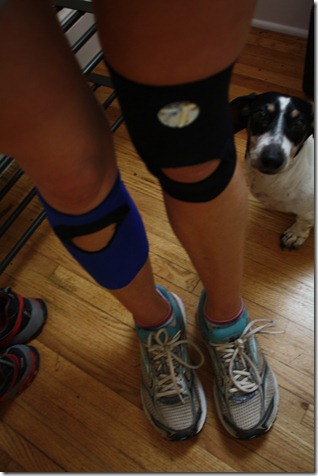 I've struggled with knee issues in the past (which is why I wear knee sleeves), and although my knees did not bother me at all during the marathon or during any of my shorter runs in the past two weeks, my right knee totally flared up today.
I was about 4.0 miles into a 5.1 miler with Nicole when we tried to climb this huge hill.
We took a walking break and when we tried to start back up, my knee totally seized up.  It warmed up enough to allow me to run the rest of the way home, but when I stopped for a water break before continuing on my 8.0 miler, it began to ache again.
Right then and there, I decided a Half Marathon is not in my future on December 11.  I'm more than OK with that.  I've been around the block enough times to know that one race is not the end-all-be-all, and I'd rather just keep my mileage low and allow my body to heal following 26.2 miles of hell then push myself – and for what?  There will always be more Half Marathons!
Here's my guide to telling whether pain is 'normal' or not.  Today's pain definitely fell into the not normal category, and I'm NOT going to push it!  I'd rather be active at lower levels than totally laid up on the couch.
Pre-run breakfast was PB toast: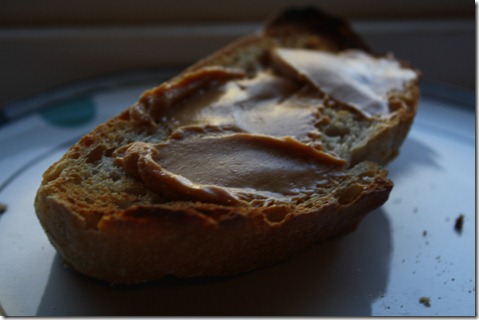 I drank coconut water on my run for electrolytes!
And when I got back, I just had a simple bowl of cereal and banana with rice milk.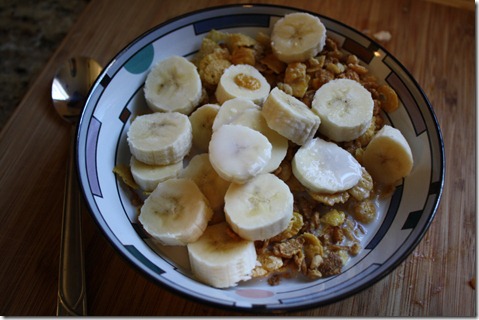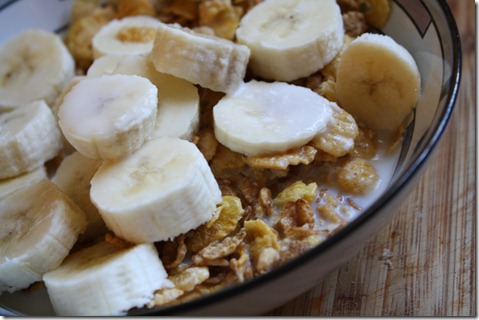 Fun day planned – I'm testing another vegetarian Thanksgiving recipe and cleaning the house!