I've tried so many different volunteering organizations over the years, but none of them 'fit' for me like Girls on the Run.  I really do think this organization is changing me and making me into a better adult.  It's ironic that I was SO scared to be a coach!  It's now the best part of my week.
This afternoon, I headed over to a Charlotte elementary school to be a "guest coach" and film a local news spot encouraging people to VOTE for Operation Beautiful to win $10,000.  If I win, I plan to donate the prize to GOTR so underprivileged girls can more easily afford the program.
Check it out!
It was really fun getting to know the girls.  It was their practice 5K day, so I brought a streamer finishing line and noise makers.  We had a blast!
When I got home, I made Anne P's 5-minute bars and ate one right away.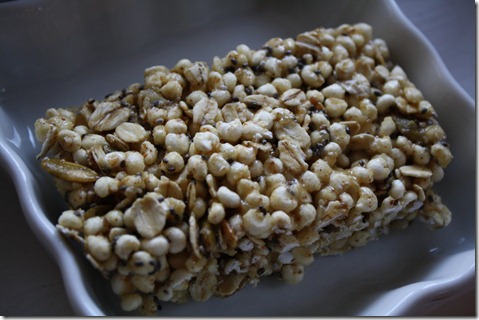 I wasn't feeling too great tonight, so my friends came to me to hang out on the couch.  I started to drink a glass of wine but ended up saving it for the Husband to drink when he got home.  My stomach feels incredibly off, so my eats are pretty light today. 
We had fun hanging out though!  Kayla (and her doggie Joey) and Nicole came over.
And I had the only meal that looked appetizing!
Two sliced of thick, doughy wheat bread with hummus and sprouts.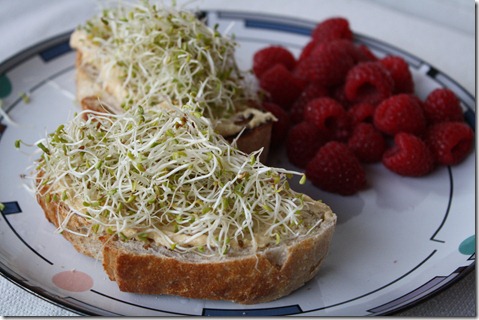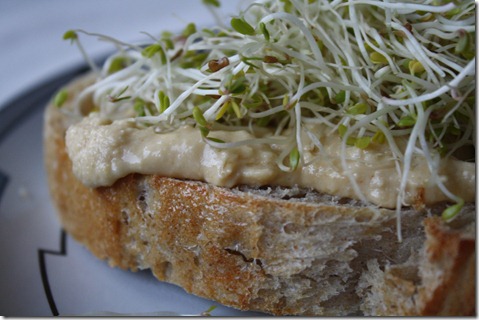 Plus raspberries!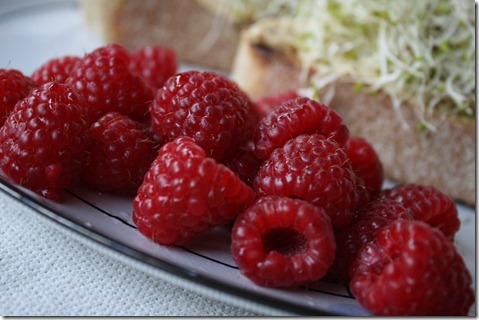 Actually, I might go gnaw on some more toast.  That sounds edible.  😉
All in all – a very fun day! I hope the video encourages a lot of local residents to go vote for Girls on the Run!  It would be cool to see my new city pull together for Operation Beautiful and GOTR.
Have a great night!