Morning!  I thought I'd try a short run this morning to see if my IT band/knee acted up (it flared up on Saturday during a 5.0 miler and I've rested it since).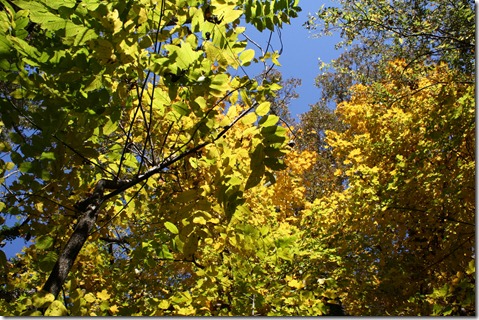 In case you didn't know, the IT band is definitely something you want to take care of if you're a runner (or cyclist!).  "The iliotibial band is a superficial thickening of tissue on the outside of the thigh, extending from the outside of the pelvis, over the hip and knee, and inserting just below the knee." (Source)
I've been foam rolling like it's my job since Saturday because I suspect a tight/irritated IT band is the cause of my woes.
We recently bought this foam roller.  It's super dense and it hurts so good.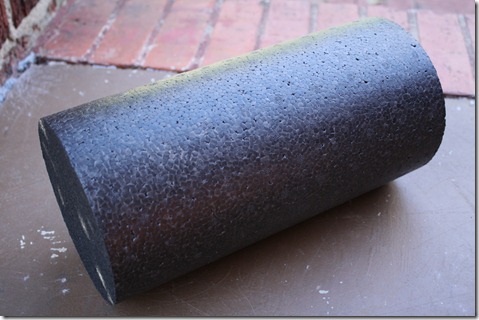 The Husband has also been cupping my IT band.  Cupping is a method during which a Chinese medicine practitioner places glass cups containing reduced air pressure (to create suction) on the skin.  It causes huge, attractive "hickeys" (I look like an octopus hugged my leg) but it really helps move around stagnated blood and promote healing.
All in all – no pain during today's 2.0 miler.  What a relief! I hope it holds up.
Breakfast: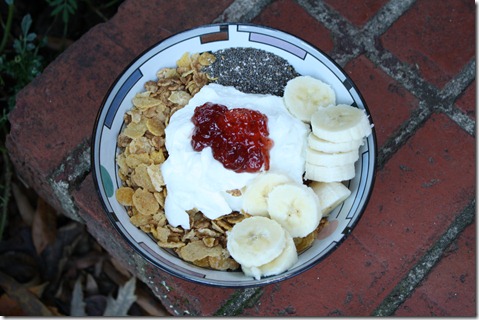 Greek yogurt
Strawberry jam
Cereal
A banana
Chia seeds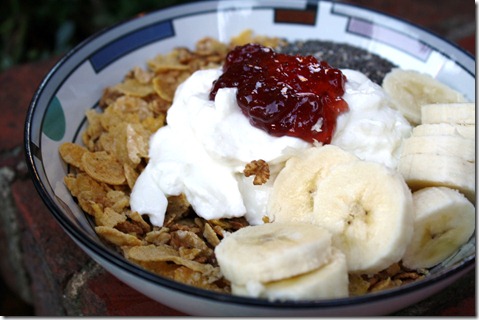 As usual, I am running late.  :(  Gotta jet!